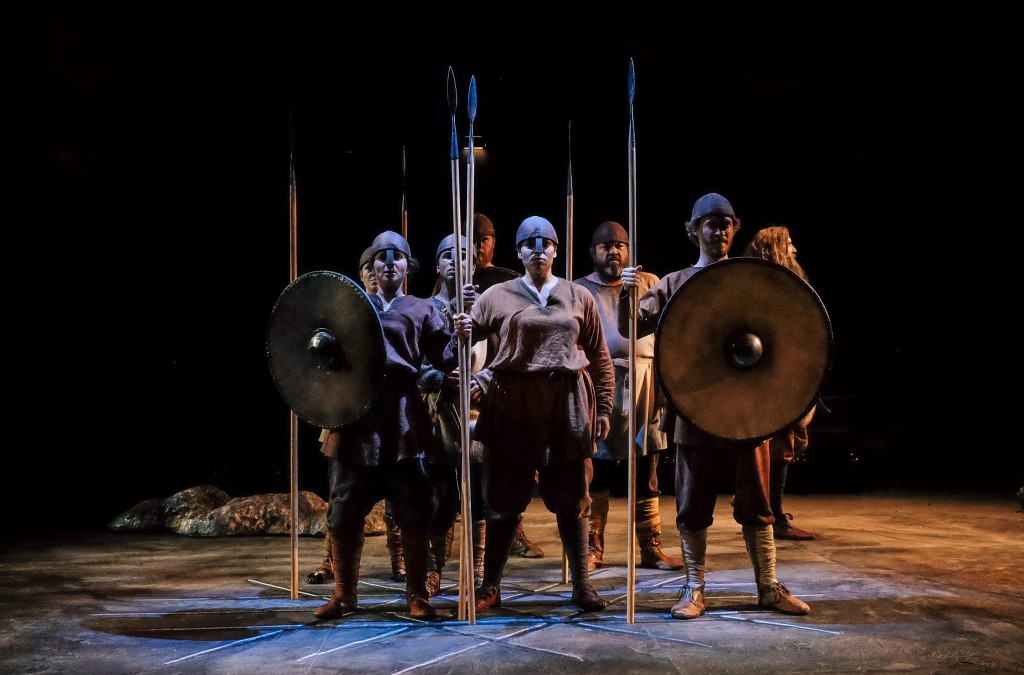 Casting
General Auditions for BAME actors and those based in Staffordshire or Cheshire
8th January 2019
The New Vic Theatre and Storyhouse are hosting general auditions for BAME actors and those with a Staffordshire or Cheshire base.  We are not casting any particular production but are keen to widen our knowledge of actors for future projects.
There are a limited number of slots, we will only be able to contact those who gain an audition this time, but will hold more general auditions in the future.
Who can apply:
You must be over 18
You must have trained and/or worked professionally as an actor
You must be BAME and/or have a Staffordshire or Cheshire base
What to prepare:
Please prepare a 90 second monologue from a play written in the last 50 years
We do not need you to be off book, but please ensure you are very familiar with your piece
If you play an instrument or are a strong singer, you may also prepare a short musical piece, there won't be a pianist so any singing would be A Capella.
Auditions:
You will be meeting Zoë Waterman (Associate Director, New Vic Theatre); Alex Clifton (Artistic Director, Storyhouse) and Anji Carroll (Casting Director).
Auditions will last for 15 minutes
Dates:
Wednesday 23 January at the New Vic
Thursday 24 January at Storyhouse (Chester)
Please state if you are only available on one of these days.
Applications should be sent via Spotlight.  If you are not on Spotlight, but meet the criteria, then please email your CV to anji@anjicarroll.tv.  If you or your agent are able to submit via spotlight please DO NOT also send an email.
General Casting Advice
Professional actors should submit their details based on Casting Breakdowns produced for each individual show.  The New Vic does not keep CV's on file.  Once shortlisted, our creative team will hold show-specific auditions at the theatre, and in London, by appointment only.  The New Vic does not hold general casting sessions.
Current Casting
The New Vic is not currently casting.  Please revisit this page for future casting breakdowns.