The Kiln
The Kiln is our  artistic development programme, which nurtures the development of independent artists and companies with the aim of building on the arts sector of North Staffordshire.
Each year, we will work with a different local artist, collective or company as an Associate Artist to support their development by sharing knowledge from throughout the theatre. The programme launched last year with the first recipient being Restoke.
Our Associate Artist for 2017 is FRONTLINEdance.
In this section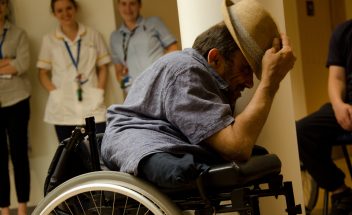 FRONTLINEdance is our Associate Artist under The Kiln programme for 2017 About FRONTLINEdance Under the Artistic Direction of Rachael Lines, Stoke-on-Trent &…
| Mo | Tu | We | Th | Fr | Sa | Su |
| --- | --- | --- | --- | --- | --- | --- |
| | 1 | 2 | 3 | 4 | 5 | 6 |
| 7 | 8 | 9 | 10 | 11 | 12 | 13 |
| 14 | 15 | 16 | 17 | 18 | 19 | 20 |
| 21 | 22 | 23 | 24 | 25 | 26 | 27 |
| 28 | 29 | 30 | 31 | | | |
Latest News