Join us at Brampton Park, Newcastle, on Sat 14 July from 12.30pm to 5.30pm for Circus Party In The Park and enjoy a host of fun-filled family performances and workshops!
Café & Shop
The New Vic had a complete facelift this summer. Our newly re-modelled front of house has a stylishly decorated café and bar and a theatre shop where you can pick up New Vic branded items and choose from a great selection of cards.
Reserve a table
If you're planning to eat before the show, it's a good idea to reserve a table. Call 01782 717954 ext 325.
Avoid the drinks rush
Don't forget that you can pre-order interval drinks using the Interval Slips provided at the bar.
In this section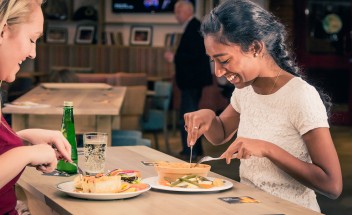 Home-made food at value for money prices. Enjoy lunch or a pre-show meal with friends. Have a drink at the bar. Or simply spoil…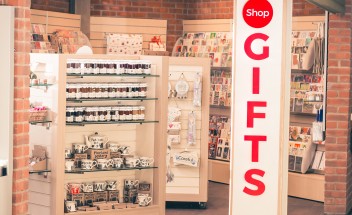 Our shop sells a variety of crafts, gifts and greetings cards. It is open all day from 10.00am and before performances.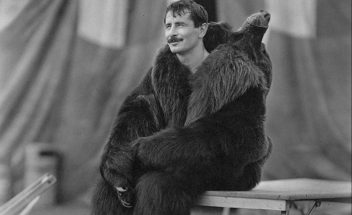 Erica Brook: Beyond the Mirror, alternative perspectives Mon 16 April – Sat 5 May   Erica's journey through many years as a painter…
| Mo | Tu | We | Th | Fr | Sa | Su |
| --- | --- | --- | --- | --- | --- | --- |
| | | | | | | 1 |
| 2 | 3 | 4 | 5 | 6 | 7 | 8 |
| 9 | 10 | 11 | 12 | 13 | 14 | 15 |
| 16 | 17 | 18 | 19 | 20 | 21 | 22 |
| 23 | 24 | 25 | 26 | 27 | 28 | 29 |
| 30 | 31 | | | | | |
Latest News