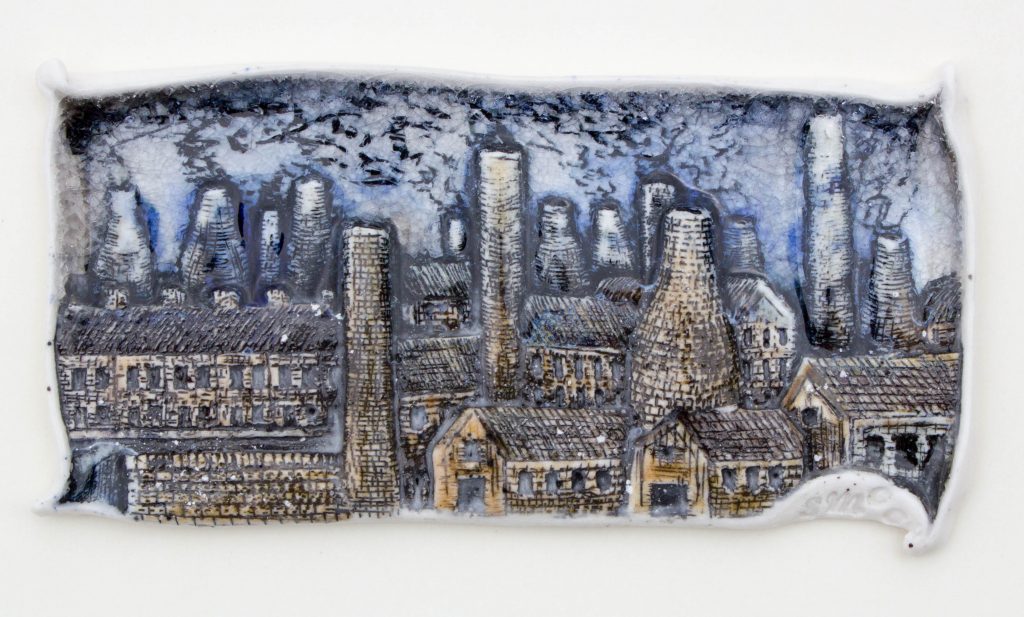 Exhibitions
Treasure Island Schools' Exhibition
Mon 13 November – Sat 27 January
Our annual exhibition of artwork from local children, based on our Christmas show.
David Cockayne: Recent paintings
Mon 29 January  –  Sat 24 February
Starting with violet marks, yellow ones followed, then a grid to work within, and further marks to bring some order to a chaotic start. Finish when a balance of dynamics is achieved.
Centenary of Suffrage
Mon 26 February  – Sat 24 March
To coincide with the New Vic's production of Elizabeth Robin's Votes for Women this exhibition will explore this key moment in our history, and celebrate 100 years since women were first given the vote.
Erica Brook: Beyond the Mirror, alternative perspectives
Mon 16 April – Sat 5 May  
Erica's journey through many years as a painter is informed by the four themes of Light, Colour, Shape and Line, with subject matter of landscape, urban and rural, and life botanic, animal and human. The development through each work is underpinned by  a belief in the interdependence and connectedness of all.
Check with our Front-of-House department for dates of exclusive preview nights for any of our exhibitions.
To exhibit your work or to receive Preview Night invitations, please contact our Front-of-House Manager:
Tel: 01782 717954 ext 311
Email: dsunnuck@newvictheatre.org.uk.