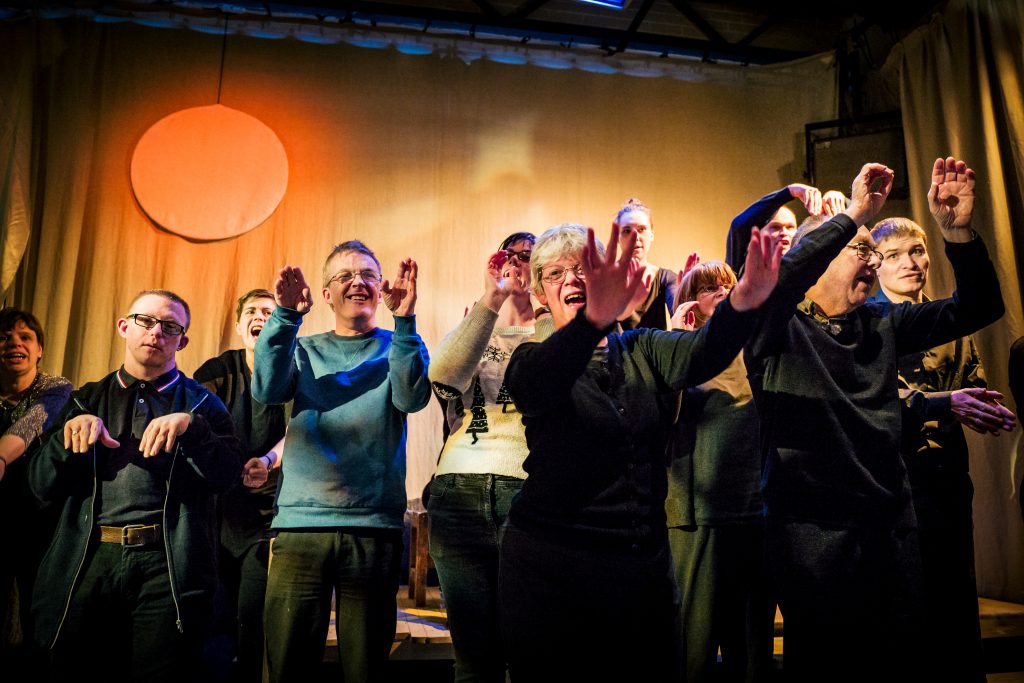 Exhibitions
Russell Gregory: The Unveiling of Guillaume
Mon 28 January – Saturday 2 March
Russell Gregory describes his exhibition as an ode to a legend:
My Nemesis, Messiah, mentor and imp, Guillaume le Bonquereur; exotic guardian, angel and conduit for the desperate and lowly of my city's public arenas. Through him they manifest. And I merely document. Now he desires recognition, and who am I to argue?
Kornelia Herms, Peter Smith, Christina Cappelletti, Stuart Porter, Khadijah Sahraoui: Reproduction
Mon 4 – Sat 30 March
Echoes of the past, electrical charges, glimpses of memories. Reproducing layers of truth, fragments of reality.
Borderlines: Celebrating 20 Years of Positive Impact
Mon 1 – Sat 27 April
2019 marks the 20th anniversary of our award-winning Borderlines programme. To celebrate this milestone year, this exhibition will tell the story of Borderlines through the people who have been involved across the years.
NSGC Craft Fair
Saturday 11 May, 11.00am to 4.00pm
New Vic Stephen Joseph Room

Check with our Front-of-House department for dates of exclusive preview nights for any of our exhibitions.
To exhibit your work or to receive Preview Night invitations, please contact our Front-of-House Manager:
Tel: 01782 717954 ext 311
Email: dsunnuck@newvictheatre.org.uk.