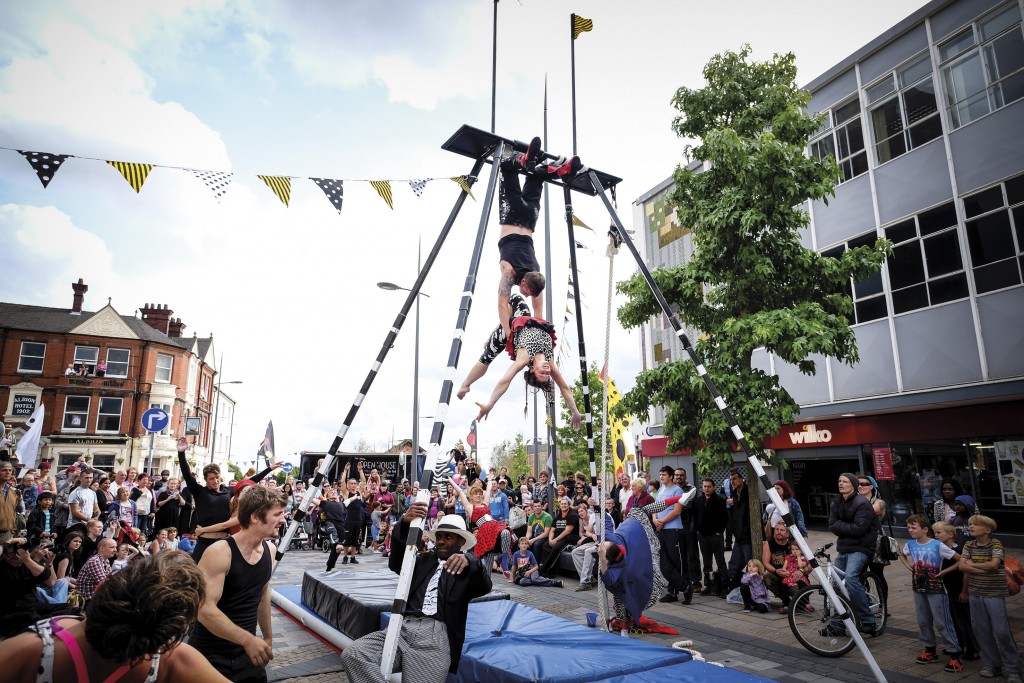 Exhibitions
1 Sept – 3 Oct
IN:TheROUND

Staffordshire Enjoy Art is a distinguished group of local artists. Following exhibitions at Shugborough and Lichfield Cathedral, the group debut at the New Vic with a collection of ceramics, paintings, photography, sculptures, textiles and more.
5 – 24 Oct
Newcastle in Bloom 2015
Featuring photos of the contributions of green fingered residential gardeners, allotment holders, community groups, schools, businesses and streets who have come together to celebrate 25 years of Newcastle taking part in Britain in Bloom.
26 Oct – 14 Nov
Moments to Relish, Appetite (led by the New Vic Theatre)
A flavour of the tasty events and activities that have been served up in Stoke-on-Trent since July 2013. A collection of photographs by local photographers who have magnificently captured those moments to relish.
16 Nov – 30 Jan
Robin Hood & Marian – Schools' Exhibition
Our annual exhibition of artwork from local children, based on our Christmas show.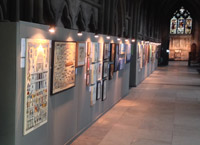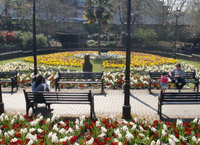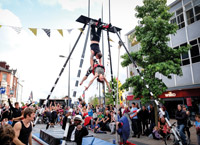 Check with our Front-of-House department for dates of exclusive preview nights for any of our exhibitions.
To exhibit your work or to receive Preview Night invitations, please contact our Front-of-House Manager:
tel: 01782 717954 ext 311
email: dsunnuck@newvictheatre.org.uk.