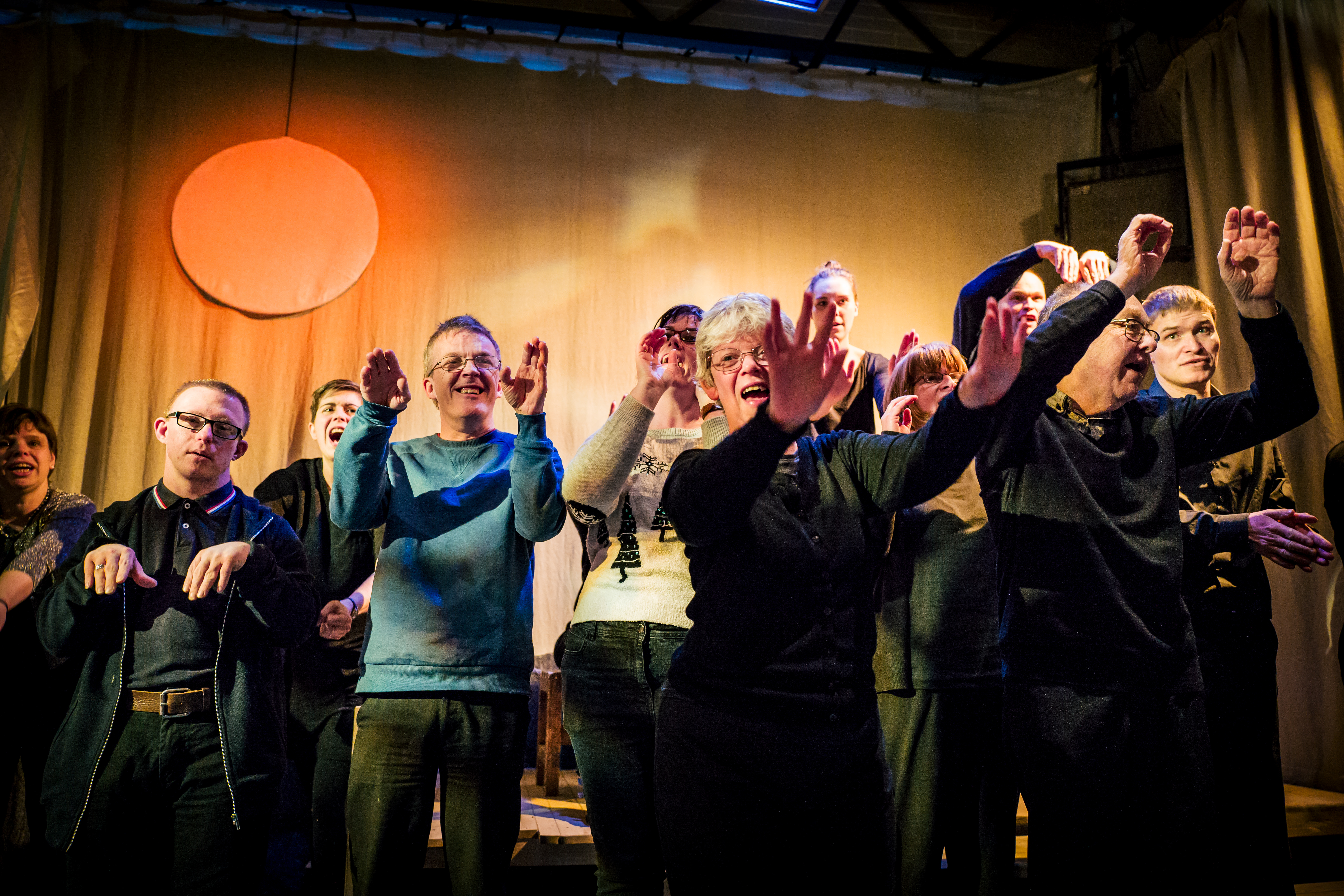 Exhibitions
Philip Hardaker
City of Shards and Dreams
Mon 27 January – Sat 22 February
Under our feet is buried our history, heritage and past, and probably the key to our future.
Philip's working practice has tried to rediscover and put the pieces back together and make sense of this fragmented and chaotic earth. Each artwork is unique and tells a story or comment about our world.
Philip is currently working on an artwork to help raise funds to refurbish the New Vic Theatre, this great cultural icon.
David Hunt
My View
Mon 24 February – Sat 21 March
An exhibition of David's interpretation of the landscape of North Staffordshire.
Future Perfect? Future Imperfect?
Mon 23 March – Sat 18 April
An exhibition of works that have been created as part of an AHRC funded Research Project entitled D4D. Over four years, artists and researchers have worked together to explore ideas of community, marginalisation and agency for deaf and disabled people. Images often directly reflect participant voices, responding to lived experience of disability, alongside concerns about what a future world may look like.
Saltwater
All The World's A Stage
Mon 20 April – Sat 16 May 
An exhibition of paintings inspired by a variety of theatre productions. Stone Watercolour Group is made up of amateur artists and was set up by Sue Chatterton for the villagers of Salt seven years ago. The group now has members from across Staffordshire. Exhibiting at the New Vic has given this talented group the opportunity to work towards a professional exhibition.
Lauren Van Helmond
'Everyday Illuminated'
Mon 18 May – Sat 13 June
Handmade sculptural illustrations are created using wire, biscuit tins, wooden pegs and other found materials. The 3D quality of the pieces offer the viewer the chance to explore miniature worlds of the everyday.
Check with our Front-of-House department for dates of exclusive preview nights for any of our exhibitions.
To exhibit your work or to receive Preview Night invitations, please contact our Front-of-House Manager:
Tel: 01782 717954 ext 311
Email: dsunnuck@newvictheatre.org.uk.