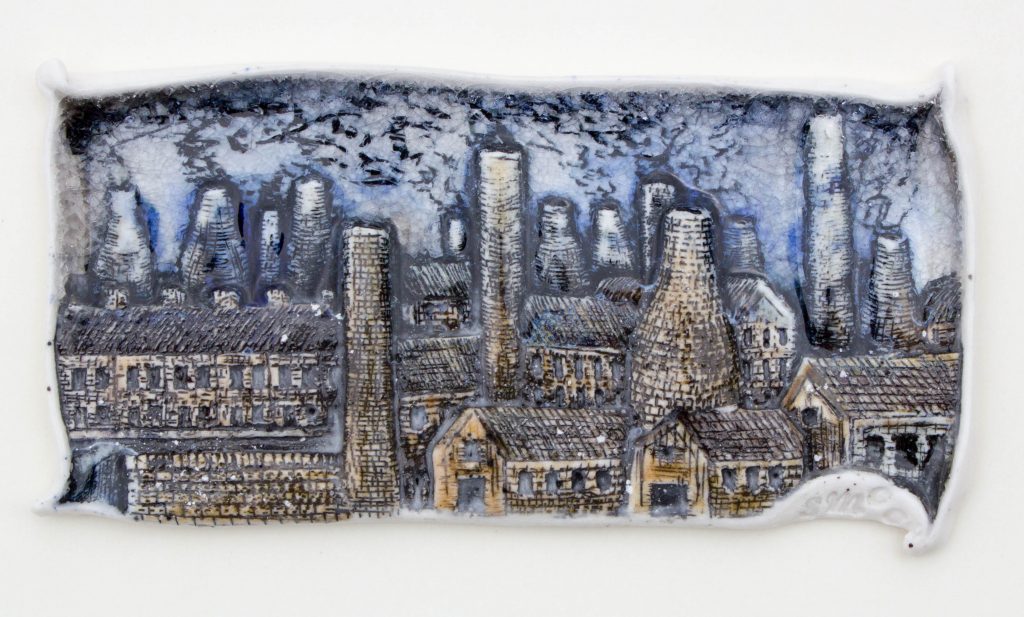 Exhibitions
Hidden Talents 2017
Changing Lives Through Creativity
Mon 21 August – Sat 9 September
Brighter Futures offers exclusive solutions to the multiple and complex needs in many people's lives. Hidden Talents enables the creative skills and achievements to be celebrated despite daily challenges.
The Pitmen Painters
(Courtesy of The Ashington Group trustees and Woodhorn Museum, Northumberland)
Mon 11 September – Sat 7 October
Prints of the original paintings created by The Ashington Group (more commonly referred to as The Pitmen Painters) provide a unique glimpse into the everyday life of pitmen in the Northumberland town of Ashington. Founded in 1934 by local miners, an amateur art group with great enthusiasm and no little talent, were able to illustrate their thoughts and feelings far more effectively through art than they could ever put into words, whilst creating an important historical record. The Ashington Group maintained their own collection of the best works produced by members and this is permanently displayed at the Woodhorn Museum.
Stephen Joseph exhibition
Mon 9 October – Sat 28 October
Stephen Joseph expert Dr Paul Elsam and SJT Archivist Simon Murgatroyd will explore Stephen's work founding the UK's first professional theatre-in-the-round company in Scarborough. This exhibition will bring to light some rarely seen historical documents, pictures and artefacts concerning the early years of the company and Stephen's influential impact on British theatre.
NSGC Craft fair
Sat 14 October 10.00am – 4.00pm
North Staffs Guild of Craftsmen return to bring the best of contemporary and traditional crafts to the New Vic.
Saggers, Bricks and a Henny Penny Farthing
Shauna McCann
Mon 30 October – Sat 11 November
Working with paperclay porcelain, glazes and glass fusion, Shauna's new body of work celebrates the Potteries and the clay industry whilst also revisiting themes of metamorphosis, memory, and storytelling. She has created backdrops of nostalgic industrial ambience with a juxtaposition of theatrical figures bursting out of the work.
Treasure Island Schools' Exhibition
Mon 13 November – Sat 27 January
Our annual exhibition of artwork from local children, based on our Christmas show.
Check with our Front-of-House department for dates of exclusive preview nights for any of our exhibitions.
To exhibit your work or to receive Preview Night invitations, please contact our Front-of-House Manager:
tel: 01782 717954 ext 311
email: dsunnuck@newvictheatre.org.uk.