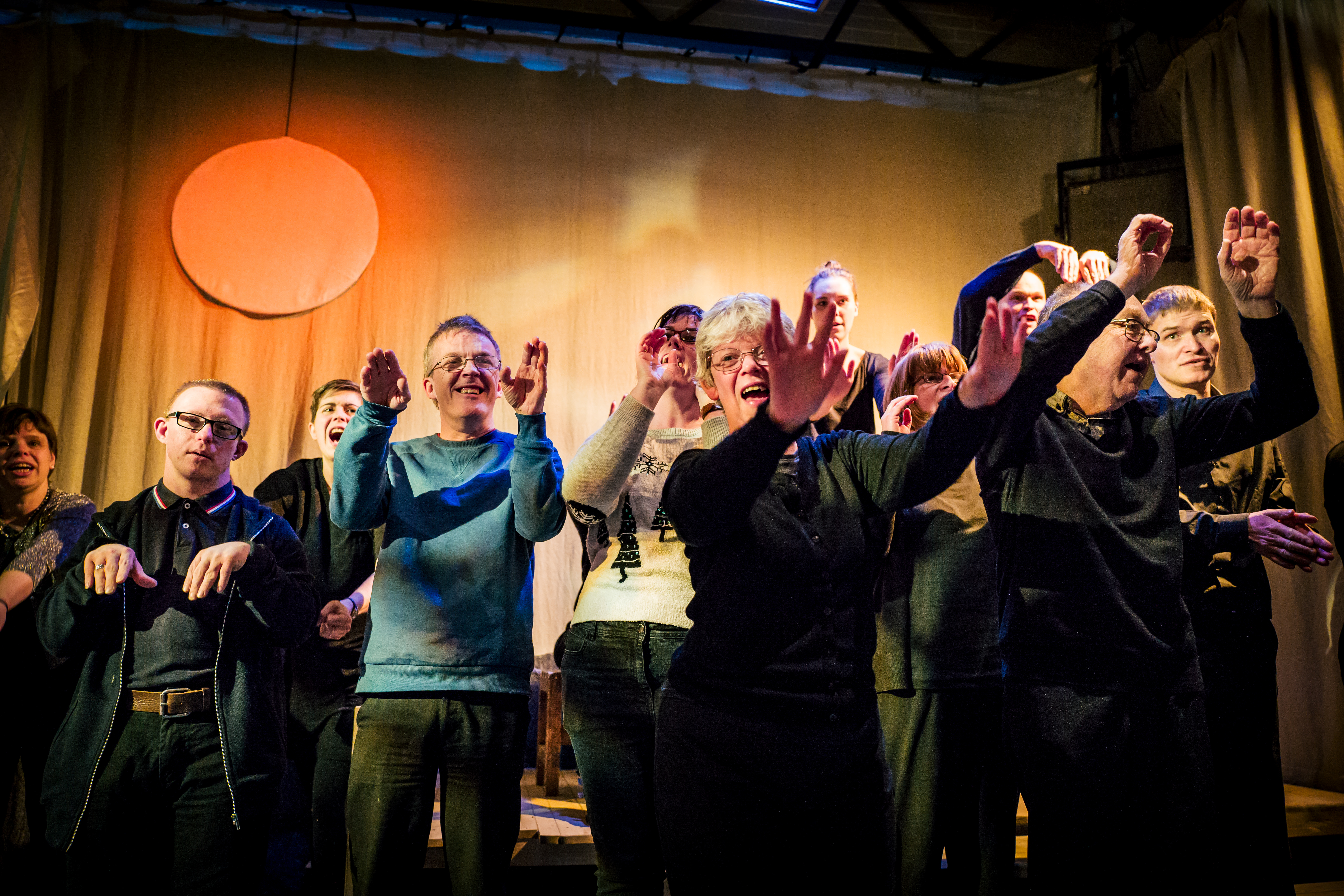 Exhibitions
Borderlines: Celebrating 20 Years of Positive Impact
Mon 1 – Sat 27 April
2019 marks the 20th anniversary of our award-winning Borderlines programme. To celebrate this milestone year, this exhibition will tell the story of Borderlines through the people who have been involved across the years.
Neil Twemlow: Paintings of the Potteries
Mon 29 April – Sat 25 May
Images of the Pottery Industry and its workers.
NSGC Craft Fair
Saturday 11 May, 11.00am to 4.00pm
New Vic Stephen Joseph Room
Brass!
Tue 28 May – Sat 22 June
A collection of photographs from local championship brass band TCTC Group Band along with Brassed Off rehearsal photography taken by Andrew Billington.
Shire Artists: What A Wonderful World
Mon 24 June – Sat 20 July
Shires' artists comprise a number of talented professional and semi-professional artists who produce works in various media including oil, watercolour, acrylic and pastel.
Jake Hall: Abstract and Nature Photography
Mon 22 July – Sat 17 August
A collection of vivid photographs capturing the sharp colours of the world around us.
Check with our Front-of-House department for dates of exclusive preview nights for any of our exhibitions.
To exhibit your work or to receive Preview Night invitations, please contact our Front-of-House Manager:
Tel: 01782 717954 ext 311
Email: dsunnuck@newvictheatre.org.uk.