Join us at Brampton Park, Newcastle, on Sat 14 July from 12.30pm to 5.30pm for Circus Party In The Park and enjoy a host of fun-filled family performances and workshops!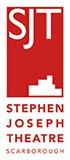 Written and directed by Alan Ayckbourn
"May I say just one thing? As friends, be careful of them. I'll say nothing more. Beware. That's all."
For Richard and Anthea everything in life just falls into place. With their warmth, careless charm, generosity and success they are a truly happy, golden couple.
They invite their friends, neighbours and business partners to celebrate with them over the years: on Bonfire Night, at midsummer, on Boxing Day and eventually, their daughter's 18th birthday party. Perhaps it's inevitable that the others suffer by comparison. Quiet misery, unrequited love and jealousy play their part in this painfully funny comedy.
Laugh until it hurts with this 40th anniversary production – the world premiere in 1978 was an immediate hit.
Booking Information
Showing: Tuesday 9 October–Saturday 27 October 2018
Tickets: £14.50 - £24.00
First Night Fever: Tue 9 October – All seats £16.50 (no cons)
Talkback: Tue 23 October

Concessions: £2.00 off
Group Discounts: £2.00 off for ten or more
Part of our Three Plays for £48 package
Four Friends for £66
Under 16s Go Free
Under 26s Go Free
Interpreted Performances
Captioned: 7.30pm Tue 23 October
Audio described: 2.15pm Thu 25 October

Latest News