Stephen Joseph Theatre, Scarborough presents
Written and directed by Alan Ayckbourn
When tongue-tied solicitor Tristram is sent along to oversee the sale of a large and crumbling house, reputedly a haunted former brothel, he may have bitten off more than he can chew.
Hardware tycoon Roland Crabbe and scheming builder Leslie Bainbridge are not easy clients. Roland's wife, Elizabeth is on the brink of leaving him with the help of her brother Mark and his shrinking-violet fiancée, Kitty. Misunderstandings multiply and play out in every corner of the three-storey house.
In 1979 on the original opening night of Alan Ayckbourn's brilliantly clever and outrageously funny farce the laughter was so loud it broke the theatre's tannoy system.
Approx Running Times:
7.30pm – 10.00pm
Interval: 8.45pm – 9.05pm
Tuesday 10 October–Saturday 28 October 2017
Trailer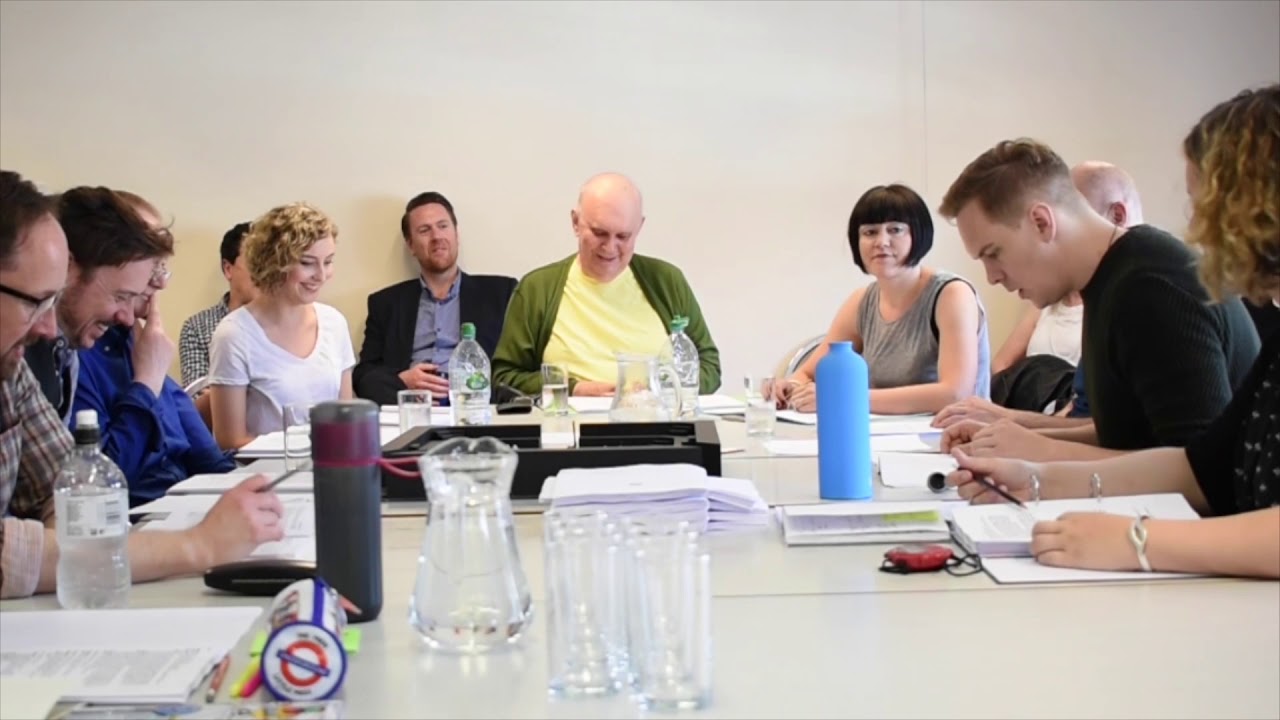 "An ingenious comedy with a savage undertone… a great piece of intelligent entertainment.…"

— The Times
"Make sure you take steps to see this superbly directed, exquisitely performed Ayckbourn classic.…"

— The Press (York)
"...the laughs come thick and fast.…"

— British Theatre Guide
"This is farce at its wickedly funny best by a master of the craft.…"

— Scarborough News
"Genuinely funny… everyone in the cast performed with impeccable comic timing.…"

— Northern Soul
"…cleverly cast, beautifully paced, unfailingly ingenious and very funny.…"

— The Reviews Hub
Latest News