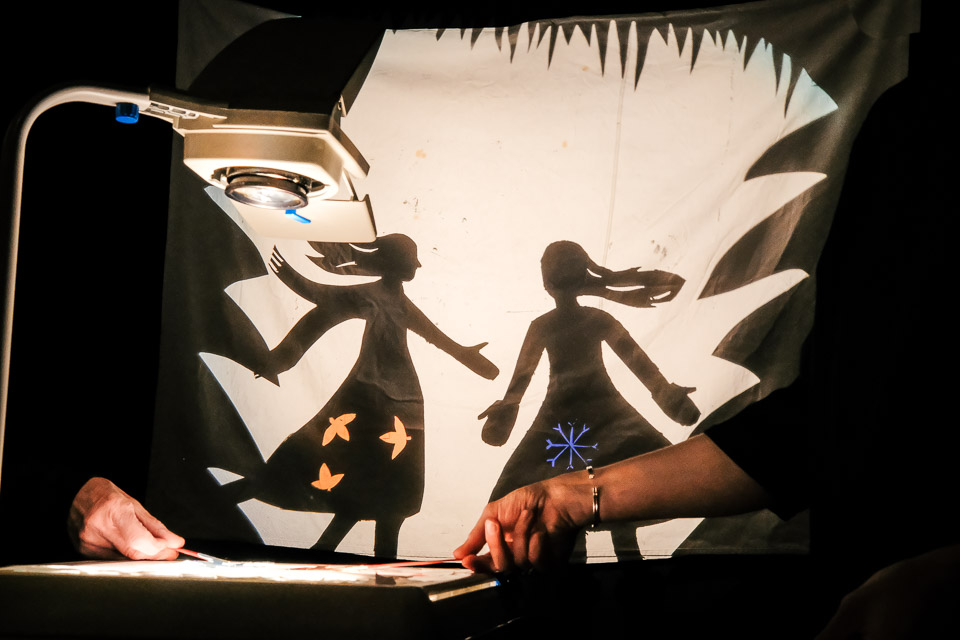 Adult and Community Learning
Adult and Community Learning Courses, funded by Staffordshire County Council
All of our courses take place at the New Vic and use creative ideas and techniques including writing, directing, designing, producing, that we use to make powerful pieces of theatre and drama. They support people to build their own characters and self-belief and identify the roles they can play in their own lives and the lives of their community. The minimum age is 19, there is no upper age limit.
Courses are planned to re-start again in  October, please contact us for more information.
Technical Theatre Workshops
Come along and try your hand at lighting, sound and projection. Over two days you will get to have a go with some of the equipment used to create the amazing effects you see in New Vic shows!
This is a FREE course available to those over 19 years old.
 
Banana Drama – Wider Family Learning
Get creative with New Vic Borderlines this autumn in fun-filled workshops for all the family!
Bring your family along and play games, enjoy stories and arts and crafts, make new friends and explore world-wide traditions.
All children attending must be accompanied by a parent or guardian throughout all workshops and must wear clothes suitable for arts and craft activities.
Weekly Sessions at Newcastle Children's Centre and Mary Hill Children's Centre.
Get Up, Get Out, Get In
Recapture the 'get up and go' that we all need to keep ourselves positive and overcome the barriers we face at different points in our life. Explore role-models and map your future in a creative, supportive and friendly environment. Includes opportunities for work-placement and volunteering with New Vic Borderlines.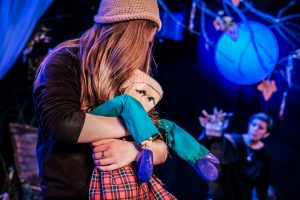 Next Chapter
Create an original piece of theatre based on a New Vic's production. Play your part as writers, directors and actors and perform your original piece in the New Vic Studio Theatre. Everyone is welcome but we only have 10 places per course. Meet new people, develop new skills become part of a fabulous team of creatives and have a great time.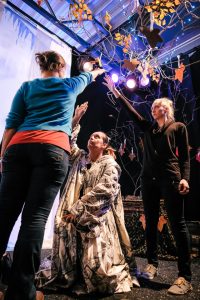 Chapter Two
Chapter One is completed and now is your chance to become the central character in your own Chapter Two. Make sure that your life is something that you are in control of and not just something that happens to you. Build new relationships make new friends become a part of the New Vic Borderlines family.
For more information about enrolling on any of the above projects please lease contact Adhia Mahmood amahmood@newvictheatre.org.uk or 01782 381368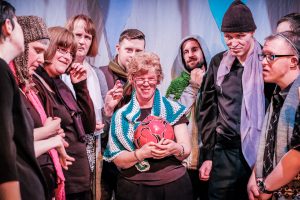 Take a look at our previous projects…
Visit the New Vic Borderlines YouTube channel here… 
And the New Vic Borderlines Facebook page here…