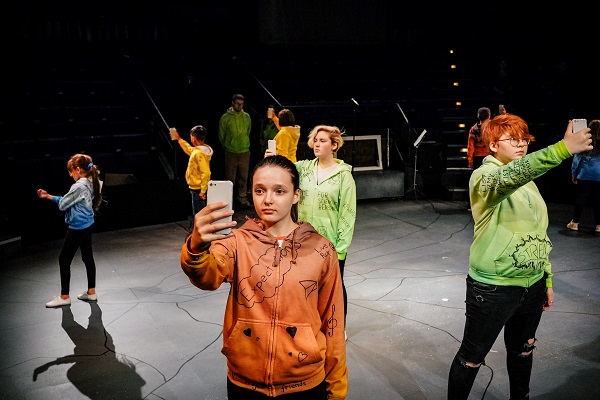 Andrew Lloyd Webber Musical Theatre Project
Supported by the Andrew Lloyd Webber Foundation and Noël Coward Foundation
The project is for children and young people up to the age of 24.  Sessions will have something for everyone including drama, movement, singing, playing instruments, designing and operating lighting and sound and marketing. From initial sessions a company of at least 50 children and young people will take part in workshops leading to public performances of a newly written piece of musical theatre at the New Vic.
Through this project we would love to see more young people inspired to participate in the arts and for some to consider career choices within creative industries.
Involvement in the project will develop social skills, confidence and aspiration, as well as artistic potential including off-stage skills such as production and design, The performance created will be a celebration of the diversity of our community.
Other opportunities to be involved in off stage roles are available, looking at the different aspects of production more closely. You will have the opportunity to meet our designers, marketing and production teams.
If you are interested in taking part in this project please contact:
Rachel Reddihough – Project Manager rreddihough@newvictheatre.org.uk
Adhia Mahmood – Admin – amahmood@newvictheatre.org.uk
01782 381368