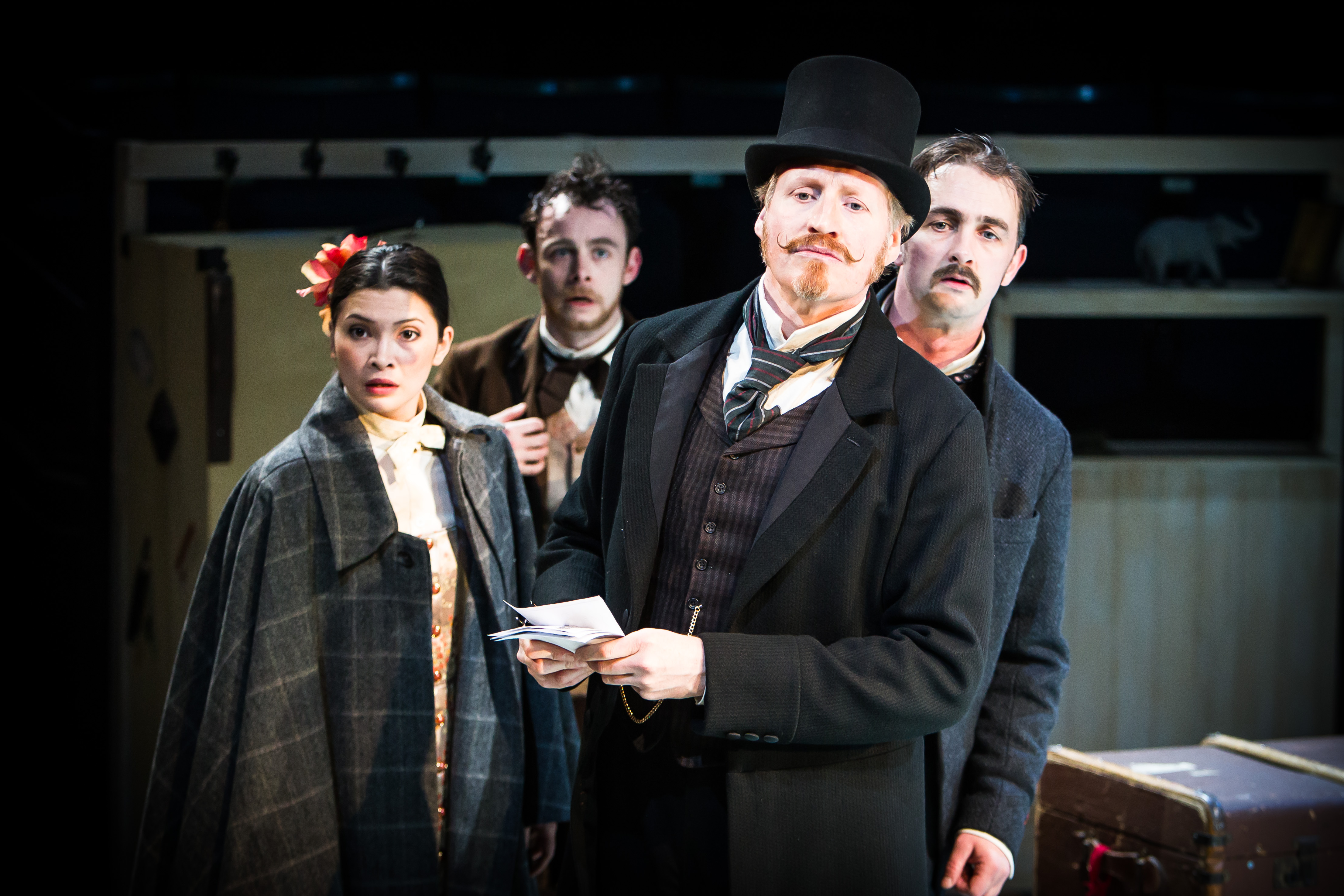 Ticketing Info
Ticket prices for plays
You can find a full schedule of ticket prices for plays here.
Ticket prices for concerts & one-night events
Prices for one-night events are shown on individual event pages.
New Vic Value
We aim to make visiting the New Vic the best possible value and offer a range of special packages and concessions.
Our Box office will always advise on the best option for you.
Three plays £50.00!: find out about our special season packages here.
Under 16s Go Free
For nominated plays and one night events, an under-16 admitted free with an adult paying full or concessionary price. Note: some events have adult content, please check when booking.

U26 Go Free
A maximum of 50 Under 26 Go Free tickets available for Mon – Fri performances of designated productions (£8.00 when the allocation has been used); only two tickets per booking; an address and email address needs to be provided to claim free tickets (don't worry, we will never pass your address to any other organisation); sorry, but only one pair of free tickets per season can be booked; free tickets not available to book online. (Not available for Eric's Full Monty and Beauty and The Beast)

Schools
School groups £12.00 per ticket (£12.50 for Beauty and The Beast)
Groups
Groups of ten or more £2.00 off top two price bands for New Vic
productions (unless otherwise stated).
First Night Fever
All seats £16.50 on the opening nights of nominated productions.(£17.00 for Beauty and The Beast)
Four friends for £68
Four tickets for just £68 – a great value, great night out with friends. (Eric's Full Monty £70.00).
Any play, any seats Monday – Friday
Just give us an email address to qualify for this great offer (max eight tickets per booking). (Not valid for Beauty and The Beast)
Disabled tickets
Tickets for plays: £13.50 Mon – Thurs; £15.50 Fri; and £17.50 Sat
For all other events, tickets are lowest advertised price less £2.00 concession (if available). For Beauty and The Beast please contact The Box Office.
A Companion ticket at lowest advertised price (less concession if eligible) per disabled patron.
A free Companion ticket for patrons in receipt of Disability Living Allowance or Attendance Allowance.
Concessions*
£2.00 off tickets for all New Vic productions for the following: children (under 16); full-time students; over 65s. In addition, if you are in receipt of Employment and Support Allowance, tickets are £2.00 for Monday and Tuesday performances of New Vic productions (maximum two tickets per person per production).
New Vic Gift Tokens
Give the gift of a great night out. New Vic gift tokens are available in denominations of £5, £10 and £20 so you can choose how much you want to give.
Tel: 01782 717962
Email: tickets@newvictheatre.org.uk
*Conditions
All concessionary tickets are subject to availability; only one concession per ticket; proof of status may be required; no concessions for matinees or Saturday performances unless otherwise stated; all sales subject to availability and at Box Office Manager's discretion.