Full Circle Appeal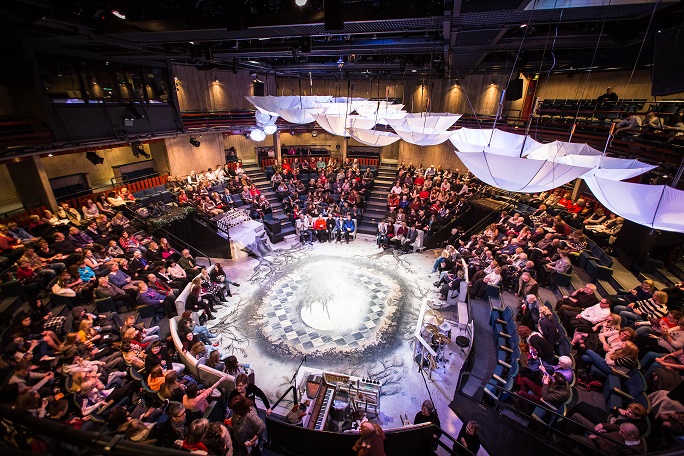 After 33 years staging world-class theatre and welcoming over three million theatregoers to see homegrown productions in our unique in-the-round space, the New Vic's auditorium is in urgent need of repair. Our creativity knows no bounds but our resources do. Investment in a full refurbishment of the auditorium is required to ensure our work can continue to thrive for future generations to enjoy.
Work is scheduled to begin in June 2020, so we need your help to fund it now.
This project is for anyone who enjoys coming to the New Vic Theatre. In a typical week our auditorium is used for both professional and community activities involving people of all ages and from all walks of life. Our work educates, inspires, and improves health and wellbeing. And our productions go from strength to strength, with more people visiting us in the past year than ever before – The 39 Steps was the most popular show we've ever staged, alongside our famous New Vic Christmas shows.
What do we plan to do?
We are planning essential refurbishment and redevelopment of the unique New Vic Theatre auditorium, including:
Replacement of all 597 seats
Redevelopment of balcony seating
Replacement of aisle ends and lighting
Stage floor replacement
Redevelopment of front-of-house toilets
Lighting – We will install new energy efficient lighting to row ends, making routes to seats brighter and easier to navigate.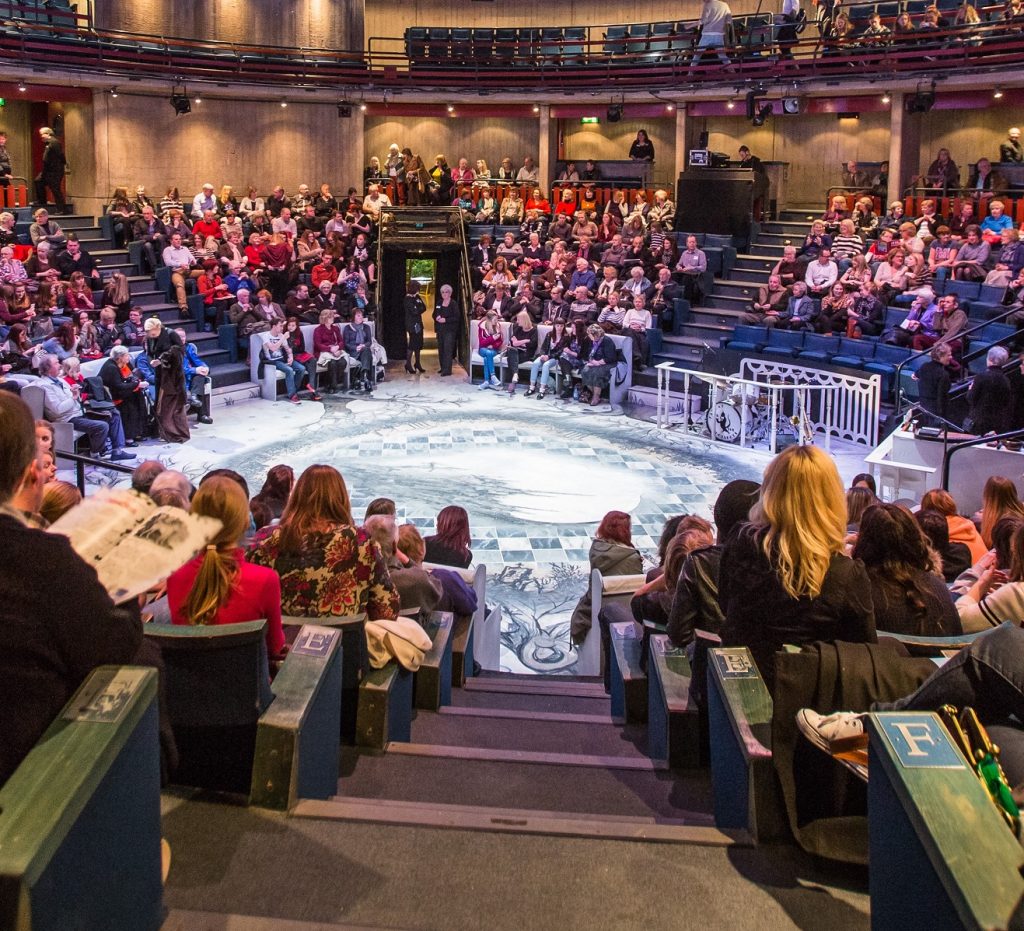 £25 would help us to replace stair lighting to row ends, improving accessibility.
Stage floor – We need to replace the stage floor as due to continued use and age it has warped in places and is no longer flat. This causes problems for all our shows, meaning urgent repairs are sometimes carried out during intervals. As well as hoping to fix challenges posed by the current floor, our ambition is to install a fully modular stage, allowing sections to be sunk or raised, creating exciting opportunities for set designers and directors. Additional stage functionality would also improve how actors and audiences experience performing art at the New Vic – making shows even more innovative and exciting.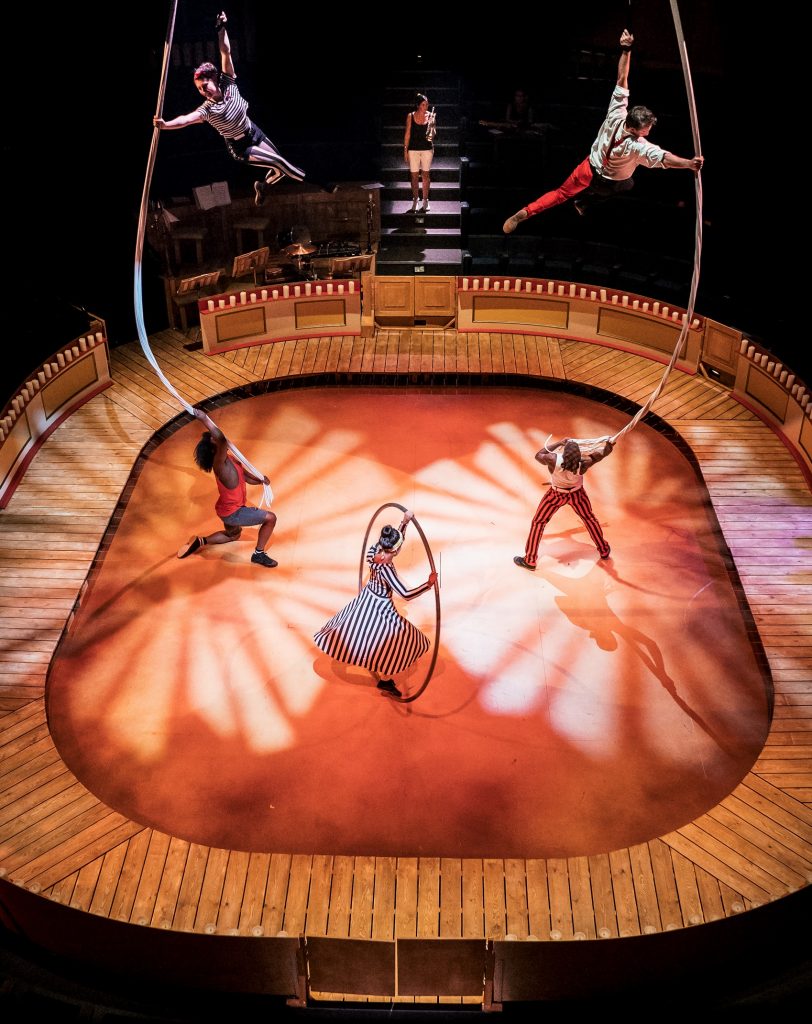 A donation of £100 could pay for work to replace the stage floor. The stage is the New Vic's greatest asset and by supporting us you will have played your part in theatre-making for years to come.
Seats – There is an urgent need to replace all 597 seats to:
Increase the amount of spaces for wheelchair users and their companions.
Improve accessibility in our auditorium.
Include flexible seating to increase comfort for audience members, making visits more enjoyable.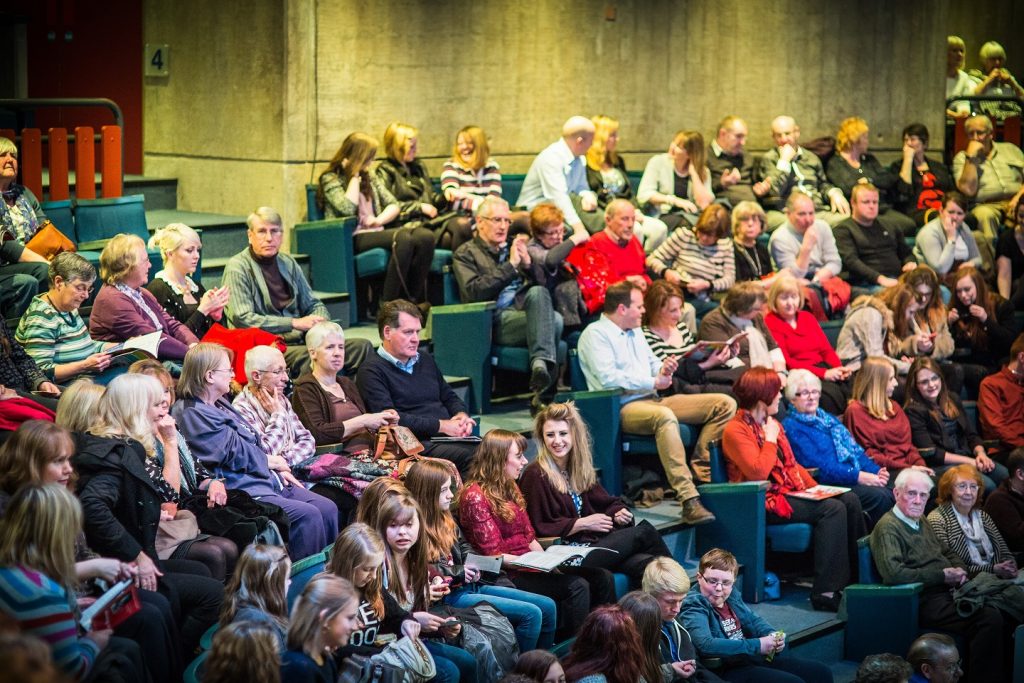 A donation of £597 would contribute to the replacement of all 597 seats at the New Vic.
We need to raise funds to start work in summer 2020 – every penny you give will go directly towards the refurbishment project.