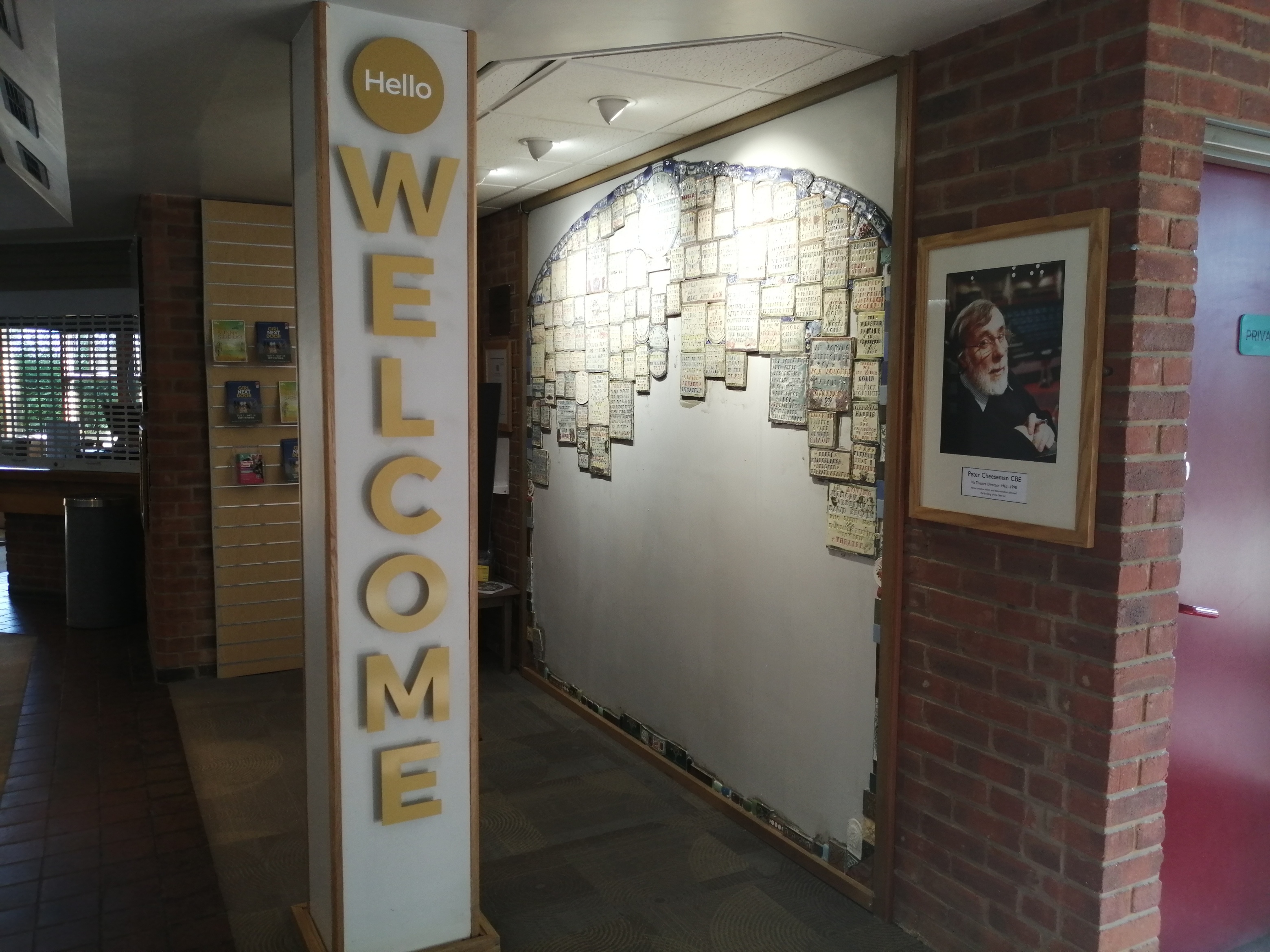 New Vic Next Stage: Donate a Tile
Take your place in New Vic history. Donate and have a personalised tile added to a unique, permanent artwork.
New Vic – Next Stage is a unique artwork created by renowned local artist Philip Hardaker and theatre supporters. Tile donations helped to fund the New Vic's recent auditorium refurbishment, and contributed to much needed support during the pandemic while we were closed. You can continue supporting the creative, education and community work of the theatre by donating.


"This is a unique theatre with people at its very heart. It was built by a rightfully proud community and continues because of these strong connections. This wall is a fantastic invitation to continue that relationship in an elegant and relevant way."
Mike Hugo, Actor
Whether to show your support for the theatre, celebrate a special occasion or remember a loved one, one of our bespoke ceramic tiles is a perfect way to take your place in New Vic history.

Designed and handmade by celebrated local artist Philip Hardaker, these beautiful tiles are a great way to support the theatre and can be personalised with a name or message of your choice.

Each ceramic tile donated will be displayed in our foyer to form a unique, permanent artwork, and all donations will go towards helping us maintain the building to ensure the iconic New Vic can continue making unforgettable theatre for generations to come.

All tile donors will be invited to attend an exclusive reception to see the unveiling of the new artwork.
You can purchase a tile online today. See below to choose your tile now.
Alternatively, you can call our Box Office Team on 01782 717962.
Or if you'd prefer to, you can download and fill in an order form: click here
You can purchase your tile and then let us know what you'd like for an inscription. For more information about donating and creating a bespoke ceramic tile, contact Paula McArdle, Fundraising Officer at pmcardle@newvictheatre.org.uk or call 01782 717954.

All tiles include a benefit value detailing the actual cost of artwork to the charity. These benefits can be purchased separately at the stated price. Any amount given above this benefit value is given freely as a donation to support the New Vic Theatre and qualifies for Gift Aid. The benefits element of membership is inclusive of VAT at the current rate of 20% To discuss this contact fundraising@newvictheatre.org.uk
Please click here to read the terms & conditions
Choose your Tile below
Purchase now
Make a one-off payment now to donate your tile.
New Vic Next Stage
Gold
Annual Donation - £1000.00
Approx size: 20 x 22cm & around 100 character inscription
New Vic Next Stage
Silver
Annual Donation - £600.00
Approx size: 15 x 17cm & around 60 character inscription
New Vic Next Stage
Bronze
Annual Donation - £200.00
Approx size: 10 x 11cm & around 40 character inscription
Pay Monthly
Spread your payment over 20 months with a monthly payment option.
New Vic Next Stage
Gold Monthly
Monthly Donation - £50.00
Approx size: 20 x 22cm & around 100 character inscription
New Vic Next Stage
Silver Monthly
Monthly Donation - £30.00
Approx size: 15 x 17cm & around 60 character inscription
New Vic Next Stage
Bronze Monthly
Monthly Donation - £10.00
Approx size: 10 x 11cm & around 40 character inscription