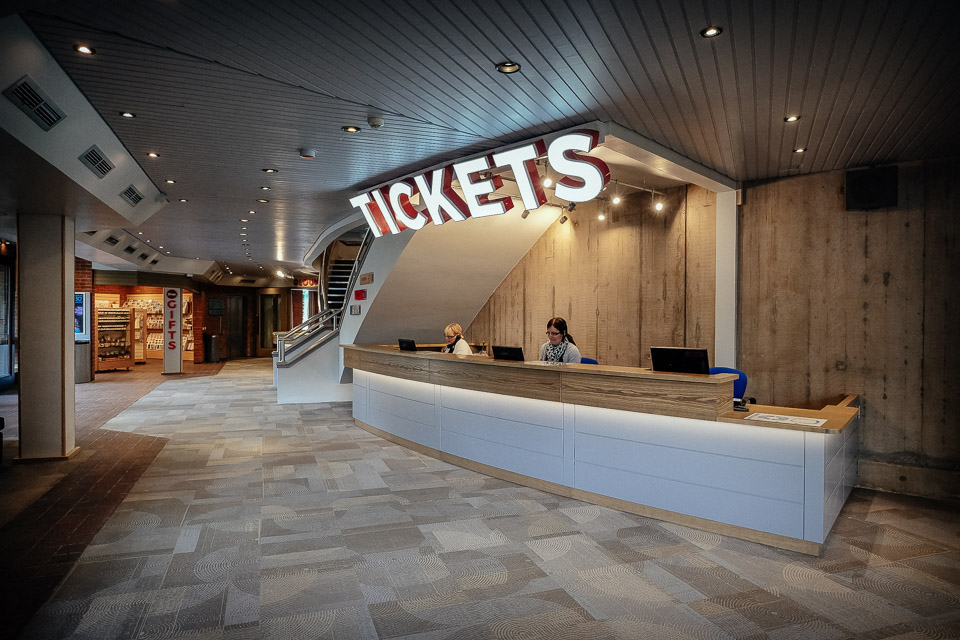 Box Office Info
How to book
Easter Opening Hours – Phone Lines
The New Vic's phone lines will be closed over the Easter Bank Holiday weekend – from Good Friday (Fri 2 April) until Monday 5 April.
Tickets can still be booked during this time online at newvictheatre.org.uk and the Box Office and admin lines will reopening for calls from 10.00am on Tuesday 6 April.
Opening Times
Our Box Office is currently closed for bookings in-person but we are available over the phone at the following times:
Monday – Friday: 10.00am – 4.00pm
You can also contact us by emailing tickets@newvictheatre.org.uk
Customers can also still book online, 24 hours a day, 7 days a week, at newvictheatre.org.uk
Please note: Our Box Office team are currently contacting all customers who have tickets booked for shows we are rescheduling due to the official government advice issued at this time. They will talk to you about the options available for your tickets –  you could help us by donating the cost of your ticket to our fundraising campaign, we can offer a credit note to the rescheduled performance date, or another performance of your choice, or, if you'd prefer a refund, just let us know when we call you.
In these exceptional circumstances, we want to thank all of our audiences for the support you have shown us. We hope you are all keeping safe and well at this time.
Online
Our online ticketing service is provided by tickets.com, one of the leading providers of online ticketing to UK theatres. Please note that there is a transaction fee of £1 per ticket to cover the cost of this service.
By phone
01782 717962
24 hour booking service (answerphone outside Box Office opening times).
In person
New Vic Theatre, Etruria Road, Newcastle-under-Lyme, Staffordshire ST5 0JG
Monday to Saturday: 10.00am – start of performance.
NOTE: The theatre closes at 5pm on days we don't have a performance (click here to check the calendar and see which days these are).
By post
Make cheques payable to New Vic Theatre (cheque guarantee number and expiry date on reverse), include SAE and post to the address above.
Ticket packages/discounts/concessions
Click the links:
or contact the Box Office.
Access requirements
You can find information on access here.
Contact Box Office
Tel: 01782 717962
E-mail: tickets@newvictheatre.org.uk
As a registered charity, we rely on the support of grants, donations, and the income from our Box Office, Bar and Café to support our work. Our ambition is to keep ticket prices as low as possible. Click here for information on discounts and concessions and value tickets.