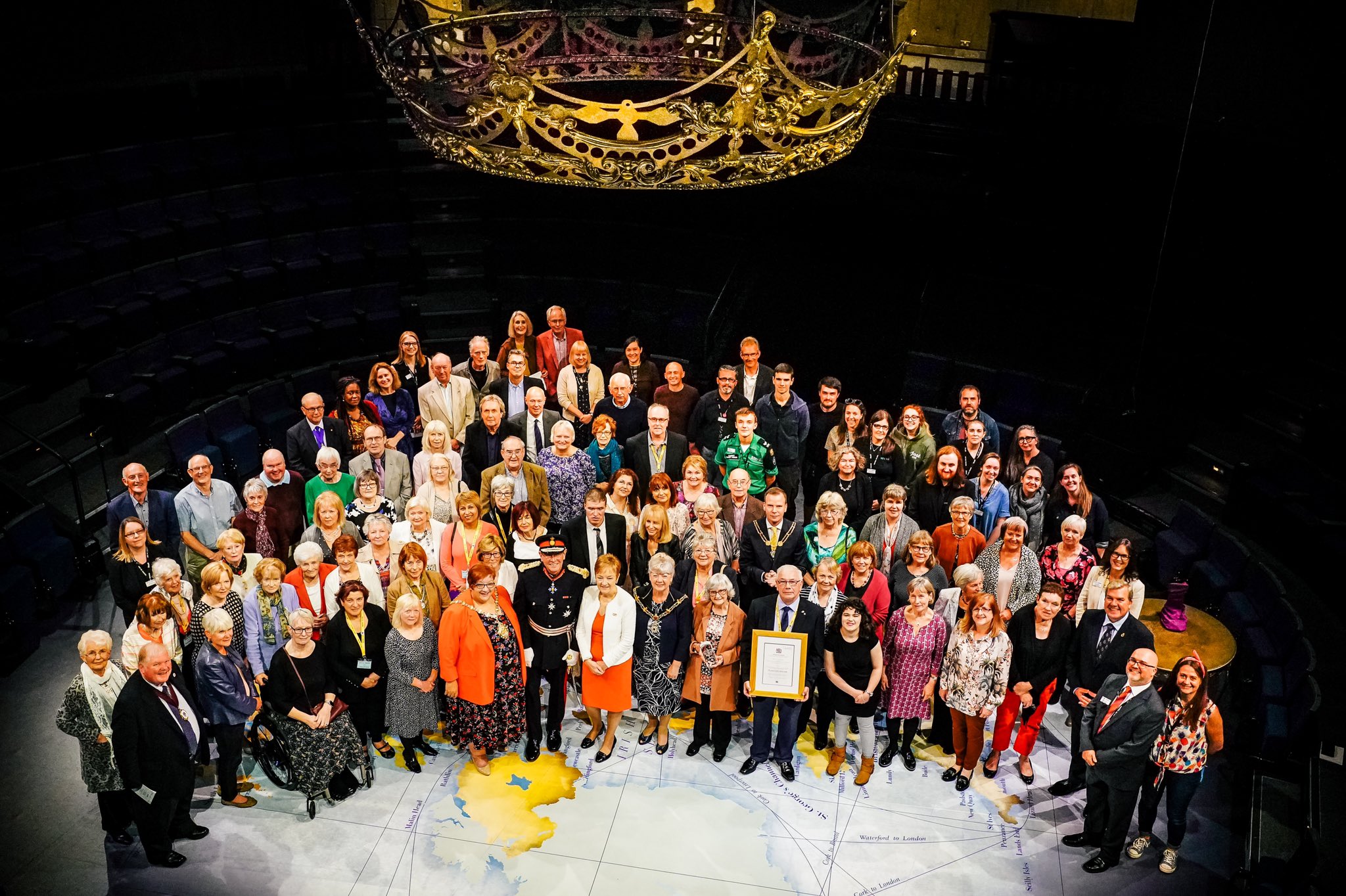 Volunteers
Our brilliant volunteers are vital members of the New Vic team. They share our love of theatre and generously give their time to support our performances front-of-house.
New Vic 'Vols' are the face of the theatre and we rely on them to provide outstanding customer service. They enjoy being part of an organisation that puts community at the heart of everything it does. What's more, volunteers have the opportunity to see all our productions, and meet and socialise with lots of like-minded people!
We're delighted to say that in 2019, the 100-strong New Vic volunteer team was awarded the Queen's Award for Voluntary Service. Equivalent to an MBE, it was truly deserved recognition for the dedicated support they provide.
Interested in becoming a New Vic Vol?
It is essential that our volunteers have the aptitude, personality, and confidence to provide the highest level of customer care to our audiences. A professional appearance is also important; all Vols are expected to wear smart black clothing, not supplied by the theatre.
Many volunteers attend the same night each week; others come whichever night suits. All we ask is that volunteers attend at least once every two weeks. There will be times when people are ill, on holiday or have other reasonable circumstances which prevent them from attending. These are unavoidable and entirely accepted as reasons for non-attendance.
For more information on becoming a New Vic Vol, contact our Front of House and Visitor Services Manager:
David Sunnuck
tel: 01782 381356
Please note there are no voluntary positions available outside of 'show times'.