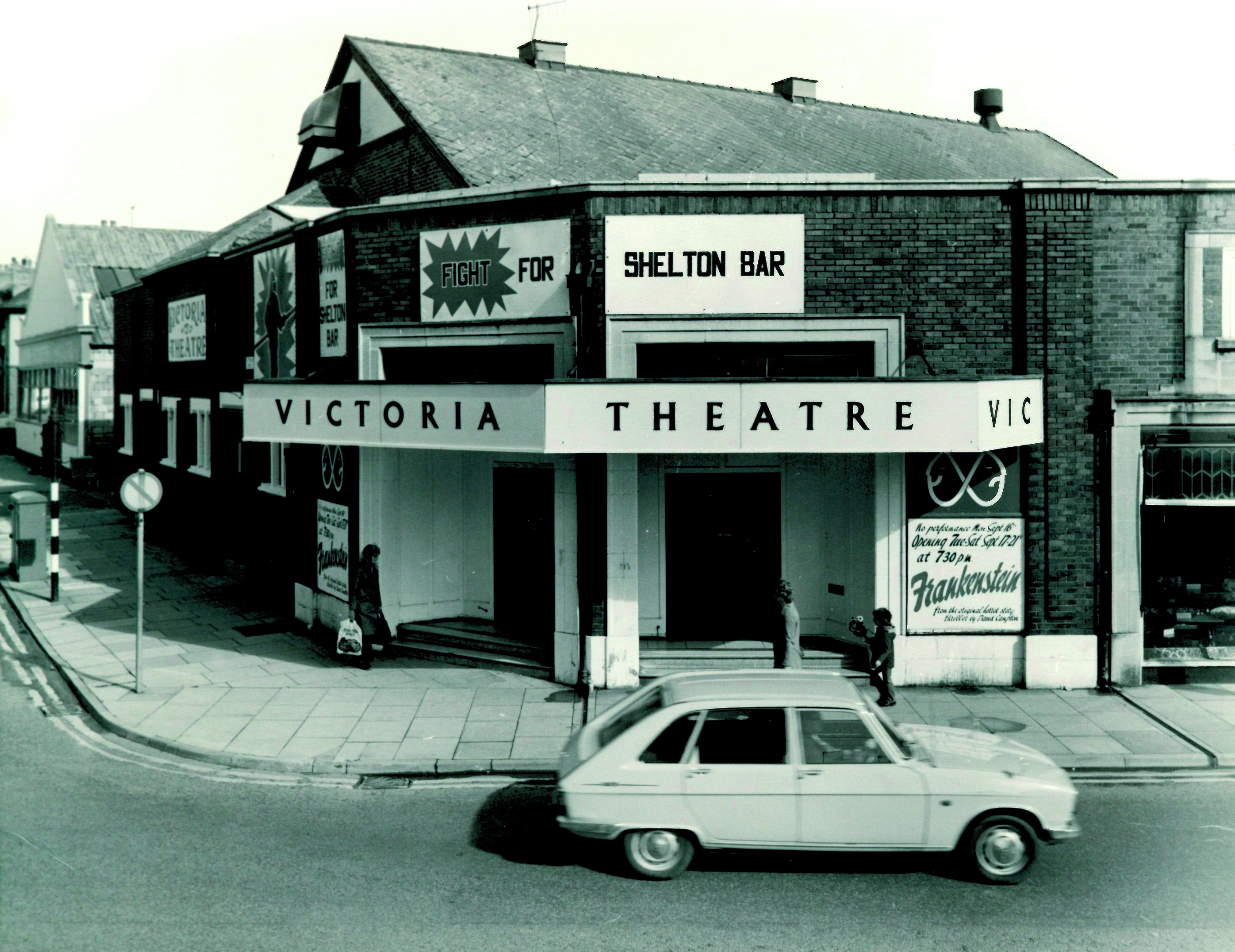 History
The Victoria Theatre Company was the first professional company in Britain to perform permanently in the round – that is, with the audience on all sides of the acting area. Today, the New Vic is known both for its professional productions and for its award-winning work in the community.
The company's origins go back to the late Stephen Joseph, director, actor, designer, lecturer and writer. In the late 1950's, along with other younger theatre practitioners, he was ambitious to renew the vitality of British theatre, founding the Studio Theatre Company to explore a new layout for performance: theatre-in-the-round.
The company's first base was Scarborough from which it toured to towns without their own theatres, taking the 'theatre' with it – raked platforms providing in-the-round seating for 250. Newcastle-under-Lyme was visited regularly and a permanent North Staffordshire home was planned. On 9 October 1962, a converted cinema opened its doors as a theatre, an event that received no mention in the national press.
Under the leadership of founding Director, the late Peter Cheeseman, the Vic company earned an international reputation through its pioneering work in creating verbatim, musical documentaries.  Productions such as The Jolly Potters (1964), Fight for Shelton Bar! (1974), Miner Dig the Coal (1981) and Nice Girls (1993) reflected the experiences and preoccupations of the communities of North Staffordshire, with its economy based on ceramics, coal and steel.
In 1983 an appeal was launched to raise funds for a new theatre.  With local donations totalling over £1 million, the New Vic opened in August 1986.  After twenty-five years work dedicated to the people of North Staffordshire, Cheeseman's passion and determination finally achieved the realisation of Stephen Joseph's vision: the first purpose-built theatre-in-the-round in Europe.
Peter Cheeseman retired in 1998 and was succeeded as Artistic Director by Gwenda Hughes who has worked extensively in British theatre as an actor and director.
An Education department to work within formal education, and the company's ground-breaking outreach department, New Vic Borderlines, were established at this time.
In January 2007, Gwenda Hughes stepped down and Theresa Heskins became the company's third Artistic Director. In the years since, the New Vic's work has developed an increased national and international reach with productions transferring to London and Manchester, and partnerships formed with the Royal Shakespeare Company and the National Theatre Studio.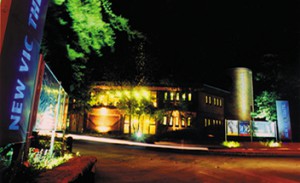 The New Vic Theatre
Recent awards include Best New Play and nominations for Best Production for Children and Young People at the UK Theatre Awards and Manchester Theatre Awards.
Internationally, the New Vic's Borderlines and Education teams have been invited to work as far afield as Canada and Japan and have formed innovative research partnerships with universities in the UK, Europe and Asia.
The New Vic today is a key cultural centre for Stoke-on-Trent and Staffordshire, playing a full part in the cultural, economic and social regeneration of the region.
Photo: The Victoria Theatre 1974; courtesy Victoria Theatre Collection