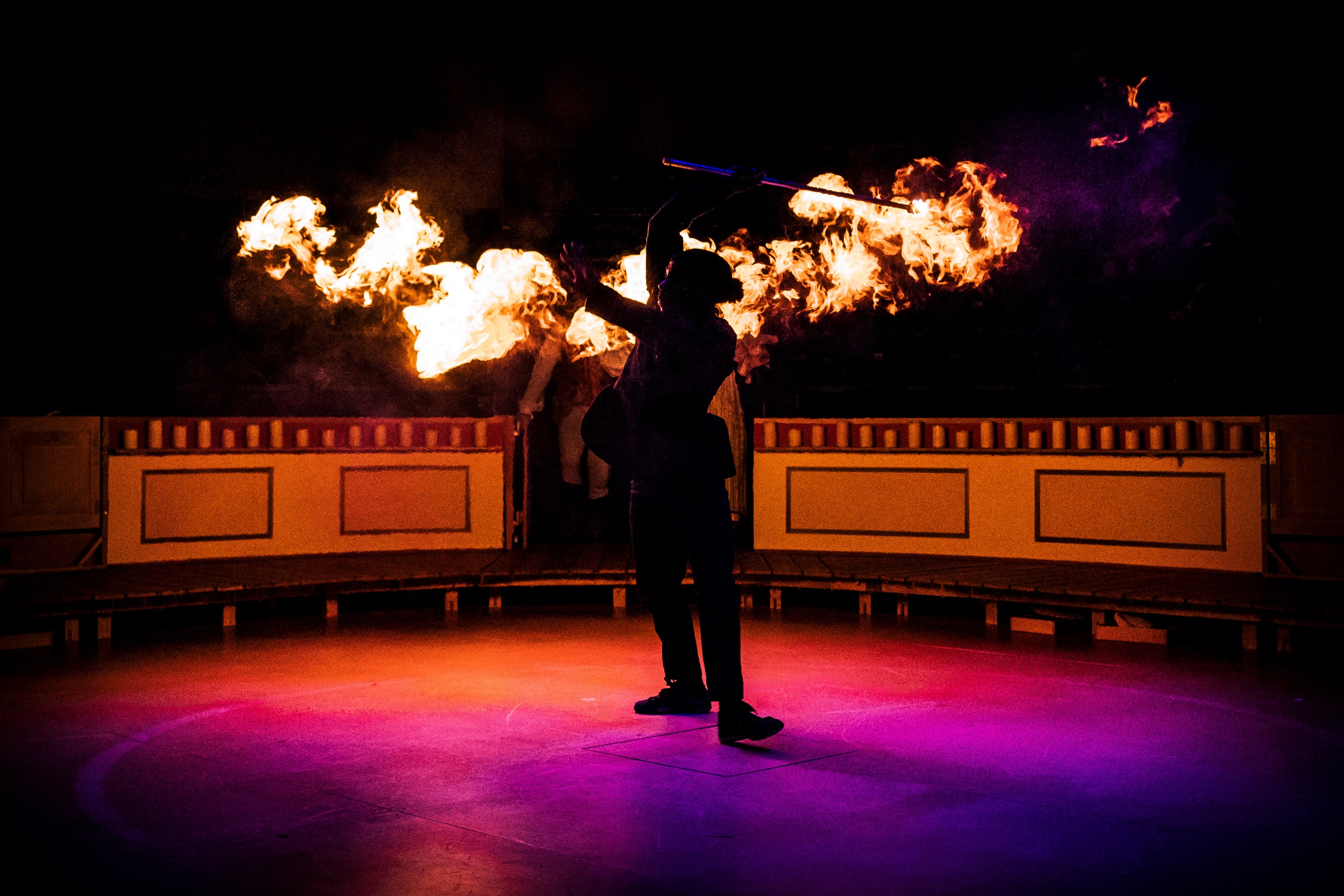 Kiln Network

The New Vic are delighted to be looking for members for the Kiln Network, a new local artist hub offering a year's worth of talks, advice, networking, and opportunities to connect with industry professionals.
Here we answer some of your key questions about the Kiln Network, including information on how to sign up.
Who can join the Kiln Network?
This network is open to performing arts professionals based in the Staffordshire and Stoke-on-Trent area, at any stage of their career from early career to experienced. Our definition of performing arts professional is broad.
You could be an actor, director or writer – or see yourself as 'theatre', 'live art',' performance art'… the possibilities are endless. You might work in arts marketing or finance but want to explore your creative interests further. You might not have worked in performing arts before, but have a creative practice that you want to expand into this area.
Basically, we are not too worried about definitions or making you prove why you fit for this opportunity. If you think a performing arts network and professional development opportunity will be helpful for you, then keep reading.
What will members of the Kiln Network actually get to do?
The Kiln Network will begin its pilot year by deciding its content in collaboration with artists in the network to make sure we meet your needs and provide something genuinely worthwhile.
Following initial discussions and welcome sessions to discuss and establish the content of the Kiln Network, from early 2022 onwards, a programme of tailored workshops, talks, and professional development opportunities will take place. Alongside opportunities to see shows and connect with network members and industry professionals.
This could look like a talk from a playwright one month, an opportunity to see a rehearsal/performance at the New Vic another month, and a chance to get advice on your creative projects from our team another month.
How can I join the Kiln Network?
We ask anyone interested in joining to fill in this form to let us know a bit about you.
We would love to welcome everyone who expresses interest in the network to join. However, if we get more expressions of interest than the network has the capacity for, we will endeavour to select a group with the widest range of experience and interests, to ensure we get more the network is as representative as possible.
If filling out a form is not the best way for you to communicate this information, please email admin@newvictheatre.org.uk or call 01782 717 954.
The Kiln Network is committed to representing as wide as possible range of artists in Stoke-on-Trent and Staffordshire and encourage those with protected characteristics to apply.
If you responded to the initial Kiln Network expressions of interest in early 2021, we already have your details on record for this opportunity.
Can I get this information any other way?
If you would like this information in any other way, we have an audio recording of this call out here. There is also an easy read version available here.