New Vic collaborating with the JMK Trust to deliver a number of workshops and opportunities for directors Click here to read more...
Pippa Moss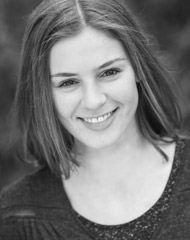 Ensemble/Understudy
This is Pippa's first appearance at the New Vic.
Theatre credits includes: Flatspin (Frinton Summer Theatre).
Theatre credits whilst training includes: Love for Love (Bristol Old Vic Theatre Royal); The Heresy of Love (Bristol Old Vic Studio Theatre); Road (Circomedia); Miss Julie (BOVTS); The Last Days of Judas Iscariot (BOVTS); Twelfth Night (BOVTS); Speaking in Tongues (BOVTS).
Pippa trained at Bristol Old Vic Theatre School