Circolombia
Circolombia's Acéléré is a circus and a live concert rolled into one. Creating an experience like no other, a phenomenal cast of performers take it in turns to flip through the air at dizzying heights and perform insane feats of strength, whilst simultaneously singing and dancing their way through the night.
Performing in Kidsgrove as part of Circus Past, Present and Future, Circolombia come to our town as part of their European tour, fresh from dates in Amsterdam and Helsinki. Celebrating 250 years of circus in the town where its inventor – Philip Astley – was born, this is your chance to see unique circus stunts performed by this inspirational South American circus company in a rare UK appearance.
Be prepared to be on your feet and dancing along to the upbeat live music as you experience breathtaking circus skills in this thrilling, once-in-a-lifetime experience!
Circolombia will perform at Clough Hall Park in Kidsgrove, Newcastle-under-Lyme.
Standard tickets £8.95 for an adult and £4.50 for under 16s.
Family tickets for 4, 5 and 6 are still discounted and you can get four mates to go for just £30.00
Thursday 10 May–Sunday 13 May 2018
Trailer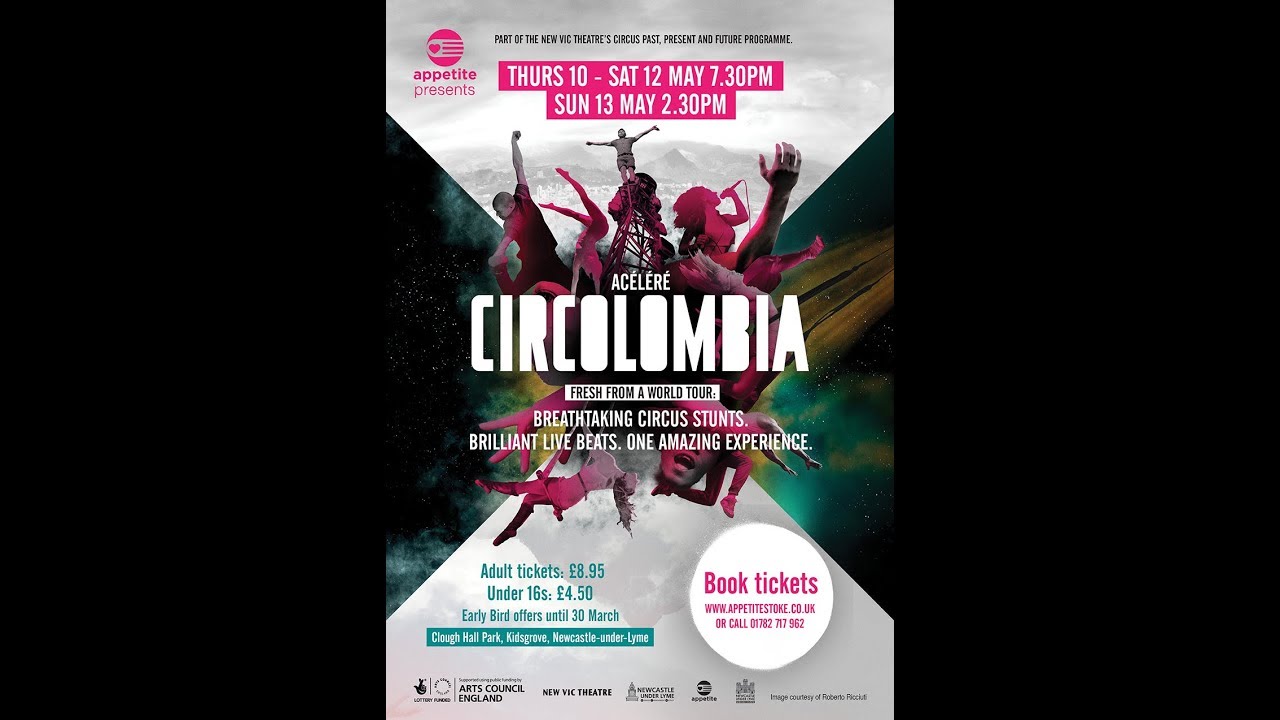 Latest News