Kaitlin Howard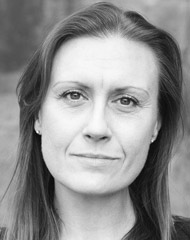 Kaitlin Howard
Mouserink The Mouse Queen
This is Kaitlin's first appearance at the New Vic.
Theatre credits include: D'Eon (The Straight Acting Theatre Company); Treasure Island (Birmingham Rep); The Alphabet Girl, Katie Crowder, BARE (Moxie Under Fire); The Advent Plays, Mother Goose, Aladdin (Oldham Coliseum); Peter Pan (First Family Entertainment); Macbeth (The Epstein, Liverpool); The Thankful Village, Lights Out -Land Girls!, The Carlton Colliers, Eddie and The Gold Tops (Badapple Theatre); King Lear, The Newark Passion (2B Theatre); Richard III, Much Ado About Nothing, Les Mis – Le Panto! (Oddsocks Productions); The Tempest (Arty-Fact Theatre); This Starving Life (Company Gavin Robertson); The Three Penny Opera, Our Country's Good, Fear and Misery of The Third Reich (Scene Productions); The Merry Wives of Windsor, All's Well That Ends Well, The Comedy of Errors, Hamlet (The Cambridge Shakespeare Festival); Beauty and The Beast, The Wind in The Willows, No Man's Land (Ribcaged Productions).
Television & Film credits include: Hollyoaks (Channel 4 / Lime Pictures); Scott and Bailey (ITV); Crimewatch (BBC); Clouds (V-PAC Productions); Chronicles of Syntax (iDare Productions); Born of Hope (Actors at Work).
Radio & Audio credits include: Just the Place for a Snark, Old Hobb's Xmas Adventure (Theatrephonic Productions); Echoes From One to Another (Helix Branch Studios).
Kaitlin trained at The Bridge Theatre Training Company.