Youngsters bring history to life
17th August 2015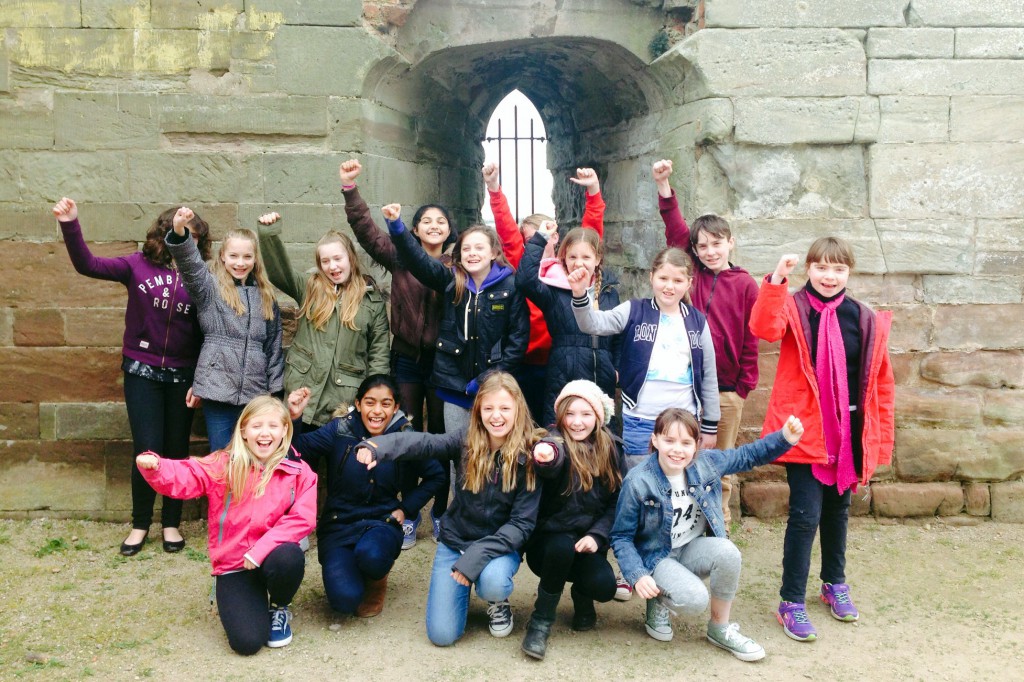 New Vic Youth Theatre members are gearing up to bring history to life at Stafford Castle in an outdoor performance to remember.
Inspired by the New Vic's upcoming Hoard Festival, the group of 16 10 to 12-year-olds are working together to devise a piece which will be performed in the open air at the castle at the end of May.
The project kicked off with a trip to the castle where the youngsters toured the site and learnt of its history with the help of an expert guide and armorer.
Using this research, the group is now working together to devise their own piece, The Treasure Trial, which will tell the story of medieval justice.
Kat Hughes, New Vic Youth Theatre Director, said: "All the young people involved in this project have a real passion for both drama and history and were keen to take on the challenge of performing outdoors which requires them to learn a whole new set of skills.
"We launched the project with a trip to the site which really excited the group. The castle has a history dating back more than 1,000 years so they couldn't have felt more inspired by their surroundings.
"They are now working very hard in the rehearsal room to devise their own piece based on what they learnt and are all very much looking forward to bringing history to life."
Rehearsals continue at the New Vic before performances at Stafford Castle at 11am and 1pm on Saturday 23 May.
Tickets are free but must be booked in advance by telephoning New Vic Education on 01782 381366