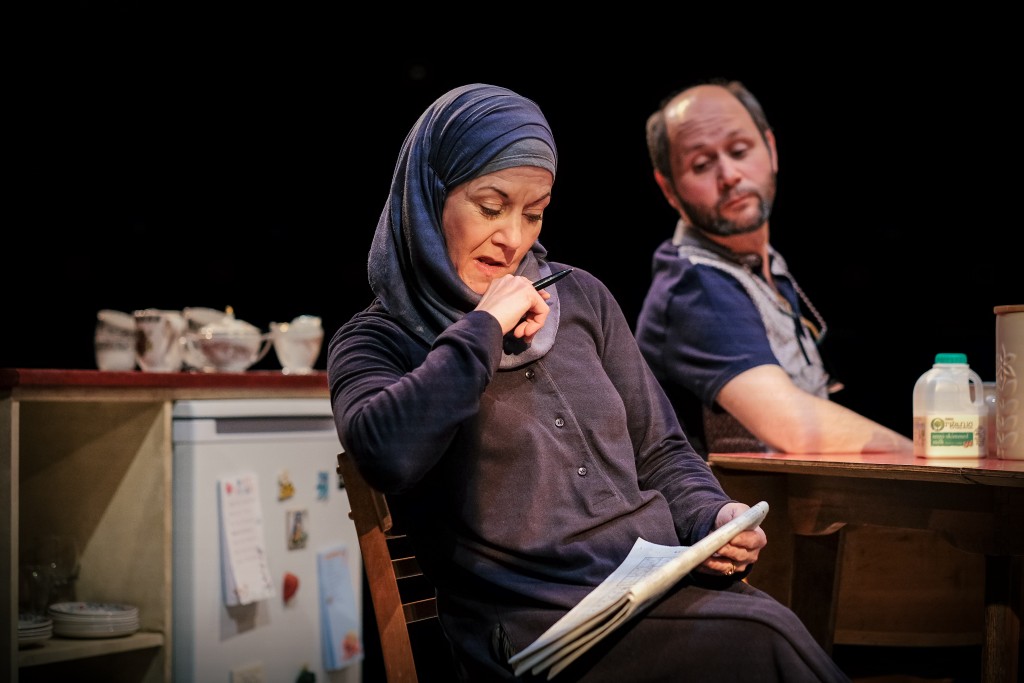 Vacancies
Listed below are all current vacancies at the New Vic. We are an equal opportunities employer. We value diversity in our workforce and positively encourage applicants from all sections of the community.
If you are interested in any of these positions, the relevant application form must be completed. In the interests of fairness, we do not consider CV's and covering letters when shortlisting candidates for interview.
The New Vic does not keep CV's on file, so please only apply based on advertised vacancies.
Current Vacancies
Assistant Director – Kiss Me Quickstep
An Assistant Director is required to work alongside the New Vic's Artistic Director on Kiss Me Quickstep. We're looking for someone with experience of being an assistant director, who has worked with professional actors and community casts and working in a professional producing theatre. This role is based at New Vic Theatre and then on tour.
The primary responsibilities will be:
• assisting the Director as required;
• recruiting, managing and directing the community casts;
• liaising with craft and production departments at home and on tour;
• maintaining the quality of the production throughout the run.
It is an exclusive contract from 1 February – 30 April 2016 with 3 additional community company rehearsals from 14 January (likely to be 14, 21 & 28 January 2016 but still to be confirmed).
You will be paid at the UK Theatre/Equity Assistant Directors rate of £425.52 per week during the rehearsal and performance period. Any pre-rehearsal days (e.g. for community company work in January) will be paid pro-rata the weekly rate (£70.92 per day). Travel, subsistence/touring allowance will be paid where appropriate at the UK Theatre Subs repertory rate where required
For further information please download the job pack:
Kiss Me Quickstep assistant director pack
Equal Opportunities Questionnaire
Deadline for applications – 10am on Monday 7th Dec 2015
Alternatively you can e-mail recruitment@newvictheatre.org.uk or phone 01782 381371
Finance Assistant
(part time)
£16,785 pro rata (£5,455)
13 hours per week
As part of a small team in a busy and complex working environment, this role is primarily responsible for daily cashiering and assisting with general bookkeepingand accounting duties.
The successful candidate will have a proven track record in financial administration with demonstrable experience of cash handling environment excellent numeracy and an ability to maintain focus and attention to detail whilst working under pressure.
Deadline for applications is 30 November 2015 at 10am
For further information please download the job pack and application form:
Job Pack – Finance Assistant (pt) 2015
Finance Assistant – Application Form
Alternatively you can e-mail recruitment@newvictheatre.org.uk or phone 01782 381371