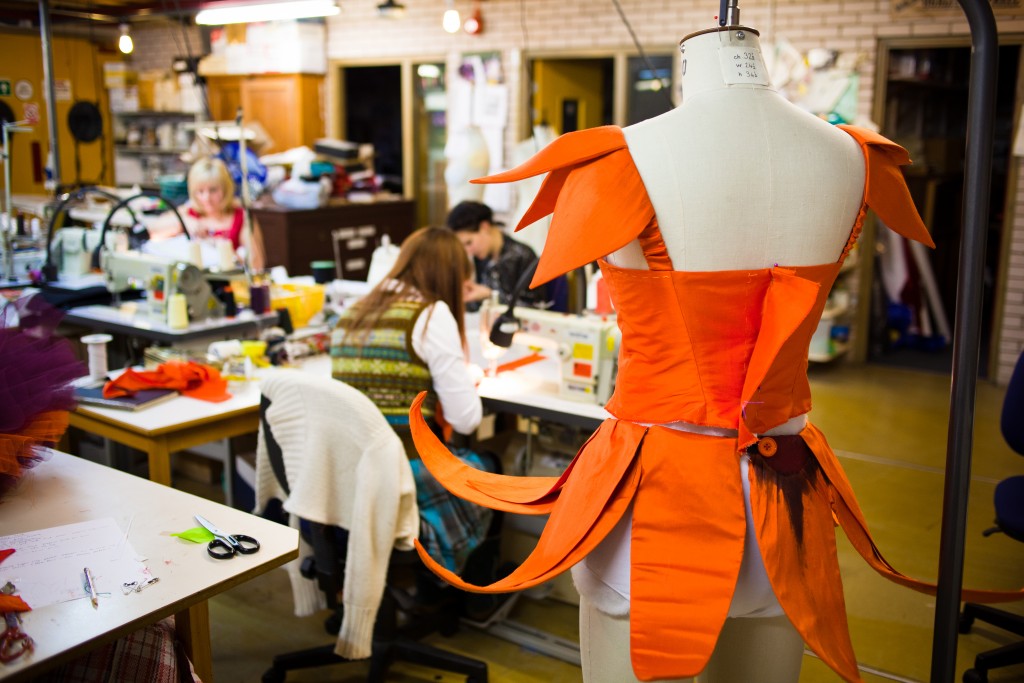 Work Experience
Work Experience placements at the New Vic
*WE ARE CURRENTLY REVIEWING OUR WORK EXPERIENCE PROGRAMME AND ARE NOT ACCEPTING NEW APPLICATIONS*
Staffordshire's New Vic provides placements to those in school years 10 and above, and those in further and higher education. We receive many more requests for placements than we are able to accommodate so offer places to people with relevant experience, who have a genuine passion for a particular theatre discipline, and who are actively considering careers in theatre.
Placements can be based in these theatre departments:
the Technical Department – dealing with the technical aspects of a production, primarily lighting and sound;
the Design Department – working on props and design elements of a show;
the Costume Department – supplying and maintaining all the costume requirements of a production (note: placements in the Costume Department are available only to students in Higher Education, studying fashion or theatre costume and are usually of two or three weeks duration);
the Marketing Department – supporting the theatre's work through the provision of professional Marketing, Public Relations, Graphic Design and Box Office;
the Administration Department – supporting every department and focusing on the general operation of the building, as well as what happens on stage;
New Vic Education – working with education providers, from nurseries to universities, using drama as means of learning and developing key skills, as well as providing regular drama groups for children and young people (note: due to the nature of our work with young people, placements offered to those aged 18 or above will be required to undertake a DBS check);
New Vic Borderlines – providing experiential and participatory workshops; devising for Community Theatre; touring performances (note: Borderlines is unlikely to offer a placement to students under the age of 16. Due to the nature of work with young people and vulnerable adults, placements offered to those aged 18 or above will be required to undertake a DBS check);
the Stage Management Department – dealing with many aspects of a Production, from buying, making and borrowing props and furniture to coordinating the backstage area when a show is in performance   (please note: our Stage Management Department has recently committed itself to student attachments with a number of Universities and Colleges, and is not able to offer placements for the foreseeable future).
Further information and how to apply
*WE ARE CURRENTLY REVIEWING OUR WORK EXPERIENCE PROGRAMME AND ARE NOT ACCEPTING NEW APPLICATIONS*
If you wish to apply for a placement, please download the New Vic Work Experience Application Form 2016 – 2017.
Forward completed application forms, or any queries to Amy Gallagher, our Administration Assistant
tel: 01782 717 954
email: agallagher@newvictheatre.org.uk
Some excellent information about careers in theatre can be found at the Creative and Cultural Skills website.