Actor Elizabeth Crarer talks about The Ballad of Maria Marten, the all-female retelling of the real-life 'Red Barn Murder'
17th February 2020
Maria Marten wasn't just the infamous 'Red Barn Murder' victim – she was soulful, ambitious and nowadays would have been destined for great things.
That's according to Elizabeth Crarer, the actor who plays her in the upcoming retelling of the real-life scandal.
The Ballad of Maria Marten, which takes to the stage at the New Vic from 26 to 29 February, explores exactly what led to the bright, clever and witty Maria being found dead in a grain sack in that barn after being swept off her feet by the dashing William Colder.
Elizabeth, who leads the all-female cast, said: "It's one of Maria's most beautiful qualities, that she falls in love incredibly hard and gets overtaken by the people she's with. It's what makes her such an engaging character to play.
"She's got the vision to see beyond her circumstances, but wanting to better herself brings about her downfall, as she ends up being horrendously manipulated."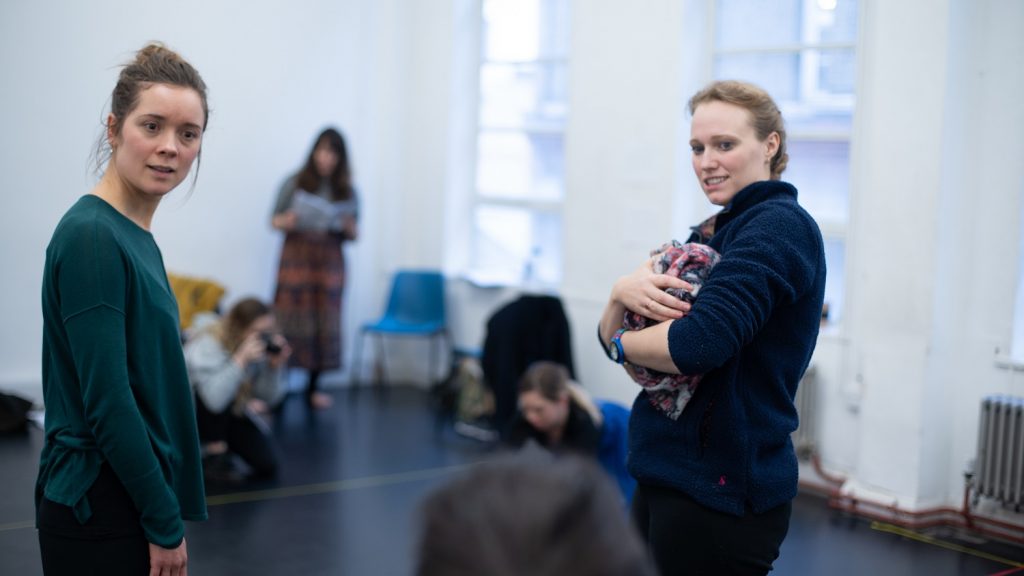 The play – which Elizabeth describes as a 'dreaming or conjuring' – was written by Beth Flintoff following a request from theatre company Eastern Angles' artistic director Ivan Cutting.
"What Beth's writing does so brilliantly is show her as a fully rounded human being, who suffers terribly but despite that is really quite incredible given the circumstances she is in," Elizabeth said.
"I think if she was alive today, with the ambition and vision she has, Maria would be incredibly successful in her chosen profession, the world would be her oyster. I would hope she'd become anything she wanted to be.
"The all-female cast makes it very much a story about friendship. There are some male characters, played by the women, who affect the lives of Maria and her friends, but the murderer doesn't appear at all. It makes absolute sense the way it is done. He is not embodied which I think is right because throughout history it has always been about him. I think it tells a much more interesting story.
"History has been hijacked by particularly misogynistic narratives. People might have said Maria was asking for it – which makes it very topical today."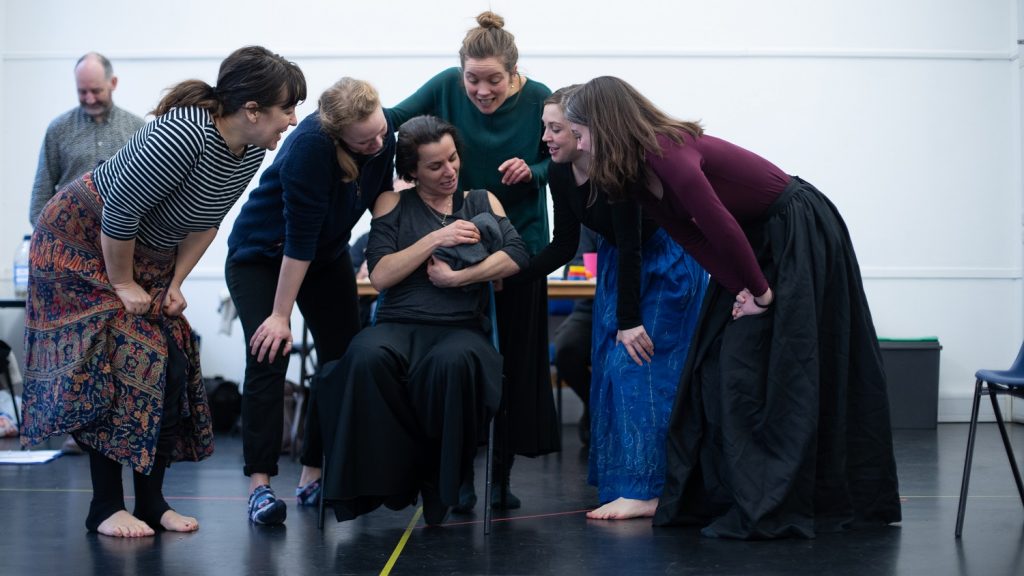 The production is full of heart – with beautiful music including uplifting choral folk singing, and joyful physical movement that Elizabeth believes will leave people coming away with compassion rather than judgement for Maria.
"It looks at class and hierarchy and poverty, and the effects of that; the rigid, gendered roles that people have to conform to," she said.
But why is it that are we all so obsessed with the genre of 'true crime' now?
Elizabeth has this take: "There's a sort of morbid fascination with crime and that curiosity can be satisfied by consuming those stories, without actually putting yourself in danger. I think audiences need to ask themselves to consider what that curiosity is about and what is within themselves that makes them fascinated. Why are we so obsessed with murders? Why don't we care about the life of this person instead?"
She added: "I am tremendously excited to come to the New Vic for the first time with this show."
The Ballad of Maria Marten will be performed at the New Vic from Wednesday 26 February to Saturday 29 February 2020. Tickets are on sale now, priced from £15.50, from the New Vic Box Office and can be booked by calling 01782 717962 or online at newvictheatre.org.uk.