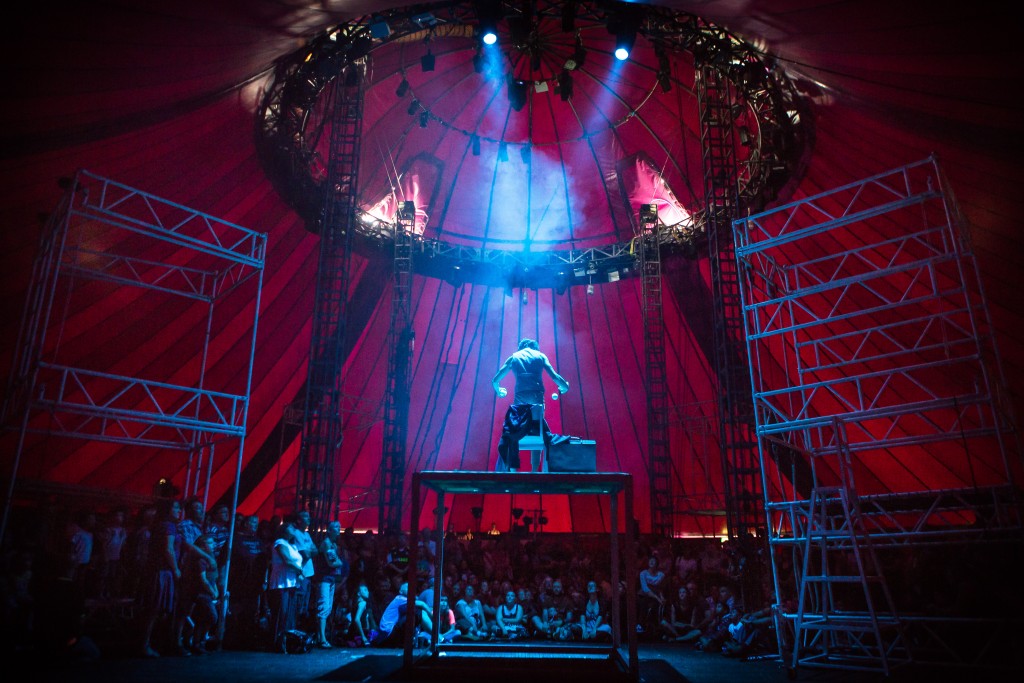 Appetite

A feast for local people
Appetite's mission is to get more people in Stoke-on-Trent to experience and be inspired by the arts. Appetite will work with a range of local and national artists and communities to deliver an expanding menu of artistic projects to develop the appetite for the arts in Stoke-on-Trent.
From large outdoor circus spectacles in parks to intimate folk gigs in bus stations, Appetite has brought a vibrant and varied menu of world-class art events to over 370,000 people in Stoke-on-Trent since 2013.
Appetite is part of the Creative People and Places programme supported by funding from the National Lottery through Arts Council England. Appetite is led by the New Vic Theatre in partnership with Partners in Creative Learning , Staffordshire University and 6TownsRadio. Appetite is also supported by Stoke-on-Trent City Council.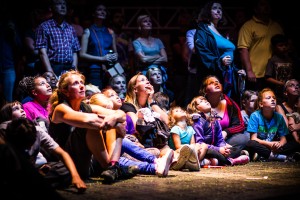 Get involved with Appetite
At Appetite local people are at the heart of everything. From audience stewarding to cultural reporting, from performing in shows to helping promote them, Appetite couldn't do it without you. There are plenty of ways to get involved and be part of the Appetite experience. To find out more please click here.
The Royal Opera House Takeaway Trip: Swan Lake!
Join Appetite on a very special trip to the Royal Opera House in London this May for The Royal Ballet's new production of the magnificent Swan Lake.
Welcome Performances are special discounted matinee performances of opera and ballet, especially for families who have never visited the Royal Opera House before. Prior to the show expect demonstrations, practical workshops with their backstage teams, pop-up performance, a chance to try ballet and try on costumes and other exciting ways to explore the world of ballet and of Swan Lake.
An affordable opportunity to experience world-class performance in this famous venue.
Ticket price includes return coach travel from Stoke-on-Trent to London.
Saturday 19 May
Pick up: 8am (from New Vic Theatre, Newcastle-under-Lyme)
Welcome Performance activities: 10:30am – 1:30pm
Performance: 1:30pm – 4:30pm
Return Home: 5pm-8:30pm (estimated)
Tickets: £30 – includes a ticket to Swan Lake and return coach travel
Click here to book
Useful Info:
You will need to provide your own lunch and refreshments.
Traffic depending, we estimate arriving at Royal Opera House at 11:30am.