Lockdown diary – week six: the New Vic quiz, an update from our marketing team, and the theatre gardens in bloom!
26th May 2020
We can't believe we're already on week six of our lockdown newsletter. We are indebted to all the key workers and volunteers continuing to help in the effort against coronavirus, and we hope that these updates have been putting a smile on your face despite the difficult circumstances at the moment.
This week we bring you a mini New Vic quiz for you to test your knowledge of the theatre, have an update from our marketing team on how they're trying to keep audience spirits up, and take a peek at the gorgeous New Vic gardens in bloom!
An update from our Artistic Director…
My outstanding moment from this week was joining the New Vic Arts Award session. Arts Award is an extra curricular educational programme which young people of varying age groups participate in through choice, gaining certification including credits towards their university applications. The New Vic has been leading Arts Award for some time, and I am glad to say that the external assessors always mark us exceptionally high.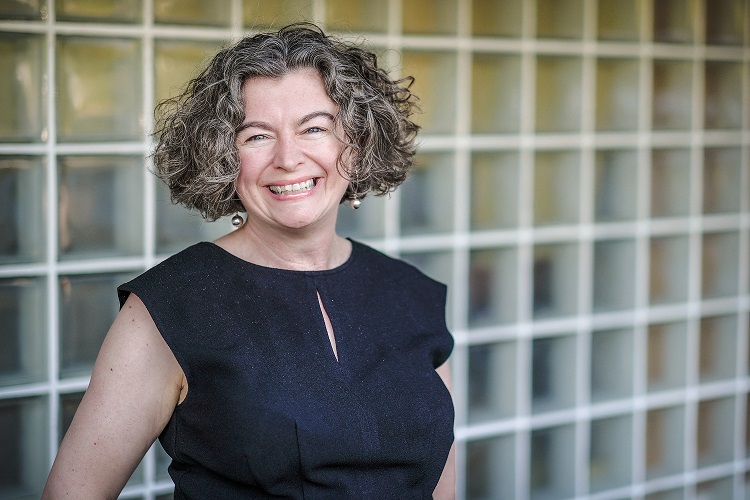 The Arts Awarders are currently conducting an investigation into careers in the theatre, and this week interviewed me about mine. They asked such insightful and challenging questions, some of the best I've ever been asked, about what my job involves and how my career has developed. The stand out question, which brought back a flood of (mostly horrific) memories was: what is the worst thing that has ever happened to you in rehearsal? I think perhaps this was when I asked a group of actors including Mike Hugo to mime doing some eighteenth century carpentry, which involved standing still and miming holding a piece of oak (invisible) and an antique handsaw (also invisible). I can still remember vividly the sight of Mike Hugo, standing perfectly still, his knee exploding as he sawed his invisible piece of wood with his invisible hand saw….Associate Director Vicki Amedume picked him up, threw him over her shoulder, and carried him to A&E. We never did manage to find that invisible saw to put it back in a safe place.
I came away from the Arts Award session so proud to be a part of those young people's lives and careers; so proud of what we as an organisation do to improve the life chances of young people in our area; and so privileged to have dynamic and committed young people like this interested in and supporting the New Vic.
An update from our Marketing department…
Our Marketing and Box Office teams would usually be busy taking ticket bookings, spreading the word about the exciting work in our upcoming season, and creating content – be it cast interviews or gorgeous show imagery – for you to enjoy.
For the last seven weeks though, things have been quite different. It seems alien to us that instead of taking your calls to book tickets, our Box Office staff have been calling you with the disappointing news that shows you'd booked for won't be able to go ahead right now; reseating you for rescheduled dates we've managed to secure for productions where we can; and taking donations from generous audience members who have given their support to the New Vic by donating the cost of their tickets.
Our Marketing Team have been staying in touch too, by keeping you updated with news from the theatre while we're working from home; and while we continue to share our own content, we've also been pointing you in the direction of some brilliant online theatre, along with other uplifting ways to enjoy the arts from the comfort of your home.
You, our audiences and participants, are so important to us – you're the reason we create the work that we do. We love the shared experience of having everyone in our auditorium, and seeing how you react to the stories we create in-the-round in our home in Newcastle-under-Lyme. We sadly can't entertain you in this way at the moment, but we hope that you're enjoying hearing from us each week and finding out a little about the people who work behind-the-scenes here too. If there's anything you want to see in future updates, you can let us know through social media – tweet us @newvictheatre, send us a message on Facebook (we're here) or drop us a line on Instagram @new_vic_theatre! We'd love to hear from you.
This week we've put the Spotlight On our Marketing, Box Office and IT Manager Pete Leverett. We chat about how he juggles his responsibilities across all these departments in the latest Q&A here.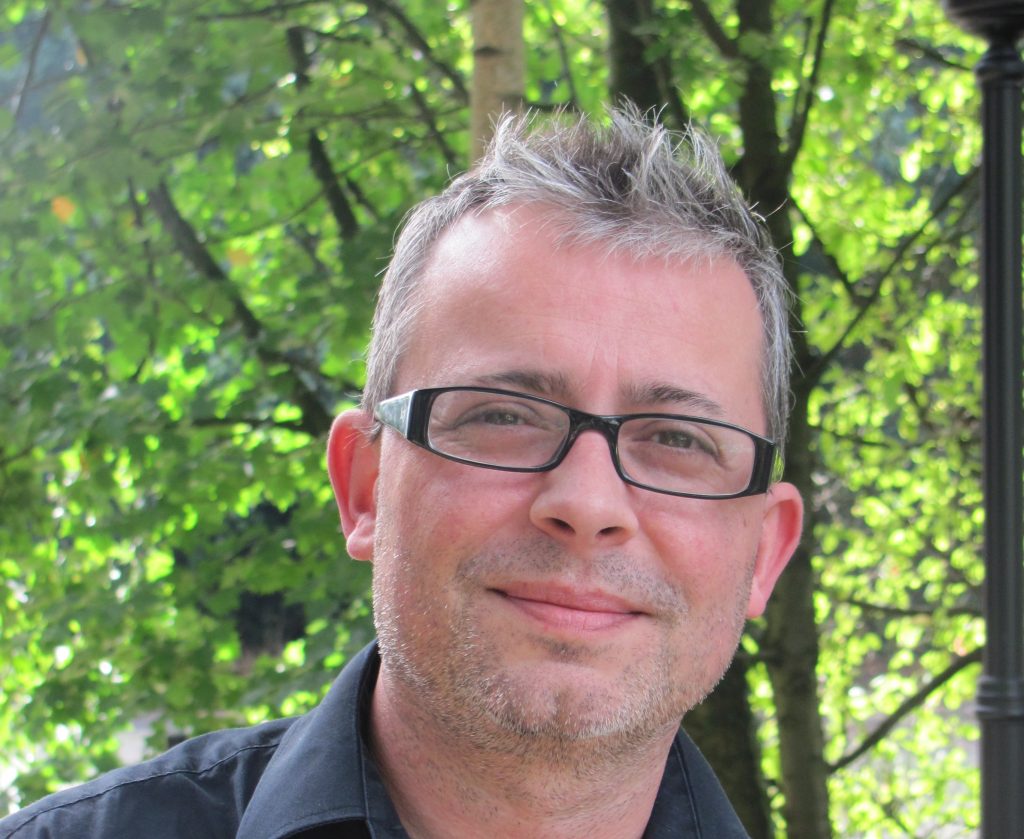 Take the New Vic quiz!
A bit of fun! How well do you know the New Vic? Test yourself with the questions below (answers at the bottom of this post – but no cheating!)
What year did the original Victoria Theatre in Hartshill open?
What year did the 'New Vic' open on its current site on Etruria Road, as the first purpose built theatre-in-the-round?
Which actor spoke the first words on the stage of the New Vic?
What was the first production to be played at the New Vic?
What was the unusual setting of Chris Monks' memorable 2003 adaptation of Carmen?
Which one of these is NOT a real 'Eric' play: I'm Eric, Get Me Out of Here; Strictly Eric; The Eric Factor; A Comedy of Eric's?
We won a UK Theatre award for Best Show for Children and Young People in 2017 – but which show did we win the silverware for?
Local talent contest Stoke's Top Talent was the inspiration for which Alecky Blythe play, performed at the New Vic in 2012?
With what show did the New Vic make its Broadway debut?
…and what was the name of the Broadway theatre it played at?
What was the name of the 2018 New Vic show presented as part of the 250th anniversary celebrations of the birth of the modern circus?
The New Vic experimented with live streaming its first show on Facebook earlier this year. What was the show?
Which local brewery did we team up with to create the onstage working bar for our production of Two earlier this year?
The New Vic is working on a brand new production called Marvellous, the incredible true story of local hero Neil 'Nello' Baldwin, – but what is the name of Neil's friend who wrote the original 'Marvellous' book, which our adaptation will be based upon?
In other news…
How lovely are the New Vic gardens looking at the moment? It's a shame we can't enjoy them properly in person, but delightful to see all those gorgeous plants and flowers thriving. Thanks to our Head Designer Lis Evans for the pictures she shared with us all, following a walk past the theatre the other day.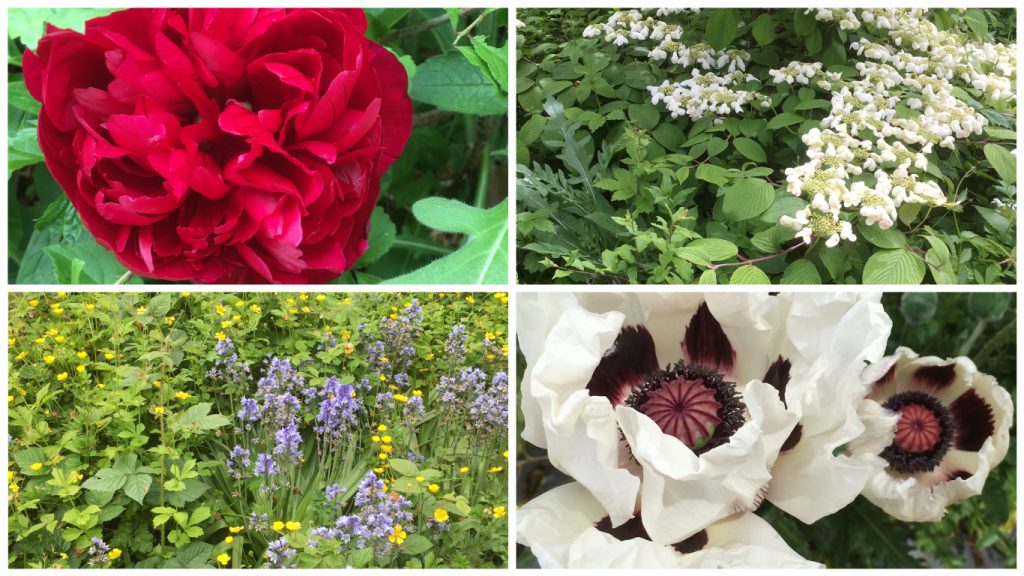 Meanwhile, our good friend Eric is now on the seventh week of his lockdown blog! If you're a fan of our 'Eric shows' and haven't read them yet, we're sure they'll raise a smile. Catch-up on the blog here.
Stay positive – this week why not?
Running out of lockdown fitness inspiration and fancy trying something a bit different? Why not dust off those dance shoes and join in with our friends at the brilliant Ballet Cymru in their workout tutorials, which are sure to make you feel light on your feet! Check them out here.
Until next time, we hope you stay happy and well, and look forward to welcoming you back to the New Vic in person as soon as it is safe.
Quiz answers:
1962
1986
Freddie Jones
St George of Scotia Road
A supermarket
The Eric Factor
The Snow Queen
Where Have I Been All My Life?
Around the World in 80 Days
The New Victory Theatre
Astley's Astounding Adventures
New Vic Youth Theatre and NT Connections' The Changing Room
Titanic Brewery in Burslem
Malcolm Clarke