Alex Day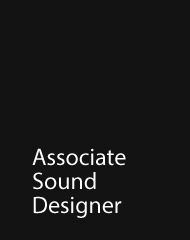 Alex Day
Associate Sound Designer
Sound Designs For the New Vic: The 39 Steps, Votes For Women, Beryl, The Mountaintop.
Co Designs:  The Wind In The Willows, Astley's Astounding Adventures, Treasure Island, The Snow Queen (winner of the UK Theatre Award for Best Show for Children and Young People); Peter Pan in Scarlet (co – production with Oxford Playhouse); Kiss Me Quickstep (co-production with Oldham Coliseum), Robin Hood & Marian, Dracula.
Associate Sound Designer: Around The World In 80 Days (2017 co-production with Kenny Wax Family Entertainment, Simon Friend and Royal Exchange – winner of the Cameo Page to Stage Award); Around The World In Eighty Days (2014 co-production with Royal Exchange Theatre).
Alex trained at the School of Sound Recording, Manchester, specialising in Studio & Live sound engineering. He joined the New Vic in 2013