Ben Pacey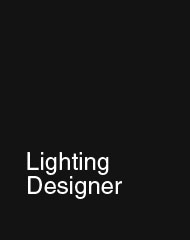 Ben Pacey
Lighting Design
Ben designs sets, spaces, lighting and interactive environments. He has made installations, animations, and written performance texts.
He regularly designs lighting for theatre and dance, including: Sleepdogs' Dark Land Light House; Thrive for Zest Theatre; Leila McMillan's Family Portrait; Uninvited Guests' This Last Tempest and Make Better Please; Kiln Ensemble's The Furies; and Melanie Wilson's Autobiographer.
Recent set design includes:  Tighten Our Belts (Brighton People's Theatre); The Mostly Everything People's Very Important Child; Greg Wohead's Comeback Special; Chris Thorpe and Rachel Chavkin's Confirmation (design consultant); Kiln Ensemble's A Journey Around My Skull; and Melanie Wilson's Landscape II (co-design).
As an artist/maker, he co-directs Dens & Signals, with whom he recently made/wrote Feast of the Dead.
Other recent writing includes: The Wake (co-written with Francesca Millican-Slater) and A Thousands Shards of Glass for Jane Packman Company; and An Illustrated History of Bearmingham for the Library of Birmingham/Flatpack.
He's an associate artist of Coney.
www.benpacey.co.uk