Bill Champion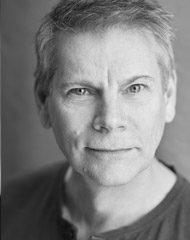 Bill Champion
Harvey
Bill as appeared at the New Vic in Stephen Joseph Theatre Productions.
Most recently Bill played Daniel Defoe in Moll Flanders at the Mercury Theatre, Colchester.
Theatre credits include: By Jeeves (Bowness on Windermere); Henceforward…, No Knowing, Absurd Person Singular, Surprises (SJT and UK tour); Intimate Exchanges, A Chorus of Disapproval, I Ought to Be in Pictures, Haunting Julia, Love Songs for Shopkeepers (SJT); Farcicals, Arrivals and Departures (SJT, UK tour and New York); Woman in Mind (SJT and Vaudeville Theatre); Damsels in Distress (trilogy – SJT and West End); All Things Considered (Esk Valley Theatre); This Is My Family (Sheffield Theatres); Design for Living (Salisbury Playhouse); Calendar Girls (Noël Coward Theatre); If I Were You (Library Theatre, Manchester); Season's Greetings (Yvonne Arnaud Theatre Guildford); House & Garden (Salisbury Playhouse); Wild Wild Women (Orange Tree Theatre, Richmond); Comic Potential (West End); Sunset Boulevard (The Really Useful Group Ltd); Fame (Cambridge Theatre); Pickwick (tour); Cabaret (Bolton Octagon).
Television and film credits include: Holby City, Blitz, The Bill, Wallis and Edward, If…, Island At War, Messiah, Casualty, Bob Martin, Birds of a Feather, Rockcliffe's Babies and Omnibus: Voice of the City – Irving Berlin at 100.