Daniella Beattie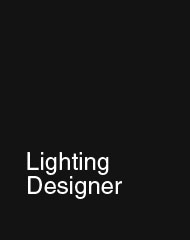 Daniella Beattie
Lighting Designer
For the New Vic Theatre: As resident Lighting Designer for the New Vic productions include: Treasure Island, The Pitmen Painters, Dial M for Murder, Cyrano (co-production with Northern Broadsides); The Snow Queen (Winner of UK Theatre Awards for Best Show for Children and Young People);  Peter Pan in Scarlet (co-production with Oxford Playhouse); The Mountaintop, Diana of Dobson's, Kiss Me Quickstep (with Oldham Coliseum), Tale Trail to Robin Hood & Marian, Robin Hood & Marian, Seeing the Lights, The Hoard Festival, Dracula, Bell, Book and Candle, The Borrowers, Ghosts, Inherit the Wind, The Hundred and One Dalmatians, Gaslight, Stones in His Pockets and Blonde Bombshells (co-production with Oldham Coliseum); Thrill of Love (co-production with St James Theatre), A Fine Bright Day Today, Alfie (co-production with Stephen Joseph Theatre and Oldham Coliseum), Far From the Madding Crowd, Alice in Wonderland, And a Nightingale Sang, The Glass Menagerie (co-production with Oldham Coliseum), The Admirable Crichton, Peter Pan, Desire Under the Elms, Bleak House, Copenhagen, Alphabetical Order, The Lion, the Witch and the Wardrobe, Bouncers, The Wicked Lady (Best Lighting Design at the TMA Awards 2009), A Taste of Honey, Honeymoon Suite, A Voyage Round My Father, Arabian Nights, Dangerous Corner, Flamingoland, Great Expectations, Laurel and Hardy, Les Liaisons Dangereuses, On Golden Pond, Jamaica Inn, Oliver!, The Prime of Miss Jean Brodie, Stags and Hens, The Safari Party, One Flew Over the Cuckoo's Nest, Smoke, A Christmas Carol, Sizwe Banzi Is Dead, As You Like It, East Lynne, The Graduate, Kitty and Kate, Pinocchio, To Kill a Mockingbird, Once We Were Mothers, Can't Pay? Won't Pay!, Amadeus, Beauty and the Beast, Kes, Carmen, Once a Catholic, The Lonesome West, Love Me Slender, The Duchess of Malfi,  The Marriage of Figaro.
Other theatre credits include: Ramshackle House (Upswing); Girls, Girls, Girls (Potboiler); We are the Lions (Towns End Productions); Peter Pan (Halifax Victoria Theatre); Dare Devil Rides to Jarama (Towns End Productions); The Voyages and You Are Here (Restoke); Romeo and Juliet and The Tempest (Northern Broadsides); The Mikado (the Orange Tree, Richmond).
Daniella's training was a BA Theatre design and technology at Bretton Hall (University of Leeds).