Vote for the New Vic to be the UK's Most Welcoming Theatre 2018 in the UK Theatre Awards! If you think we deserve to be crowned the UK's Most Welcoming Theatre this year, head to uktheatre.org/vote and vote for us!
Eleanor Clare Taylor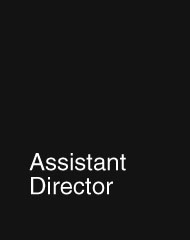 Assistant Director
Eleanor Clare studied Text and Performance at RADA / Birkbeck and has a History and Politics degree from The University of York.
Previous directing credits include: Drowning: The Algo Movement (Making Space Arts / Leicester Curve Inside/Out Festival / The Ugly Duck); Telo, Tolerable But Pungent and Pieces of Eight (all for the RADA Festival); Much Ado About Nothing (Northern Opera Group); A Midsummer Night's Dream (St Leonards Festival/ Hikapee Circus Company) and Circa (Theater de Meervaart, Amsterdam).As Associate Director: All My Sons (Lyric Theatre, Hong Kong).
For Assistant Director: All My Sons and The Wars of the Roses (Rose Theatre Kingston); Do We Do The Right Thing? (New Diorama and UK/Germany Tour) and Macbeth and The Comedy of Errors (Grosvenor Park Theatre).
Eleanor Clare is also a playwright, and was a 2016 finalist for the Kenneth Branagh Award.