Eric Mitchell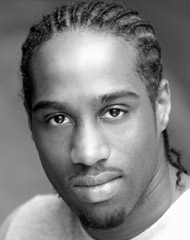 Eric Mitchell
Circus Performer
This is Ericson's first appearance at the New Vic.
Theatre credits include: The Brits Awards (02 arena); Secret cinema production 28 Days Later (unknown location); Evolution show in China (shenzhen China); Tangeld feet, One Million ( outdoor production); Macbeth (la scala theatre Italy); STREB One extraordinary day (Olympics 2012); Der Rosenkavalier ( English national opera).
Television & film credits include: The Chemical Brothers visual tour (RSA film limited) Life Proof Case viral ad (Give me sport) Mc Donalds viral ad (Simon & How agency) Vikings TV series (Ashford Studios, Ireland) Christmas Demolition (YouTube Studios).