Esther Fuge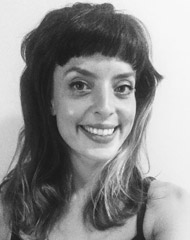 Esther Fuge
Circus Performer
This is Esther's first appearance at the New Vic.
Circus credits include: Nofitstate (Open House); Circus Mash (Manoken); Performers without borders (Charity Tour Nicaragua); Acrobatic Adventures (Festival in a box); Gypsy Disco. Impact (Mercedes Benz World); Splatch Arts (Bygones of Penarth); Metta Theatre (Little Mermaid Research); Chaplin's Circus. Mary Bijou Cabaret. Freestyle Circus.
Dance credits include: Traviata (Welsh National Opera); Block Research (Motionhouse and Nofitstate); Invisible Dancing (Protein Dance Theatre); Duality (Edinburgh Fringe Festival). Rosemary Lee (Bloomsbury Festival).
Esther trained at London Contemporary Dance School (BA Hons).