New Vic collaborating with the JMK Trust to deliver a number of workshops and opportunities for directors Click here to read more...
Harrison Reeves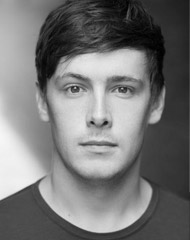 Ensemble/ Understudy
This is Harrison's first appearance at the New Vic.
Credits whilst training include: Merchant of Venice; Alice in Wonderland; Comedy of Errors; Sauce for the Goose; Twelfth Night; The Relapse; Uncle Vanya; Speaking in Tongues; The Shooting Party.
Harrison recently graduated from Bristol Old Vic Theatre School.