Jamie Baughan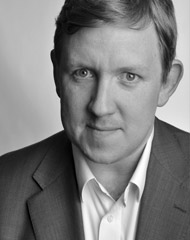 Jamie Baughan
Adrian
Theatre credits include: King John (Guilford Shakespeare Company); Joking Apart (Stephen Joseph Theatre and tour); By Jeeves (The Old Laundry); The Wind In The Willows (Rose Theatre, Kingston); Kinky Boots (West End, Adelphi Theatre); Dick Whittington (Leeds City Varieties); Robin Hood (Bolton Octagon); Who's Afraid of the Big Bad Wolf (Southwark Playhouse); Chicago (Amos Hart, national tour); Mirror Teeth & Little Madam (Finborough Theatre); The Enchanted House (The Art House); Dreams of Violence (Out of Joint tour / Soho Theatre, directed by Max Stafford-Clark); Joe Orton (title role, Arcola Theatre / Phoenix Theatre); Rudin (Arcola Theatre); Hunger (Soho Theatre); Winter (Hampstead Theatre); The Persians (Thiassos); Galileo (Playback Arts).
Film credits include: Purge of Thrones, Holmes and Watson, Freezing, Alice In Wonderland: Through the Looking Glass, Legend, The Comedian, Ghost In The Machine (short); Inkheart, One Happy Moment and A Picture of Me(both shorts).
Television credits include: Breeders, Josh, Doctors, The C Word, Casualty, The Song of Lunch, EastEnders, 20:01; The Roman Mysteries, and Johnny Shakespeare (all BBC); Hollyoaks (Lime Pictures); The Bill (Talkback Thames).