Jason Eddy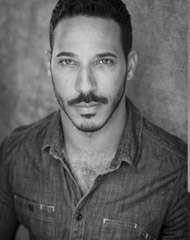 Jason Eddy
Charles Hughes
This is Jason's first appearance at the New Vic.
Theatre credits include: Arming the World (Teatro Vivo/ice&fire); Access All Areas (Teatro Vivo/This Is Wired); Twelfth Night (Vienna's English Theatre); Beauty and the Beast, Operation Magic Carpet (Polka Theatre); Antony & Cleopatra (Shakespeare's Globe); Three Sisters (Culturecated); After The Tempest, The Odyssey (Teatro Vivo); The Rite (Eris Arts); Sense and Sensibility (Yvonne Arnaud Theatre); Breakfast With Emma, The Tempest, Measure for Measure, Othello (Rosemary Branch Theatre); A Midsummer Night's Dream (Guildford Shakespeare Company); Blue/Purple (Tabard Theatre).
Television and film credits include: Wanderlust (Drama Republic for BBC One/Netflix); Berlin Station (Paramount); Forgotten Man (NFA Films); Wild Space (i-D/Vice); Persona (App Media); Magnus Tucker 1980 (One Shot Kartel); The McKennzies (Florah Uddin); Beyond Wonderland (DDMB); The Woman and the Machine (Surpasrealitse).
Jason trained at Guildhall School of Music and Drama.