Jessica Dyas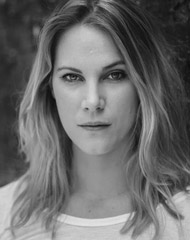 Jessica Dyas
Mrs H
For the New Vic: Cyrano (Co-production with Northern Broadsides); I Don't Want to Set The World on Fire, Inherit The Wind.
Theatre credits include: Robinson Crusoe and the Pirate Queen, Jack and the Giant (Chipping Norton); The Winters Tale (Northern Broadsides No. 1 Tour); Noises Off (Liverpool Royal Court); Lennon (Liverpool Royal Court); Beauty and the Beast (Stafford Gatehouse Theatre); The Tempest (The Watermill Theatre); Dreamboats and Petticoats (Playhouse, West End and No.1 Tour); Romeo and Juliet (Open-air tour, The Works Theatre Company); Classical and Contemporary Poetry (National Tour).
Television credits include: Joanna Lumley's self-directed Little Cracker (Sky 1); Marks and Spencer 125 year commercial,  James Corden's World Cup 2010' (ITV); Fuse (Nickelodeon).
Film credits include: Egression (Imaginary Films); The Scorpion (Aesop Films).
Radio credits include: Red Star Newport (Radio 4).
Jessica trained at East 15 Acting School