Nicole Bartlett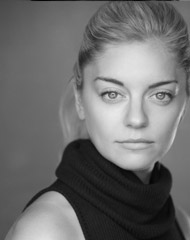 Nicole Bartlett
Sheila
Theatre credits include: Valhalla (Sheer Drop Theatre); Wild Worlds: V (Vaults Festival); The Tempest (The Orchestra Age of Enlightenment).
Radio credits include: Clutch, Throttle, Brake (BBC Radio 4).
Film credits include: The Works, Hamlin (The British Youth Film Academy).
Credits whilst training: Mephisto, Loveplay, Chatroom, Pronoun, The Wizard of Oz, As You Like It, Twelfth Night, or What You Will, Yerma, A Streetcar Named Desire, Uncle Vanya, Tartuffe, Clouds (ALRA).
Nicole graduated from ALRA in 2016.