Petra Massey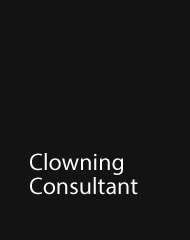 Petra is joint founder, Artistic Director & performer for acclaimed international comedy theatre company Spymonkey performing, directing and teaching all over the world.
Amongst other companies she joined Karls Kuhne Gassenchau & headlined with them for Circus Knie, Cirque Du Soleil in Zumanity, Las Vegas,The Globe in Measure for Measure and Oresteia and this year with English National Opera in Iolanthe.
Television credits includes: regular crew member Sandstrom in BBC comedy sci-fi Hyperdrive and Miranda.
Directing credits include: Sightly Fat Features, Jon Hicks, Slapstick consultant for the film installation Trip Hazard and Physical comedy director of Mack & Mabel for Chichester Festival Theatre.