Richard Costello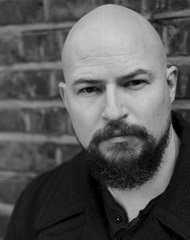 Richard Costello
Smollett/Flint
This is Richard's first appearance at the New Vic.
Theatre credits include: Tantalus (Camberley Theatre); Is It Getting Cold In Here (Sheerdrop Theatre); Zorro The Musical (Garrick Theatre/West End); Bad Girls The Musical (West Yorkshire Playhouse); Guys & Dolls (Donmar Warehouse); Macbeth (Vienna's English Theatre); How I Got That Story (Finborough Theatre); Bodychecks (Common People Productions); Island (Trestle Theatre Company); A Midsummer Night's Dream, Romeo and Juliet (R J Williamson Company); NewsRevue (Canal Cafe Theatre); The Amazons (Just The Ticket Theatre); Pandemonium (Edinburgh Festival); A Midsummer Night's Dream (Polsden Lacey Theatre); As You Like It (Chilworth Manor); Various roles at Matchbox Theatre.
Rehearsed readings include: Abigail's Party and Groping For Words (Farnham Rep); Superheroes (Sheerdrop Theatre).
Television and film credits include: Gladiator (Dreamworks); Crimewatch (BBC); Radio Weirwolf (Sightline Productions).
Radio recordings include: South Pacific (Birmingham Symphony Hall).
Richard trained at Guildford School of Acting