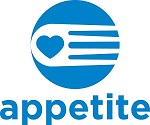 ROUNDABOUT returns to Stoke-on-Trent for 2018.
From the critically acclaimed Paines Plough returns the world's first pop-up, plug-and-play theatre, ROUNDABOUT!
WHAT IS ROUNDABOUT? A unique, intimate pop-up theatre, you'll be seated around the stage and in the action. Roundabout combines comfortable seating with cutting edge sound and lighting technology to create an unmissable theatrical experience.
Flat packing into a lorry and popping up all over the country from warehouses and sports centres to car parks and fields, come on 'ROUND for outstanding plays by some of the nation's most thrilling writers, presented alongside fantastic one-off performances and events!
"…wonderfully moving and spectacular performances!" Roundabout 2017 Audience Member
This year ROUNDABOUT pops up in a brand new location – the beautiful surroundings of Longton Park (Queen's Park) in Longton.
We are thrilled that this year's ROUNDABOUT programme is created in collaboration with a group of local residents from the South Stoke Community Partnership and wider area.
Join Appetite from Thursday 11 October to Sunday 14 October for shows to knock your socks off & a one-of-a-kind venue!
Visit Appetite's website for more information
Adult tickets: £5.00
Concessions: £4.50
Under 16s: £3.50
Tickets can be booked online or by calling New Vic Box Office on 01782 717962.
The Line-Up
HOW TO SPOT AN ALIEN by Georgia Christou
STICKS AND STONES by Vinay Patel
ISLAND TOWN by Simon Longman
RAFFLE! by Barbara Nice
Plus more special events to be announced very soon.