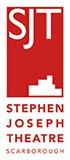 Written and directed by Alan Ayckbourn
It's Mickey's 80th birthday and he and his wife Meg are awaiting the arrival of their son, Adrian, and his new (and latest!) fiancée, Grace.
Adrian has, according to his parents, a certain reputation regarding women and they feel meek, mild-mannered Grace should surely be warned of this. But are things really as they appear? As birthday follows birthday, prepare to be amazed as the truth is finally revealed about Adrian, the suburban closet Lothario!
As ingenious in its construction as any of his previous plays, Birthdays Past, Birthdays Present is the 83rd play from the pen of one of Britain's greatest playwrights.
Approx running times:
7.30pm – 10.05pm
Interval 8.45pm
Thursday 10 October–Saturday 26 October 2019
Latest News