Don't miss our Costume and Props Sale on Sat 20 July
Naomi Atherton, (horn); Tim Horton, (piano); Benjamin Nabarro, (violin); Gemma Rosefield, (cello).
The BBC Radio 3 and New Vic regulars back with an extraordinary programme.
BRAHMS Horn Trio in E flat Op.40
SCHOENBERG Fantasy for violin and piano
Op.47 BRAHMS Piano Trio in No.2 in C Op.87
"Brahms, the classicist, the academician, was a great innovator in the realm of musical language…he was a great progressive."
The audience listening to a German State Radio broadcast in 1933 may have been surprised to hear these reverential words spoken by Arnold Schoenberg, a composer who had almost single-handedly torn up the rule-book of western harmony. Schoenberg's short Fantasy written in 1949 is a striking piece built around cleverly shifting 6-note patterns. 
Brahms uncharacteristically pronounced himself highly delighted with this piano trio declaring to his publisher that "you have not yet had such a beautiful trio from me and very like have not published its equal in the last ten years!" The Horn Trio is engagingly derived from folk influences.
Join the musicians in the bar afterwards for an informal discussion.
In  conjunction with Concerts at Keele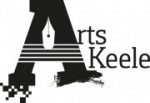 Monday 18 April 2016
Latest News