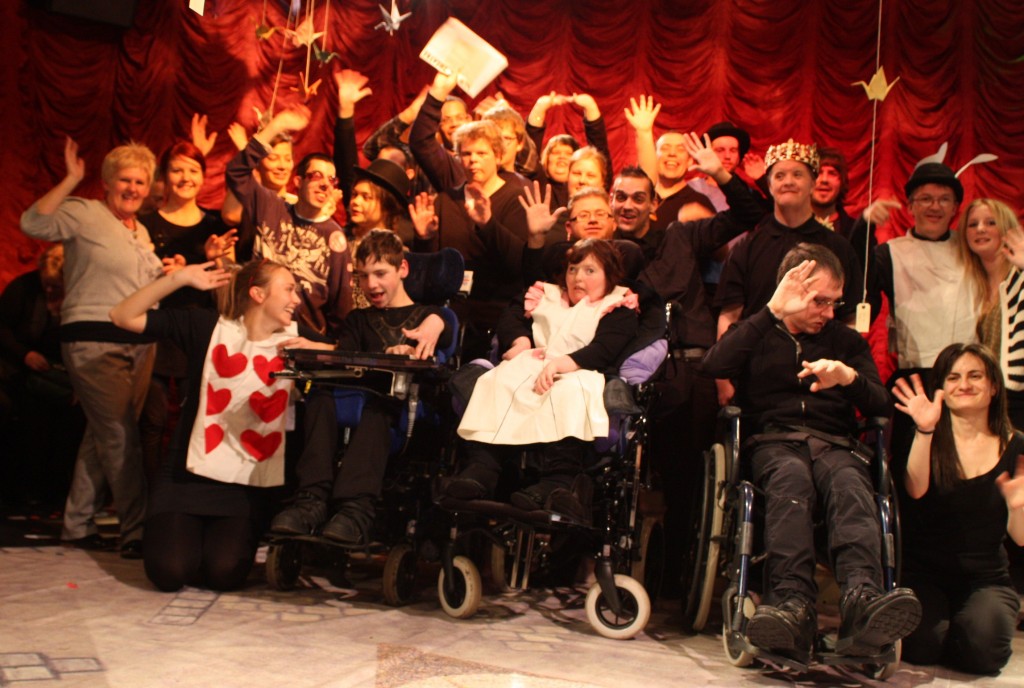 Access
The New Vic is actively working to improve access.
Currently, this service includes:


Free parking close to entrance (please call to reserve a space), automatic doors, lift to 1st floor, ramped access to auditorium, disabled toilets.


Magnetic induction loop in auditorium (not available for amplified performances).
Infra-red assisted hearing system.



Captioned performances for all New Vic productions.Captioning is just like subtitles for films. As the actors speak, their words are shown on a screen. You can follow what is said, when it is said and by whom. Sound effects and off-stage noises are also included.


Large-print cast sheets available on request. Guide dogs welcome. Loan copies of play scripts available from the Box Office on request.


Audio described performances of all New Vic productions. Audio description is a verbal commentary that explains what is happening on the stage during the parts of the performance where there is no dialogue. The description does not interfere with the performance but fills in the gaps so that anyone with a visual impairment can follow the plot fully and independently. During the performance the trained describer sits in a soundproof booth in the theatre and their description is relayed to theatre-goers via individual headsets. This ensures that the audio description doesn't interfere with the performance for people who don't require a verbal commentary.
Lift
There is a lift to the first floor of the theatre.
Accessible seats
Our auditorium has seats accessible to wheelchair users and their companions.
Disabled Tickets
Tickets for plays: £11.00 Mon – Thurs; £13.00 Fri; and £15.00 Sat.
For all other events, tickets are lowest advertised price less £2.00 concession (if available).
A Companion ticket at lowest advertised price (less concession if eligible) per disabled patron.
A free Carer's ticket for patrons in receipt of Disability Living Allowance or Attendance Allowance.
Contact Box Office for more information
tel: 01782 717962
email: tickets@newvictheatre.org.uk