A look into technical rehearsals for Tom, Dick & Harry as the show opens
14th June 2022
In her final blog about Tom, Dick & Harry, Assistant Director Filiz Ozcan talks about the technical rehearsal period preparing to open the show.
It is very exciting when we move from the rehearsal space to the theatre and we get the opportunity to see the set, designed by Laura Willstead, in the performance space. The actors are in costumes, designed by Lis Evans, which helps them with their character development. Both the set and costume really help set the play within its historical period. We hear the sound design for the first time within the theatre space; the soundscape by Sound Designer Alex Day and Musical Director James Atherton adds jeopardy and intensity to the scenes. The lighting really enhances the scenes too, focusing on specific areas of the stage and creating a particular atmosphere for each moment. All the design elements come together to create the world of the play.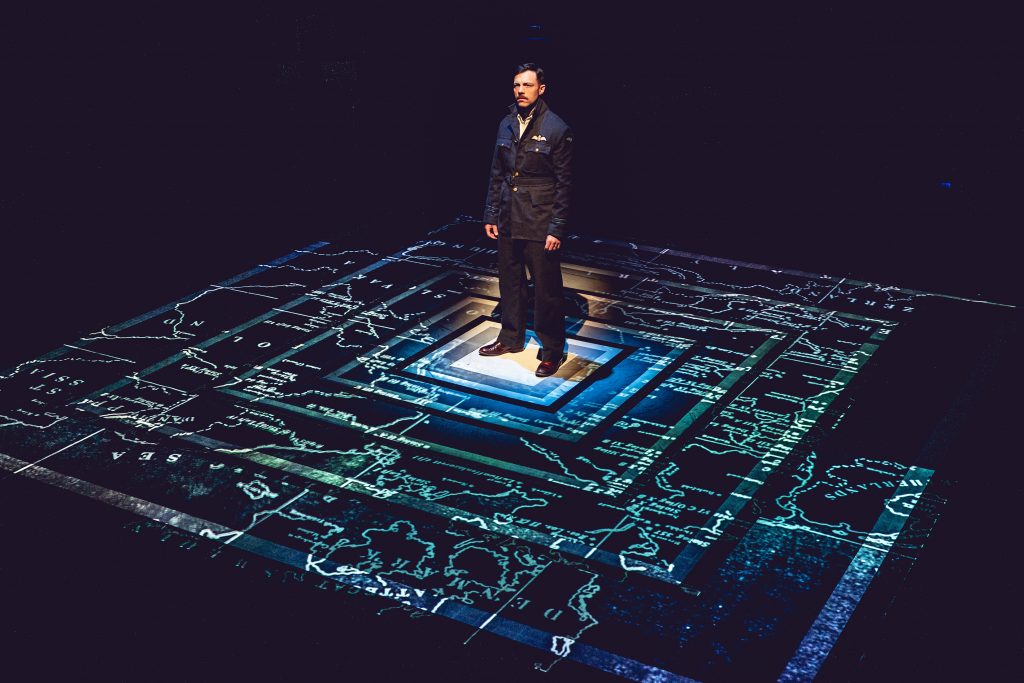 Our Deputy Stage Manager Kate Wilcock knows every detail of the play and she communicates between the departments, which enables all of the technical elements to work together. Our stage management team work magic backstage as they prepare every single prop that comes on stage. The detailed planning of where props and costumes go is a craft of its own, enabling quick costume and set changes.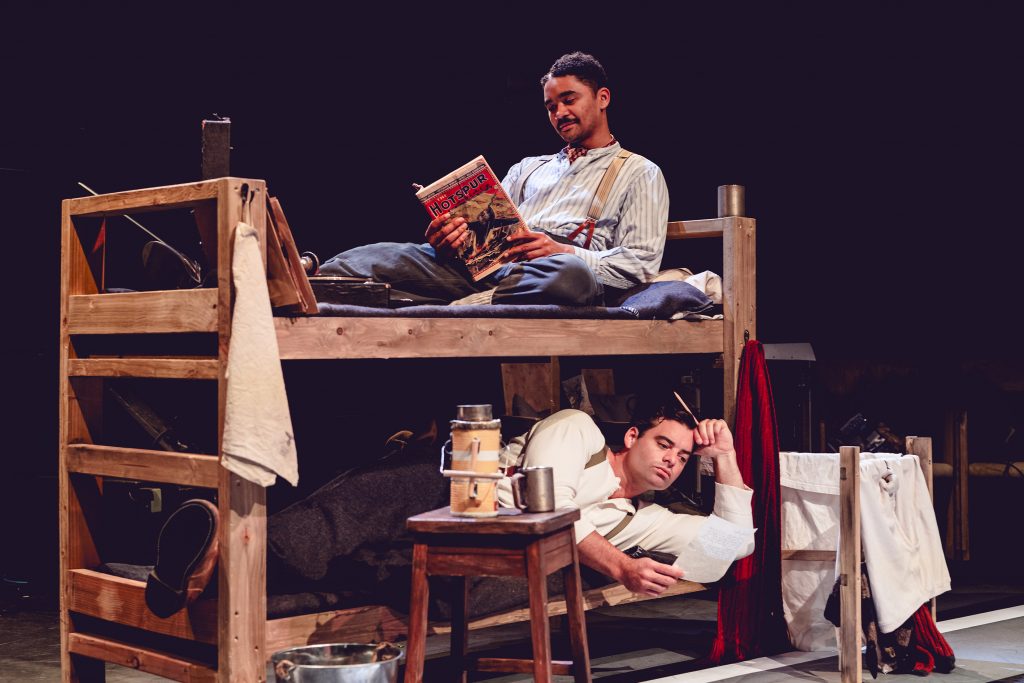 During technical rehearsals, we work slowly from the top of the play and stop frequently so that our creative and technical team can work on a particular scene. During this time, our Director Theresa Heskins gives notes to both the actors and the creative team on how to approach a specific moment. Our Movement Director Beverley Norris-Edmunds develops the movement sequences specifically for the space, like transitions from one scene to the next.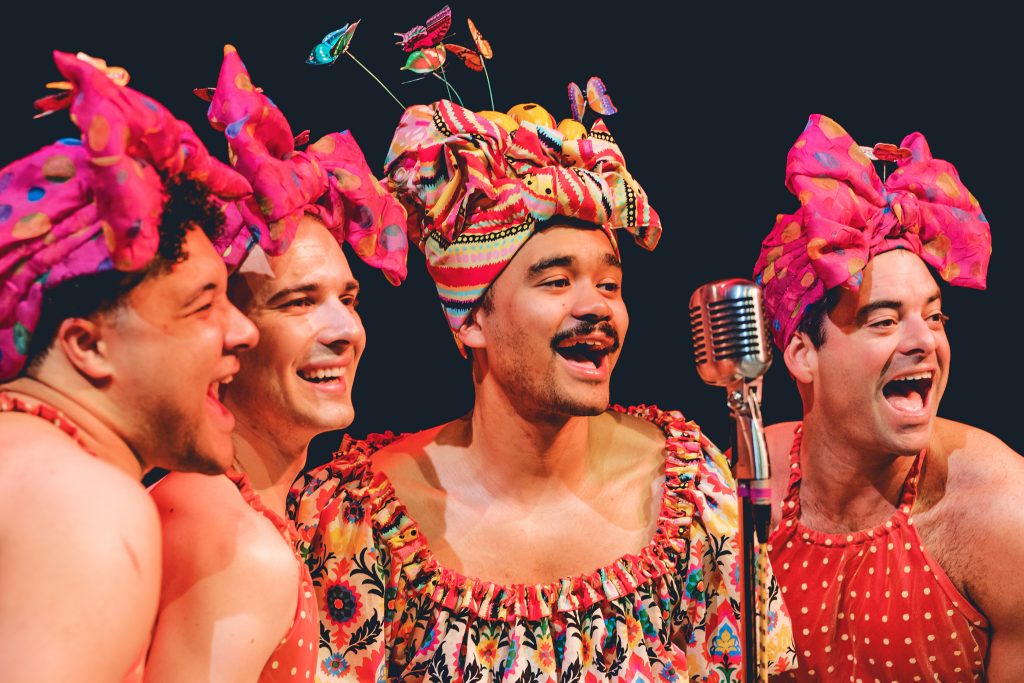 My job during technical rehearsals is to look at the sightlines – sitting in various audience seats, making sure they can see the scenes as clearly as possible. Our understudies join us this week and I help them become familiar with the set and the world of the play. We also manage to slot in rehearsals for them to walk through some of the scenes.
We are really looking forward to welcoming our audience to Tom, Dick & Harry. In this play especially, the audience plays a role and joins us in the theatre as fellow prisoners of war. They will go on a journey along with our actors and help them escape Stalag Luft III. It's going to be unforgettable!
Tom, Dick & Harry runs until to Saturday 9 July 2022 at the New Vic. Tickets are on sale now and available online here or by calling the Box Office on 01782 717962.