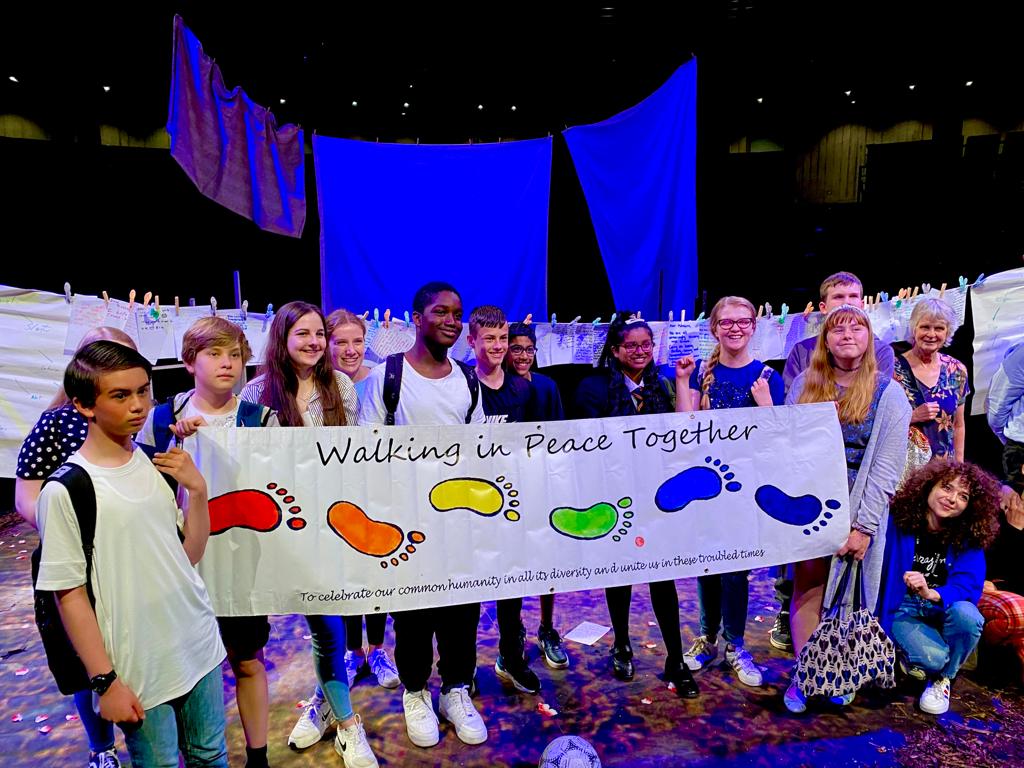 Conferences and Training
Creative conferences and training
New Vic Borderlines designs, develops and delivers creative conferences and training. These are events that make a real difference. Key benefits include:
achieving meaningful consultation with service users;
improving customer/client relationships;
effective team-building and personal development;
achieving organisational change.
"The Work of New Vic Borderlines is outstanding"
Chair, Citizenship Foundation
We work, regionally, nationally and internationally with HR professionals and those responsible for training and organisational development in voluntary and statutory agencies and in business.
Here is an example of one of our past conferences:
'Seeds of Peace' Conference
12 July 2022
10:00 am to 3:00 pm
New Vic Theatre, Etruria Road, Newcastle-under-Lyme, ST5 0JG
Supported by
Nottingham University and Birmingham University
PEACE is something all people across the globe say they wish for and value, but it seems to remain as difficult to achieve today as at any other point in history.
As a delegate you will see a new drama 'My Thousand-Year-Old Land' written using the testimonies of survivors from the genocide and war crimes in Bosnia and Herzegovina; participate in creative workshops; and help identify what we all must do in order to be creators of peace locally, nationally and internationally; you will also see and hear presentations about inspiring work being done locally and internationally.
Each delegate will make their own individual pledge as a creator of peace and leave the conference with the seeds of peace in their hands to sow in their own communities.
Conference Itinerary
10.00am – Introduction and Welcome Aida Haughton MBE
10.15am – My Thousand-Year-Old Land
11.30am – Questions and Answers
12.00pm – 12.45pm Lunch
Interactive Workshops
Workshop 1 (12.45pm – 1.30pm)
then everyone moves to
Workshop 2 (1.40pm – 2.25pm)
Seeds of Peace closing comments
To discuss any ideas with New Vic Borderlines contact Aida Haughton MBE:
Email: ahaughton@newvictheatre.org.uk.