2021
#IJustNeededCash
New Vic Borderlines' project #IJustNeededCash aimed to raise awareness of the risks of loan sharks after reports of unregulated money lenders targeting vulnerable people in North Staffordshire.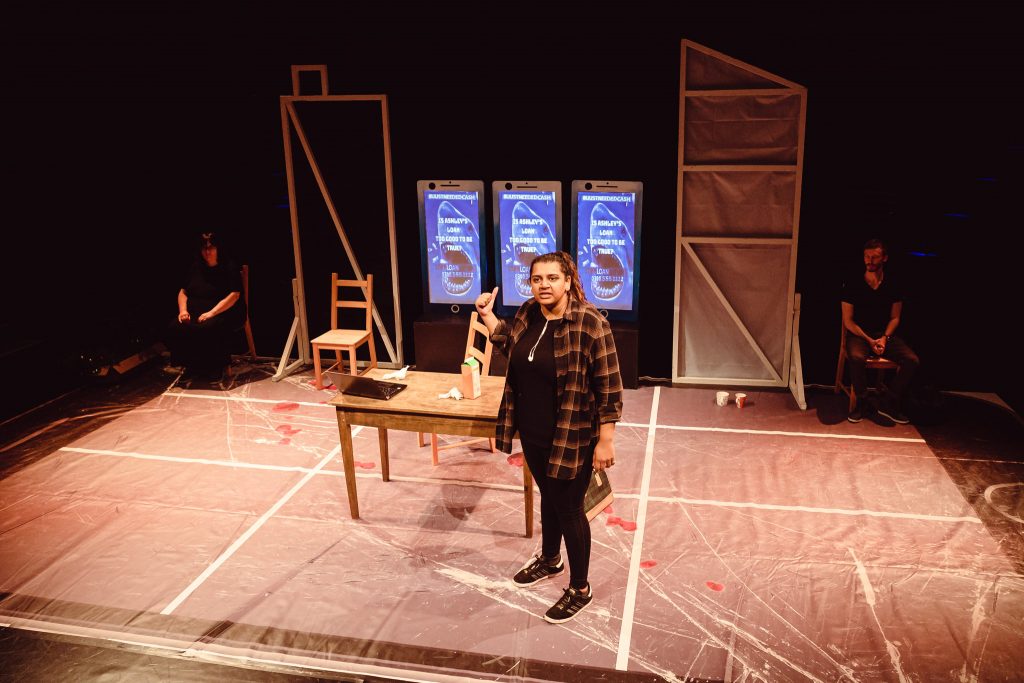 New Vic Borderlines teamed up with Aspire Housing, The England Illegal Money Lending Team (IMLT), Staffordshire North & Stoke-on-Trent Citizens Advice and Potteries Moneywise, and Ethan Lemon Art as part of the national Stop Loan Sharks campaign, to address the problem of unregulated money lenders that prey on vulnerable people and charge extremely high interest rates, known as 'loan sharks'.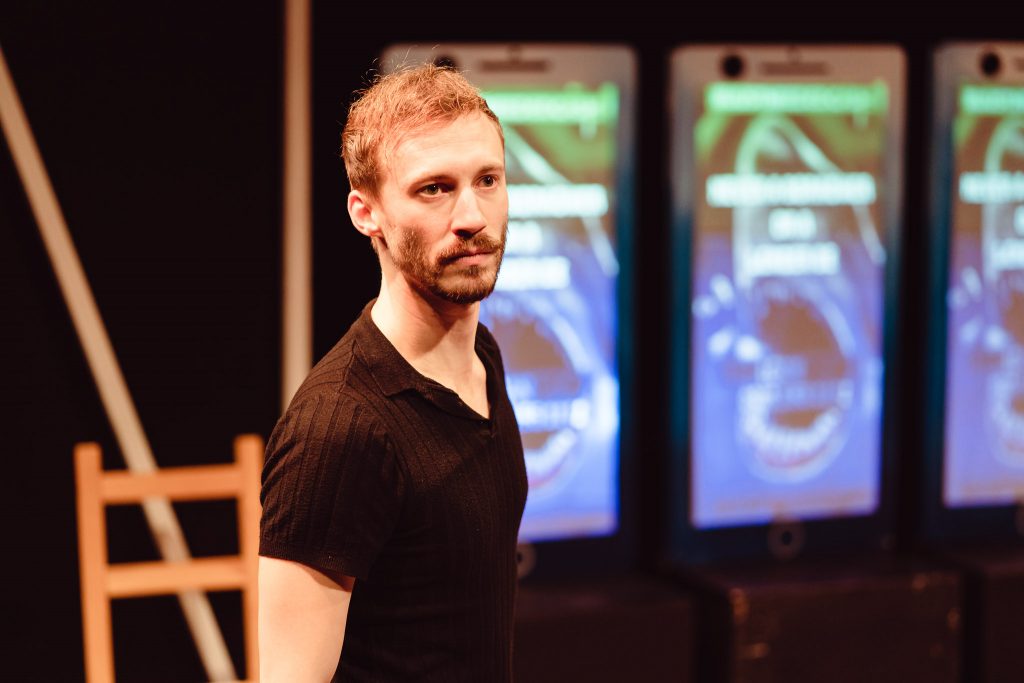 Loan sharks often resort to using harassment, intimidation, threats and violence to pressure people into paying back loans, and this new play informed people about what to do if they were suffering at the hands of one.
The documentary-drama #IJustNeededCash was performed across the county including at Keele Chapel on Monday 1 November and the New Vic Theatre on Tuesday 2 November, before visiting a range of community venues and schools on a regional tour until Tuesday 9 November.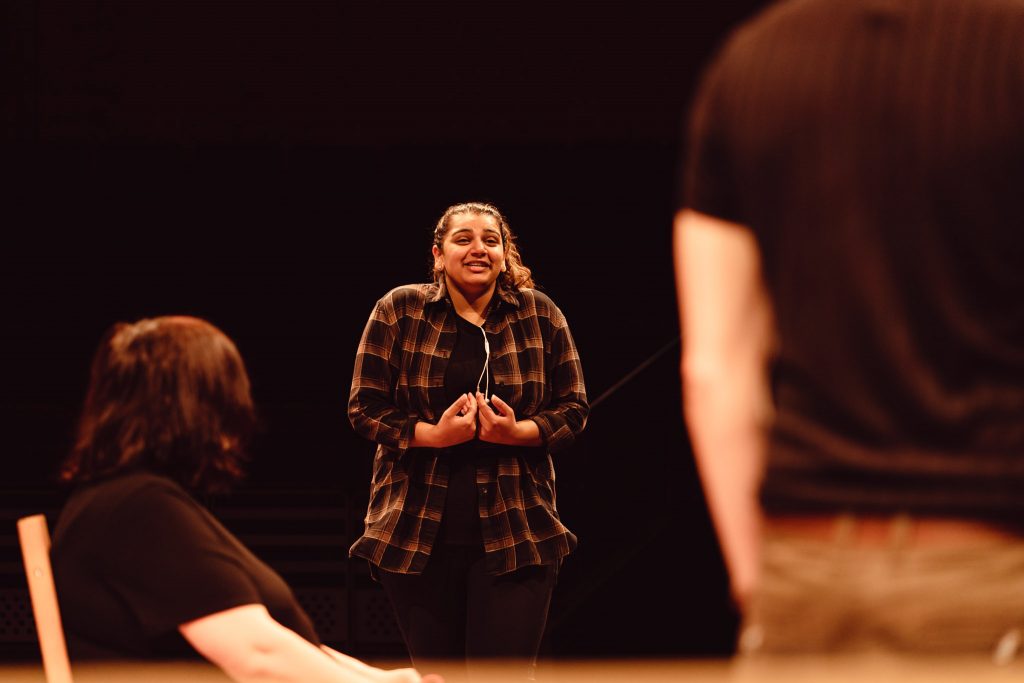 The performance starred actors Vaneeka Dadhria, Perry Moore and Melanie Osborne.
A wall mural will be installed in Hanley, and a series of online and face-to-face events will also take place, to complement the drama.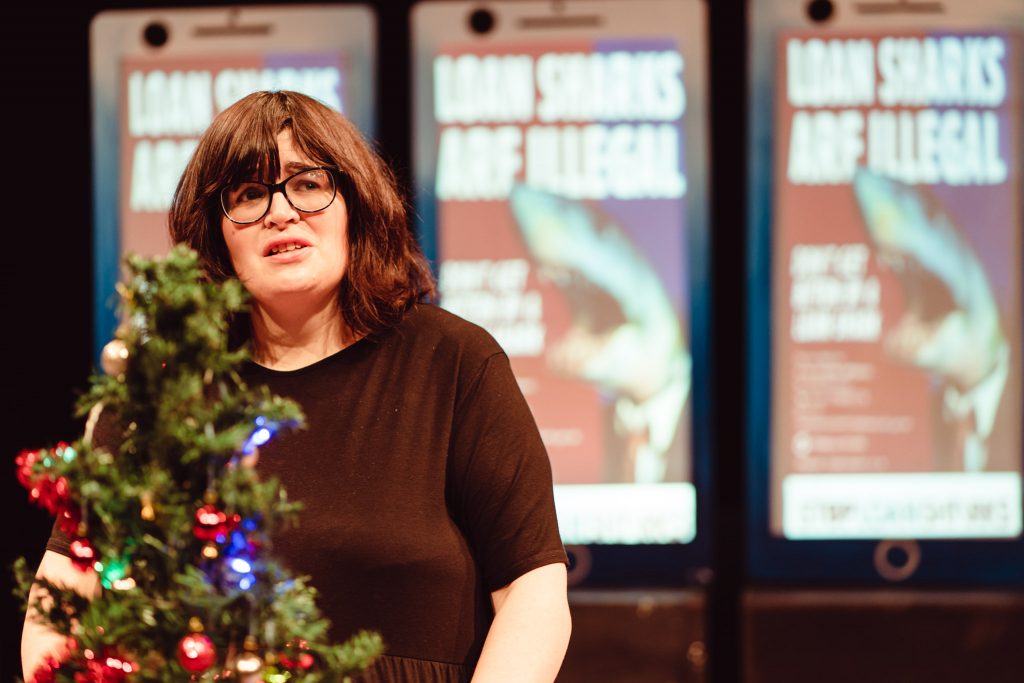 #IJustNeededCash is a partnership project to Stop Loan Sharks with New Vic Theatre, Aspire Housing, North Staffordshire and Stoke on Trent Citizens Advice Bureau and Potteries Moneywise, funded by The England Illegal Money Lending Team (IMLT).
Unite – It's Not As Simple As Black and White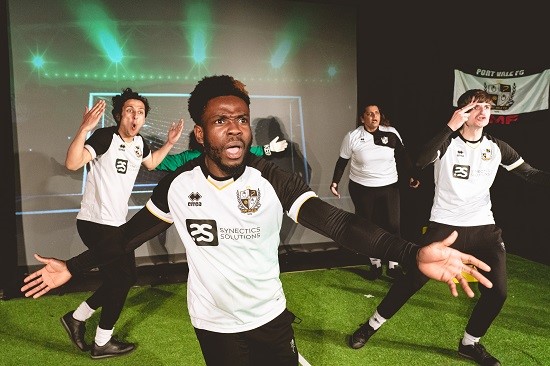 New Vic Borderlines presented free performances of Unite – It's Not As Simple As Black and White, a powerful documentary-drama combining the power of sport and theatre with the aim of uniting communities and preventing discrimination and prejudice.
Real-life experiences and ideas from hundreds of local people inspired this 45-minute play, created in conjunction with Port Vale FC Foundation.
Performances were offered for free thanks to project funding from the Ministry for Housing, Communities and Local Government's Faith, Race and Hate Crime Grants Scheme.
The performance starred actors Daniel Braimah, Vaneeka Dadhria, Shanice Harris, Jonny Khan and Al Maxwell.