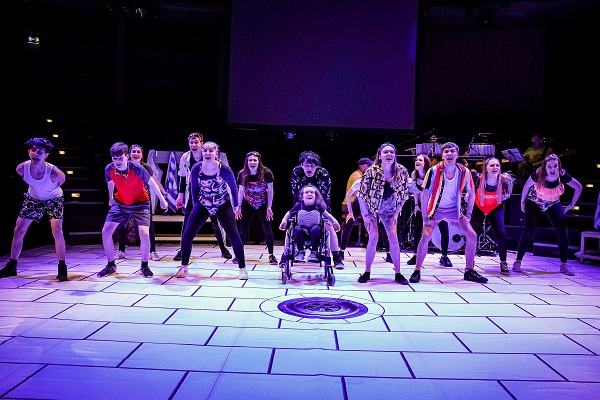 For Young People
We provide regular activities at the theatre for young people of all ages.
Drama Club
Our Saturday morning Drama Club sessions are a chance for children aged four to ten to be creative, have fun and make new friends. Play drama games and improvise scenes, explore characters and create your own stories!
Youth Theatre
Want to create, watch and explore theatre? New Vic Youth Theatre could be for you!
At the New Vic our artistic, craft and creative teams are making theatre every day. Our Youth Theatre offers young people the opportunity to work with professionals to develop performance skills, build confidence and work creatively with other young people.
As well as bringing scripts to life and performing pieces of original, devised theatre, you can learn about the roles behind the scenes and have expert support.
Senior Youth Theatre
Having performed across the country at regional and national events, festivals and venues, Senior Youth Theatre works with practicing theatre professionals to devise original performance work and stage contemporary and classic texts.
Our Senior Youth Theatre has produced theatre-in-education work for local schools and has devised original performance work for major charities and organisations.
Holiday Projects and Activities
When schools break up, New Vic Education has plenty to keep young people occupied and involved. From creating a play in a week,to storytelling activities for younger children, and musical theatre projects, there will be something for everyone.
To find out more about about New Vic Education's work with young people contact Lynn Parry:
tel: 01782 381366
email: lparry@newvictheatre.org.uk.