Exploring rehearsals for Tom, Dick & Harry with Assistant Director Filiz Ozcan
1st June 2022
In the second of a series of blogs about Tom, Dick and Harry, Assistant Director Filiz Ozcan talks about rehearsals and how the play has changed throughout the process…
The rehearsal process starts with a read through of the play, which gives us all an opportunity to hear the play for the first time and discover how the rest of the team respond, in particular to the comedy. We use the first week of rehearsal to explore each scene and find out the theatricality of that particular scene. This is the week for our writing team to find out if they need to do further rewrites to bring clarity to the relationships and the historical events in the play. The actors also have the opportunity to contribute to the development of the script.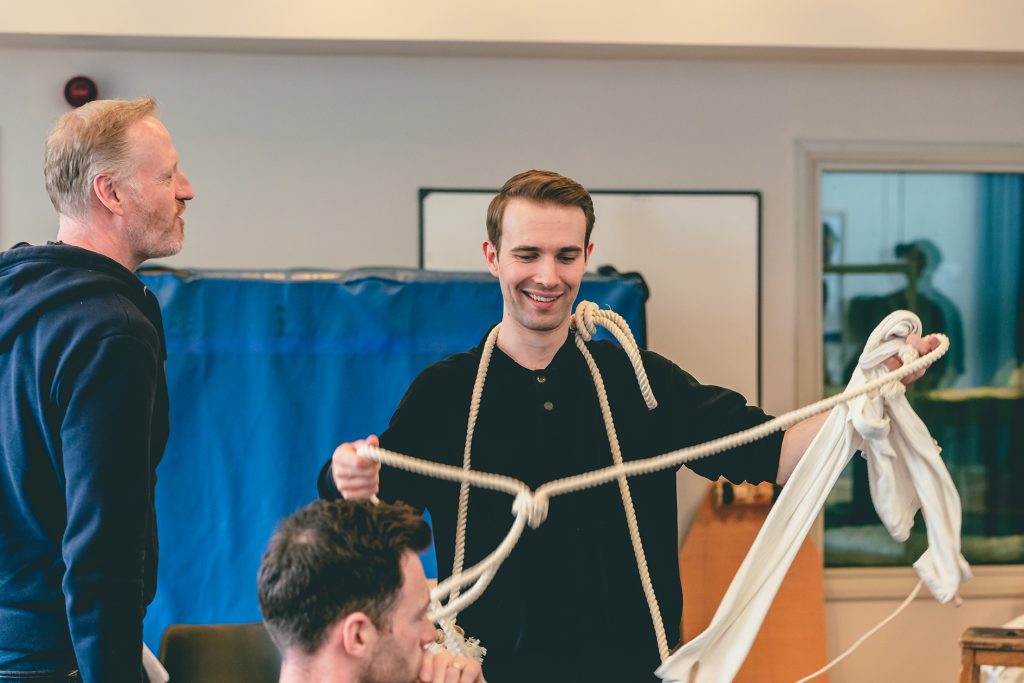 The next stage is to return to each scene, rework the scenes and incorporate the rewrites. We also have sessions with our vocal coach Caroline Hetherington and our German Language tutor Ilse Wührer. Our Movement Director Beverley Norris-Edmunds, Musical Director James Atherton and Sound Designer Alex Day join us throughout the rehearsal process to respond to, and enhance moments within the play. We are very fortunate to have onsite costume and workshop departments who work closely with us, integrating the props and costumes and pieces of set into the rehearsal room.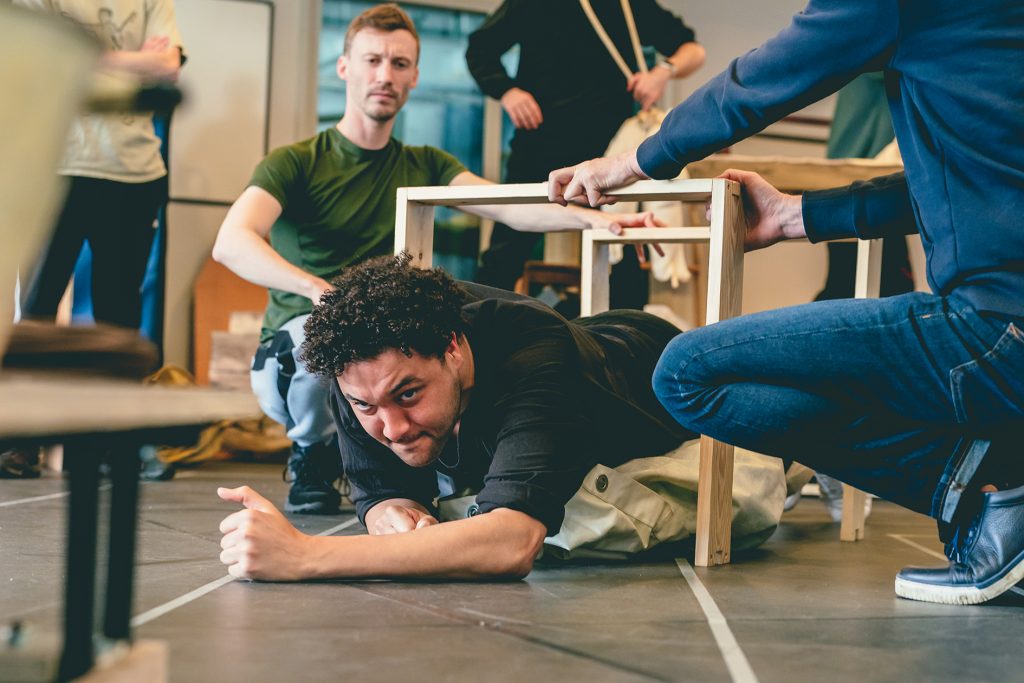 My role during the rehearsal process as Assistant Director is to oversee the research and arrange sessions for the actors with experts. I also communicate audiovisual requirements from the rehearsal room to our projection designers Illuminos.
My main role is to develop an understudy strategy with the Director Theresa Heskins and make sure I have all the blocking of the scenes [working out where the actors will move] in preparation for the understudy rehearsals when the show opens.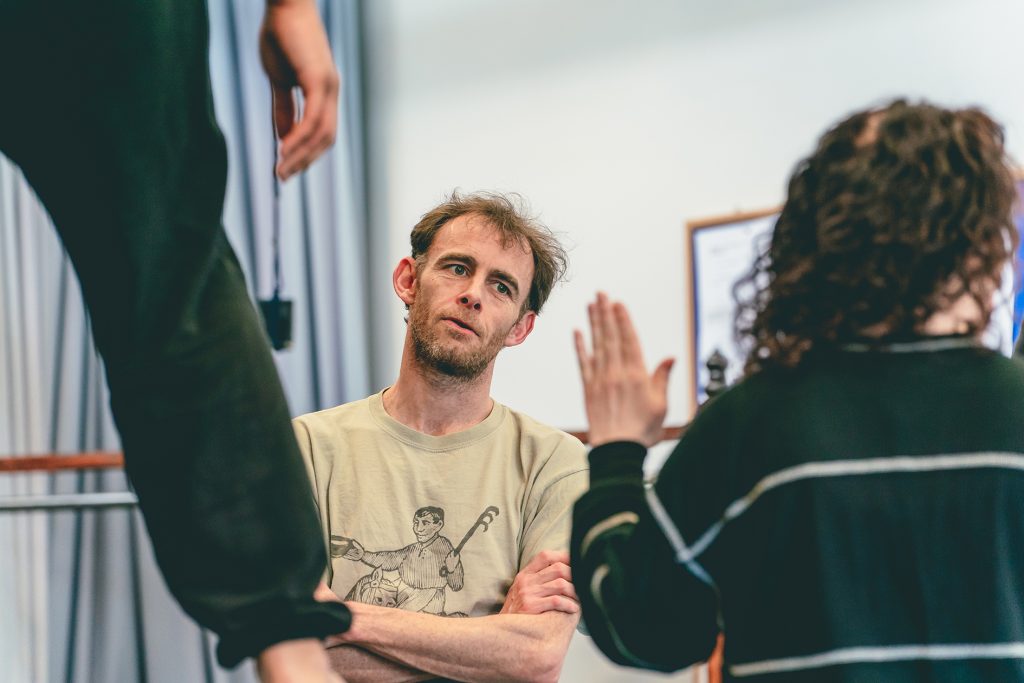 Tom, Dick and Harry will open at the New Vic from Friday 10 June to Saturday 9 July 2022. Tickets are on sale now and available online here or by calling the Box Office on 01782 717962.