Head of Design Lis Evans on how stunning outdoor scenery and costumes were created for Coppelia – A Mystery, as short film is released
15th December 2020
This festive season, we're inviting families to get a taster of our upcoming show Coppelia – A Mystery, by immersing themselves in a short film inspired by this magical world.
The full production of Coppelia – A Mystery will take place at Easter 2021, and it will be a playful and heart-warming adventure for all the family. Audiences will take a spellbinding journey in and around the theatre, down a Victorian-style street, peering into brightly lit shop windows, leading to the toyshop of the mysterious Doctor Coppelius – where there are curious secrets to uncover.
Ahead of the release of the short film, we chatted to the New Vic's Head of Design Lis Evans about how this enchanting wonderland has been created outside the theatre.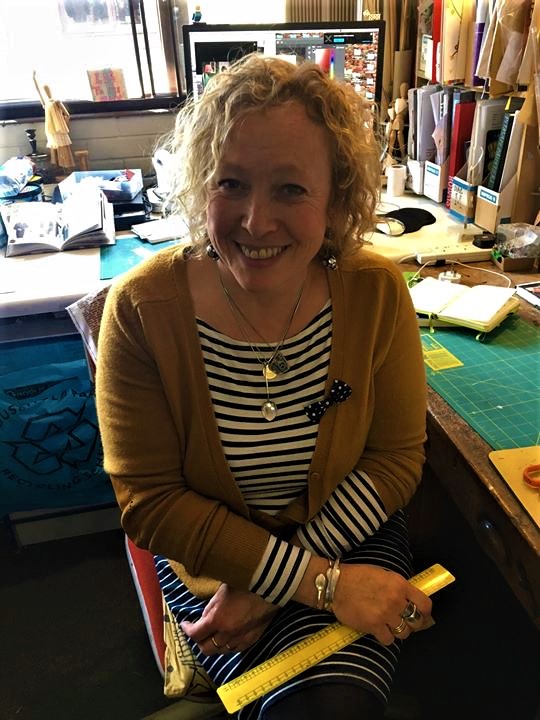 What were your first sources of inspiration when you were creating the design for Coppelia?
We thought of all those amazing shop windows you see at Christmas in places like Liberty and Selfridges. And we were inspired by the street of shops at the Brampton Museum in Newcastle-under-Lyme, where it's just lovely to peer in to see items you might recognise from the past. The costumes we've made are influenced by Eastern European folk clothing.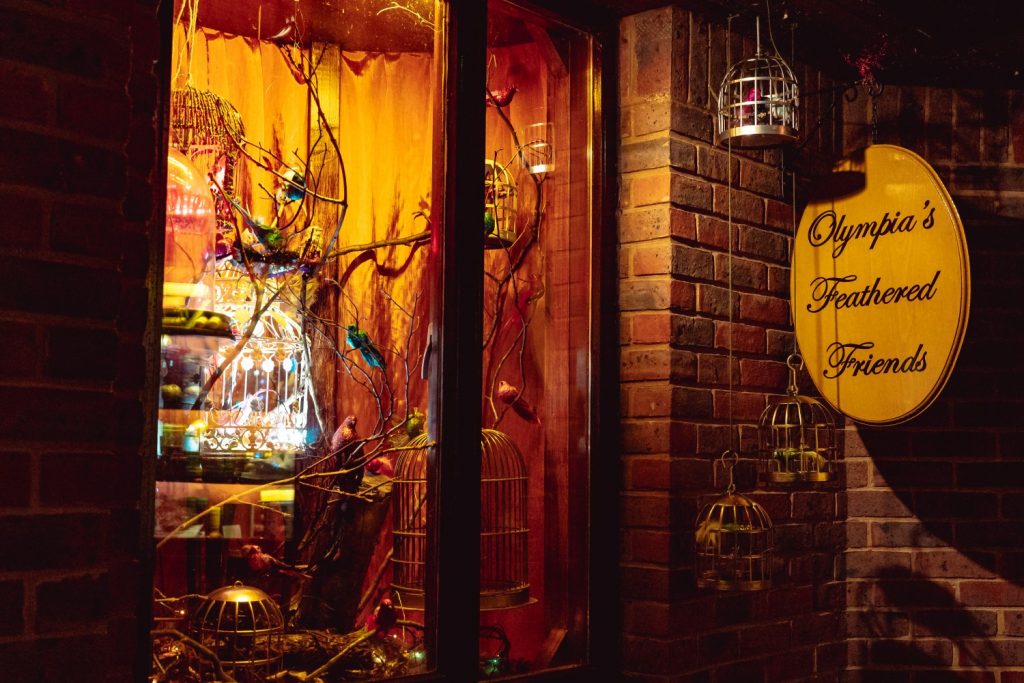 Tell us about the process of making those costumes…
We started work on Coppelia – A Mystery two days before the second national lockdown so our Costume Supervisor Dave and I did a crazy dash to Birmingham to the fabric shops. It was like Supermarket Sweep because we had to buy the fabric on that day, as shops were closing. We bought a lot of really exciting fabrics and then decided how we were going to put them all together. That was a really fun day, and it's been a joy to work with our costume department and make some really, really beautiful pieces. The costumes look absolutely stunning.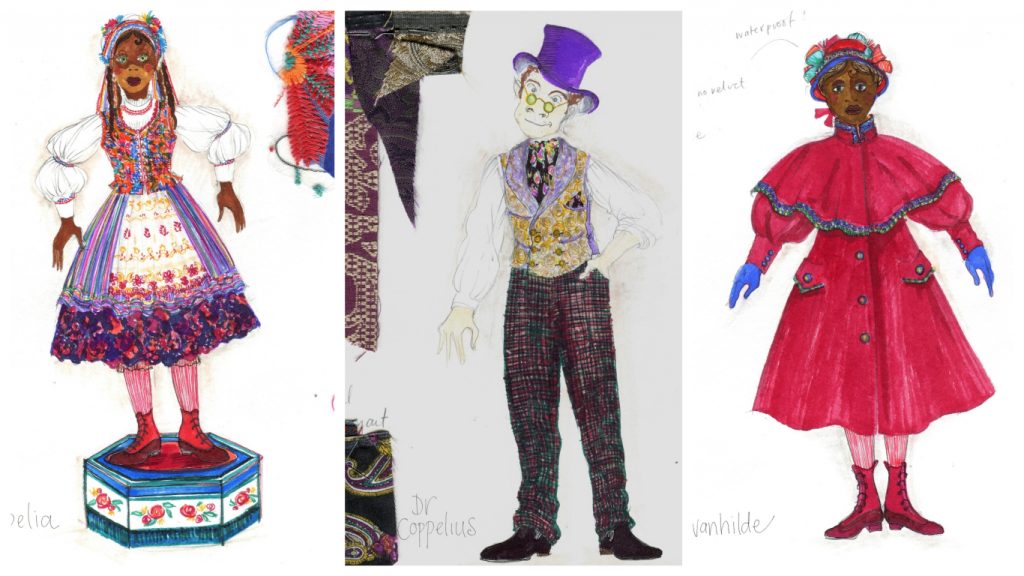 Who else has been involved, and how much time has it taken you to create?
Over the last month, all of our production, workshop, costume and stage management staff have been working flat out to create this spectacular world. Many of the team have been furloughed, or working from home, for much of this year and so it was wonderful to be back in a really creative environment, making beautiful things together. We've been like Santa's elves here! We've been filling jars with fake sweets, finding all the lovely props from past shows and putting them in these gorgeous 'shop window' displays, putting up fairy lights, installing speakers in the trees to gently play atmospheric music, and much more. It is always a team effort. We have very strict Covid rules in the theatre so we've all been working in spaces all over the theatre, with masks on, to ensure we can be respectful of each other's space, and practice safe social distancing.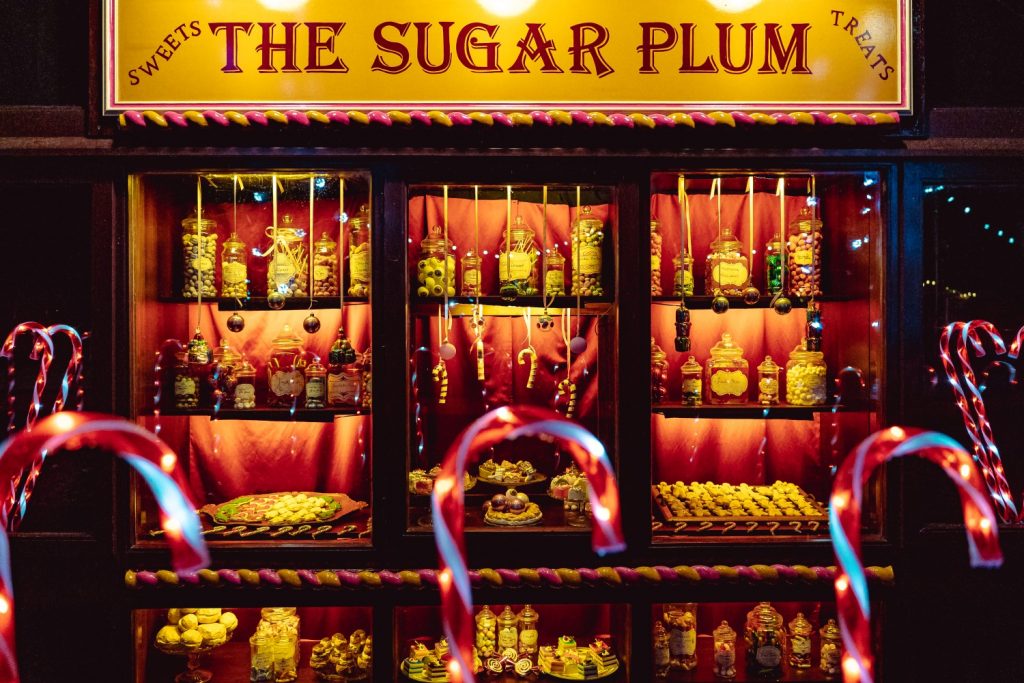 This production is due to take place outside, what challenges does that pose?
Obviously working outside in all weather has its challenges. Only two of our 'shop windows' have been built as outside installations – we've built the rest behind the theatre's windows. We've built two big bay window shop fronts for outside and have weather-proofed them with yacht varnish, so hopefully they survive until Easter when we will share the show with live audiences. Until then, audiences will be able to take an exclusive look at the set on a special film we've created for the festive season.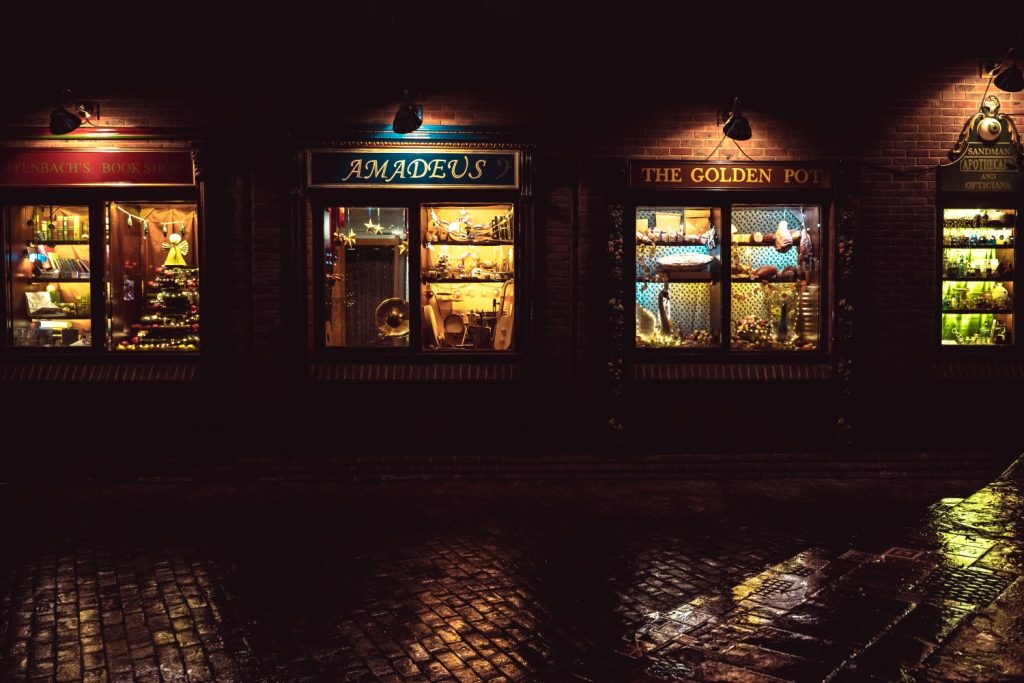 What's been the most satisfying thing to make?
The alternative title for the story of Coppelia when it was written was 'The Girl With the Enamel Eyes', because when Dr Coppelius has made the magic doll, she gets broken and the eyes of the doll get lost. That sparked our imaginations. So there's some eyes hidden in shop windows, and some in the grounds of the theatre, in log piles and up in the trees. We've painted eyes onto baubles, and made eyes out of wood, and stitched eyes, and we've made gobstoppers that look like eyes. I'm quite a crafty person and I've been making them at home almost obsessively.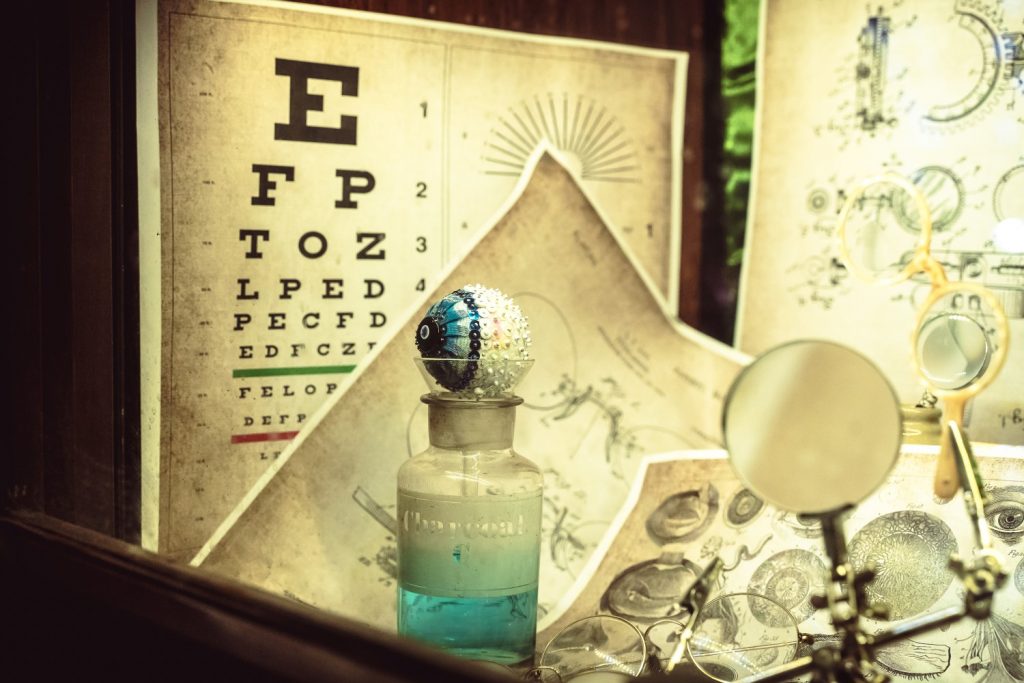 What makes the story of Coppelia so special – why should audiences come and see the show?
The short film is a teaser of the play so we're not giving too much of the story away, but the story of Coppelia has got a real family feel to it, and all the elements family shows usually have – there's a character who finds friendship, someone who is creative and wants to make beautiful things for other people, and it's all about the joy of sharing of music and dance – something that we are all in much need of after this year.
You can watch the Coppelia – A Mystery short film here.
Tickets for Coppelia – A Mystery at Easter 2021 go on sale online, and from the New Vic Theatre Box Office, on Monday 18 January 2021.