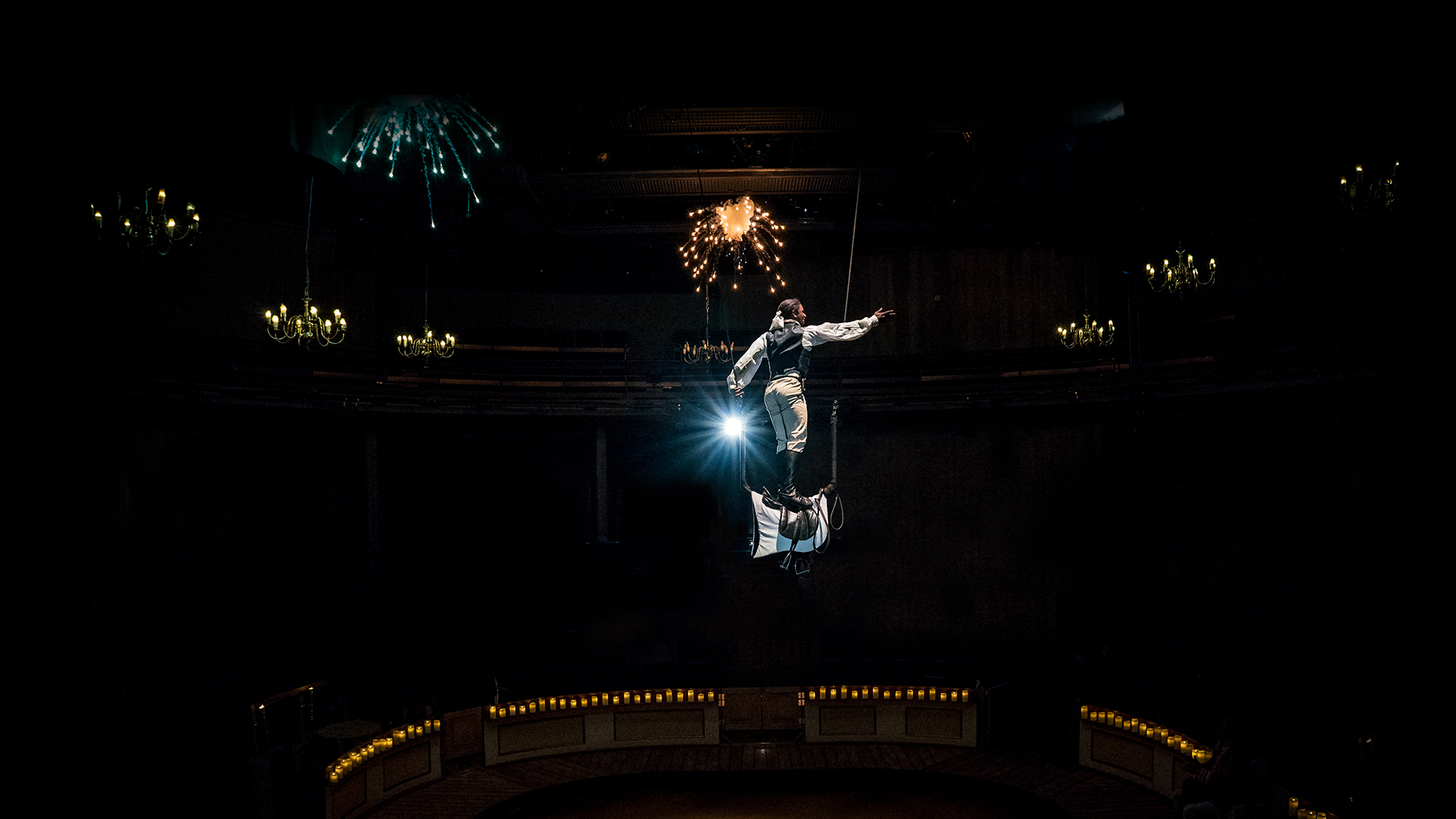 Kiln Sparks
Backstage Skills: Lighting and Sound In-The-Round
New Vic Theatre in partnership with New Earth and tiata fahodzi
Monday 26 June – Friday 30 June, 9:00am to 5:00pm New Vic Theatre, Newcastle-under-Lyme
APPLICATIONS OPEN: DEADLINE TUESDAY 2 MAY
Kiln Sparks is a brand new, one-week residential course open to entry level sound and lighting technicians; company stage managers wishing to expand their knowledge of technical processes; emerging production managers who would like to expand their technical knowledge and emerging sound and lighting designers who have not yet worked in an in-the-round format.
Led by the New Vic's Associate Director Vicki Dela Amedume MBE, the initiative has been designed to offer an invaluable training opportunity for entry level backstage theatre professionals to gain some hands-on experience at a busy producing theatre.
The project aims to expand the industry's knowledge base about making theatre-in-the-round and diversify the pool of Global Majority backstage talent.
A bursary of £450 will be paid to each participant covering attendance during the week-long course and per diems, accommodation at a local hotel or B&B and travel costs will be remunerated up to £100 with a receipt.
How To Apply
Applicants should send an introductory page with their name, postal address, contact details, education and training, and references, plus a further page outlining the following:
· A brief summary of your experience of working in theatre if any (200 words max)
· A brief explanation of why you would like to be part of this course (150 words max)
· A brief explanation of any barriers you have faced or might face in getting this training elsewhere (150 words max)
to: recruitment@newvictheatre.org.uk by the deadline of: Tuesday 2 May.
These last three points can be sent as a video if preferred. If submitting a video file, please ensure it is no longer than four minutes in length, and sent in an MP4 format. Applicants should also state whether they need assistance or interpretation to take part in the workshop.
Alternatively, if you would prefer to complete the application online, applicants can submit the information through the online form at the bottom of this page.
Please note: We ask all applicants to submit a completed Equal Opportunities Form as part of their application. You can download the Equal Opportunities form here to submit with your emailed application. If you are completing the application through the online form, we will send you a copy of the Equal Opportunities form to submit separately.
Successful applicants will hear back from the New Vic the week commencing 29 May.