Lockdown diary – Week 11: reflecting on 2020, and looking ahead to exciting new projects!
20th January 2021
Happy New Year! We hope you are safe and well.
Last year was unlike anything we could have expected. It has certainly made us value making theatre and welcoming people through the doors of the New Vic like never before. We miss our audiences, the buzz of an opening night and just seeing familiar faces in the café, chatting over a cup of tea and an oatcake. We know that arts and culture will have such an important part to play in rebuilding our health and well-being as we come out of this crisis and we hope that we see you back at the New Vic soon.

In the meantime, we have looked back over what the New Vic achieved under such unusual circumstances and found there was much we could be proud of. We completed a major refurbishment of the theatre's auditorium, the first since the New Vic was built. We were luckily able to invite socially-distanced audiences into performances of Ghostlight and Keep Calm and Carry On Eric for the chance to experience our new look and it was wonderful to hear the positive feedback we had from so many of you on the work we'd undertaken. We staged Hoard: Rediscovered, our first ever online production in November – thank you for the lovely comments about the films. Over Christmas, although we weren't able to present our usual in-person family show, we were able to share a festive digital gift with audiences – a short film based on the story of Coppelia. Watch this space for more news about the full production of Coppelia – A Mystery later this year, and in the meantime you can still watch the short film here.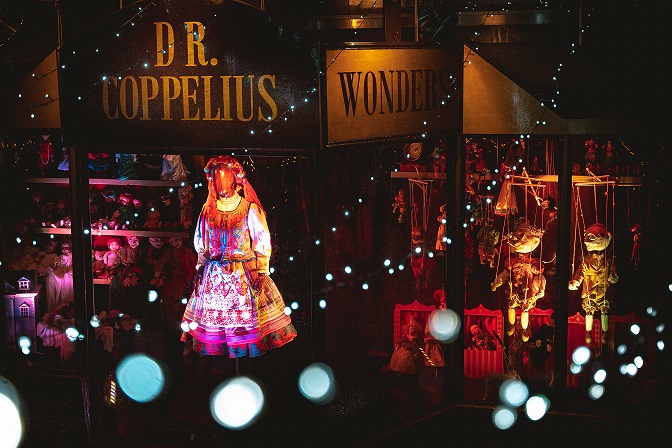 Throughout this time, New Vic Borderlines also helped provide food for local families in need through their Fab Food, Fun and Folktales project (read more about that here); our Education department continued to engage with people of all ages through digital projects including a very important one supported by Children in Need delivered through a newly created 'live streaming room' which has enabled us to offer high quality engagements to our many participants in schools, nurseries, and at home; and our Creative People and Places programme Appetite brought the beautiful Windows of Wonder to Hanley for people to view while doing their essential shopping, moved the Three Counties exhibition from Hanley to Newcastle town centre, and brought artist Dan Fox's Projector Bikes to entertain residents of Cross Heath, Chesterton and Kidsgrove from the safety of their homes.

In the background, we've been working with the Business Improvement Districts in Stoke-on-Trent and Newcastle-under-Lyme and Go Kidsgrove; partnering on projects with Keele and Staffordshire Universities; and inputting into a number of Central Government strategies including an Industrial Strategy Challenge programme in Rugeley and two programmes led by The Department for Communities and Local Government: all with the ambition to do everything we can to help our area be a great place to live, work, and do business.
We'll be keeping you updated on news of what we have coming up this year in these newsletters, and you can also follow our updates on Twitter, Facebook and Instagram.

We can't wait until we can welcome you back through our doors again safely.
Appetite artist residency opportunity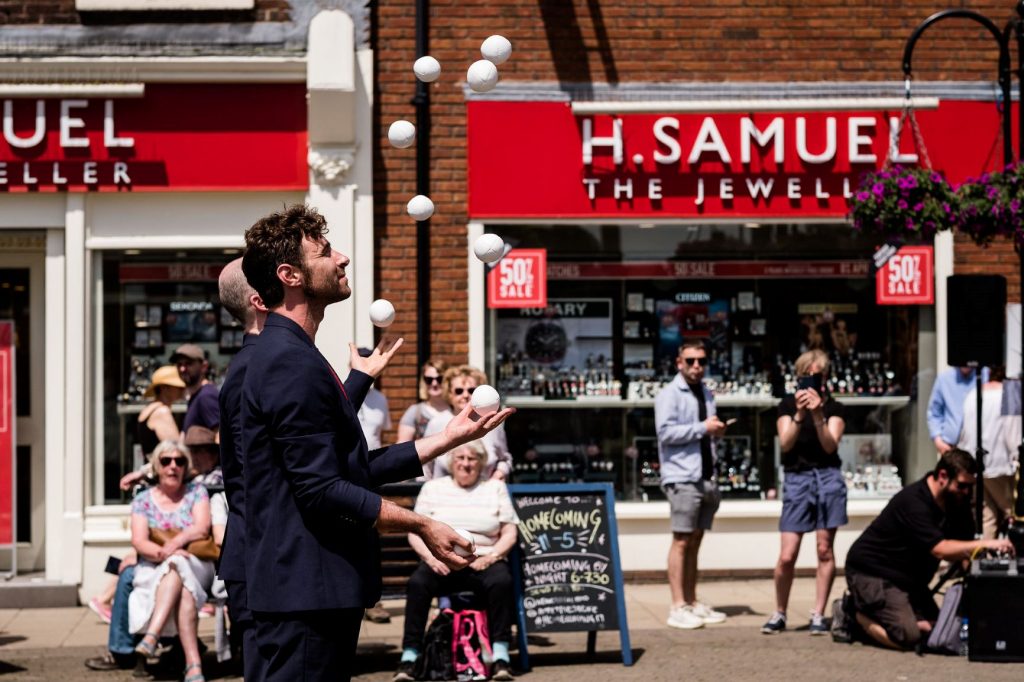 Appetite is about to kick-start its three-year programme The Newcastle Common, which will see empty shops in Newcastle-under-Lyme town centre used for the production of culture, and as useful community spaces. They are looking for an artist who can help tell this story. You can find out more and apply here

The deadline for applications is Friday 22 January at noon
Share your thoughts for Borderlines' latest project
New Vic Borderlines and their partners are conducting an anonymous survey about attitudes towards faith, race and hate crime for upcoming project It's Not As Simple As Black and White. If you have time they would appreciate your feedback here.
Free virtual masterclasses!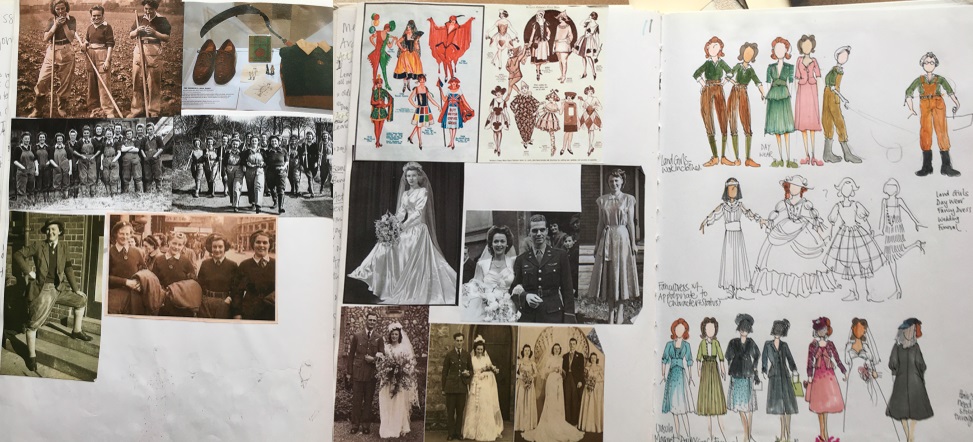 On selected dates starting from Tuesday 26 January, our Education team will be hosting free online masterclasses, led by New Vic professionals, on a range of exciting topics including practical sound design, 3D printing, animation, being a Deputy Stage Manager, making puppets, designing for theatre, stage lighting, and special effects make-up. Suitable for ages 10+ or higher, depending on the topic. More information will be released soon so keep an eye on our social media channels and website.
New Vic recommends…
The latest series of The Great Pottery Throw Down, filmed at Gladstone Pottery Museum in Longton, is back on air and it is a truly uplifting tonic! The next episode will be aired on Channel 4 at 7.45pm on Sunday.

Until next time, stay safe, and thank you for your continued support.